The Buffalo Sabres have signed Robin Lehner to a one year deal for an unconfirmed $4 million AAV and avoided an arbitration hearing scheduled for this week. This deal is another smart move by new GM Jason Botterill. The key is that, remarkably, Lehner will still be an RFA when his contract expires.
Lehner will become one of the oldest and most experienced RFAs in history next year. To qualify as a UFA you need to have seven years experience in the NHL or be 27 years or older.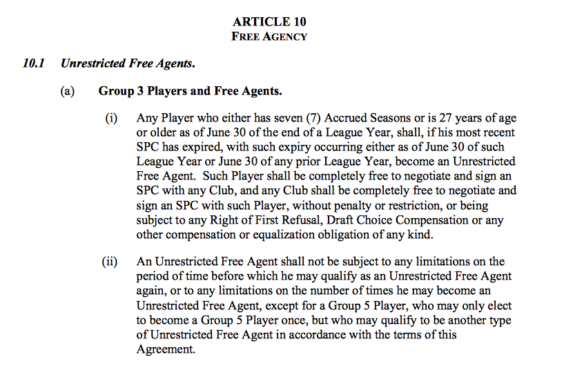 After next season, Lehner will have played in six NHL seasons, but only because in his first two years with the Ottawa Senators he did not pass the nine-game minimum. It's a lucky break for the Sabres that he played eight games in 2010-11 for the Sens.
He also celebrated his 26th birthday on July 24th, meaning he won't be turning 27 until after his contract expires. If Lehner was born 25 days earlier, he'd be a UFA next summer.
You can find out more about UFA and RFA status in the current NHL Collective Bargaining Agreement here.
Lehner Is Betting on Himself
For Lehner, it means he's betting on himself. Not a bad move for a player who ranked ninth in save percentage amongst NHL goalies with 50+ starts. He has his detractors though. Most don't like his lack of athleticism and mobility in net.
have u seen this dude in shootout/ breakaways? took him 4 shootouts to make a save. numbers are good but anyone who watches knows hes subpar

— Chris White (@white94chris) July 25, 2017
It is true, Lehner does struggle with high-danger shots. Playing in front of one of the worst defences in the NHL in 2017-18, Lehner had 5.1 high-danger shots per 48 minutes, only stopping 78.1% of those chances. Some would say that is too low a percentage; that a starting goalie needs to be able to bail out his team. The league average for high-danger Sv% was around 80%.
Others would argue that his team is asking too much of him, to make that many desperation-saves without respite.
It's hard to get consistency on a losing team with sub par D.I'm all for giving him one more year with a new coach and D.I like his fire

— No cool nickname (@Kevin14150) July 25, 2017
What Lehner has provided is stability in quantity. As mentioned, the Swede was second in shots against amongst goalies with 50+ games and second in shots against per 60 minutes. He averaged a whopping 32.61 shots against per 60 minutes while putting up a respectable 92.75 Sv%. As for his reputation for letting in "weak goals," it doesn't hold true.
His medium-danger Sv% was 91.5, while his low-danger Sv% was 97.8, right at the league average. Lehner averaged 14 low-danger shots a game, which is four more than Frederik Andersen of the Toronto Maple Leafs. Meaning, that despite taking on a lot more than the average of "weak shots," Lehner still saved 97% of them, right at the average.

All of these numbers indicate that Lehner's defence was bad, which we knew. But what it also hints at, is the potential to be a solid starting goaltender. With an improved defence, we should see the shots against drop, which will raise the bad goals-against-average, and no doubt raise the high-danger Sv% too.
What This Means for the Sabres
This is mostly good news for the Sabres.
If Lehner has an unsatisfactory year, then Botterill still holds the cards. Chad Johnson has been consistently one of the best back-ups in the NHL, including a previous stint in Buffalo. Johnson would cover for Lehner and perhaps even be a cheaper alternative in net, while Linus Ullmark will be the starter-in-waiting developing in Rochester.

Lehner's rights could be traded to recoup some of what has been lost. Or he could re-sign on a cheaper deal as a stop-gap to Ullmark. Either way, Botterill is in control.
If Lehner has a better year, it's almost all positive for Botterill. He'll have his starting goalie with plenty of years left at 27 years old, and a massive piece to his Stanley Cup puzzle. I say 'almost' because, of course, this will mean a pay-raise and probably a substantial one.
I wrote recently about a fair price for Lehner. While his stock is lukewarm right now, the Sabres could have tied him down long-term on the cheap and hope he turns into the player they need. This would have been a high-risk high-reward scenario. The risk being, if Lehner does not pan out they would be stuck with a sub-par starter. The reward being, if he turns out to be a star making sub-$5 million.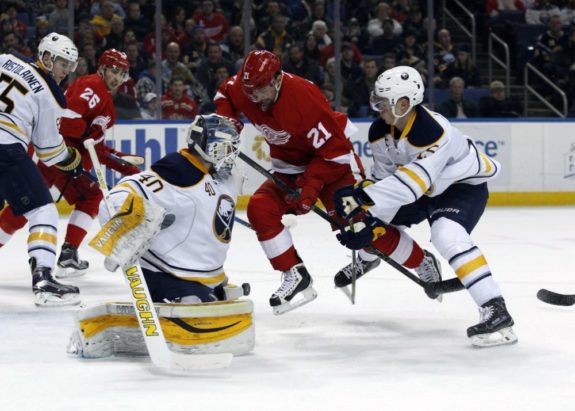 However, now Lehner could become one of the highest paid goalies in the League. The recent contract signings of Connor McDavid and Carey Price have pushed the limits of player salaries up by $2-3 million. Lehner's contract comparables would have been similar to Jake Allen's 4 years,  $4.3 million AAV contract, but is now much more likely to be $6 million+ if he has a good year.
This would put the Sabres in a tight cap squeeze, already having to fork out contracts for Jack Eichel and Sam Reinhart next summer, on top of big deals for Ryan O'Reilly and Kyle Okposo.
This, in a way, is a good problem to have. Botterill will have no problem tying down a good goalie to anchor his team while giving more time for Ullmark and newly drafted Ukko-Pekka Luukonen to develop and potentially take over down the road.
What do you think about Lehner's contract? Do you think he has a shot with a better defence? Let us know in the comments below.