At the National Hockey League trade deadline, Marc Bergevin put blinders on and decided to stay away from adding offensive players. He would have liked to add more offense but the trades weren't there, so instead he got tougher. Bergevin set his sights on acquiring a variety of role players to change the identity of the Montreal Canadiens.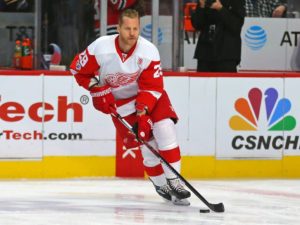 At first glance, the additions of Jordie Benn, Steve Ott, Dwight King, Andreas Martinsen and Brandon Davidson might raise more questions than answers. How could the Canadiens acquire more bottom of the lineup players when they are in desperate need of high-end offense? Well, Bergevin had us all fooled once again. After the trade deadline, he told reporters that he believes the offense will begin to come naturally through players like Brendan Gallagher and Alex Galchenyuk. What he felt the Habs needed most was an identity change.
I've long been a critic of Bergevin's work in Montreal, and his recruitment of high-end players is still very much in question in my eyes. His talent in acquiring role players, however, is like no other general manager in the league. When the playoffs come around, teams play big and now the Canadiens have entered that conversation. Whether you agree with his methods or not, the Habs are a better team now than they were on Feb. 28.
Canadien Facelift
The main thing Bergevin wanted to do at the deadline was to add size to the lineup. His goal was to make the Habs tough to play against in the playoffs. Saturday night against their potential first round opponent, the New York Rangers, Bergevin's vision came through on the ice. The new-look fourth line of Torrey Mitchell, Ott and Martinsen provided sparks throughout the game and came through offensively with a point and a few scoring chances.
On the defensive side, Benn scored his first goal as a Canadien and looks like a lock to stay in the lineup. He's provided much-needed stability to the defense group and let's be honest, his beard is fantastic. Facial hair aside, with a small cap hit of $1.1 million for the next two seasons, Bergevin stole him from the Dallas Stars for a fourth-round pick and Greg Pateryn.
The trade that sent David Desharnais out of town and brought in Davidson was also a good move for Bergevin. Desharnais' time was up with the Canadiens as he was a regular healthy scratch and Davidson will be added depth for a postseason run.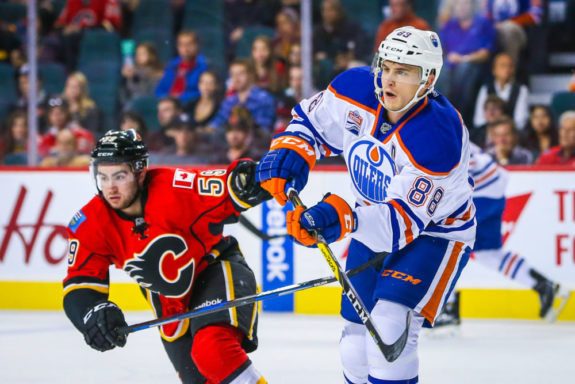 The gamble Bergevin took with his acquisitions is that none are everyday goal scorers — not even close. The Canadiens need goals and that's something he couldn't deliver on deadline day. He firmly believes that players like Gallagher, Phillip Danault and Artturi Lehkonen can come out of their slumps and contribute. If he's right, then the Habs will have a completely new look come April.
Who Sits Out?
The Canadiens have so much depth it's now a conversation about who has to sit out on game day. It's been a very small sample size but if Ott and Martinsen can be as effective as they were Saturday, they have a purpose in the lineup. Realistically, however, one of Ott, Martinsen, King or Torrey Mitchell will likely have to draw out.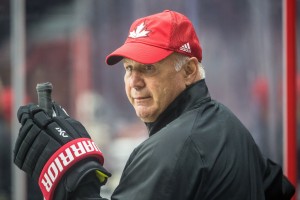 The most important thing for these players as the season goes on will be gaining the trust of head coach Claude Julien. If he can have confidence in putting these players on the ice in key situations, which he's already shown he will, then they deserve a spot. I also think it comes down to the teams they are playing. The Columbus Blue Jackets and the Rangers are the Canadiens most likely first-round opponents and will demand different lineups.
As for the new defensemen, it appears Benn has solidified his spot. He's proved to Julien already that he can be relied on in all situations. It also brings up an interesting offseason question as to who the Canadiens will protect in the expansion draft. That's a story for another day. As for Davidson, he'll make his debut Tuesday night for Alexei Emelin and will have a chance to show the Habs what he has.
Chugging Along
The rest of the Habs' season and their future round one opponent will likely decide what the lineup looks like come April. Regardless of who's in and who's out, it looks like Bergevin has assembled a roster that will put teams on notice come the postseason. If the offense can continue to find its way under Julien, it'll be hard not to like the Canadiens' chances come playoff time.
Bergevin didn't go for the big splash but he indeed picked up key role players that are essential to any Stanley Cup contending team. I've knocked him a lot but I always give him honest credit for what he does in the bottom-six. If he could only figure out how to get high-end offensive talent, the Habs could be a dangerous team.