Defensively, the Buffalo Sabres were not really a team to write home about in the 2022-23 season, but due to this, one player on their roster stood out with how well he played. Mattias Samuelsson was arguably the Sabres' best defender in terms of actual defensive play. His offensive play leaves a lot to be desired, but he makes up for it with his defensive responsibility and his physicality. Standing tall at 6-foot-4, he makes the most of his frame to shut down opposing forwards, and to run them into the boards.
The Sabres made an excellent choice with Samuelsson when they selected him in the second round of the 2018 Draft, as they found the perfect complement to their first-overall selection that year in Rasmus Dahlin. The two of them played the majority of their shifts together at even strength, and they continued to gain chemistry as the year progressed. Dahlin would drive the plays up ice, and Samuelsson would hold down the back end if something went wrong during the offensive transition. He showed all season that even at the young age of 23, he has become a top-end defender that can be relied on in pressure situations.
Samuelsson Had a Quiet But Successful Year
He is not the player that makes flashy plays, or scores big goals, but he is the player that throws hits and boosts his team in all the small ways. The Sabres had a 32-17-4 record with Samuelsson in the lineup, so his presence mattered even more considering they were not good defensively. He is not perfect, but for someone who does not contribute to the scoresheet much, he does all the right things; throwing hits, clearing the front of the net, and minding where the opposing team's best scoring asset is.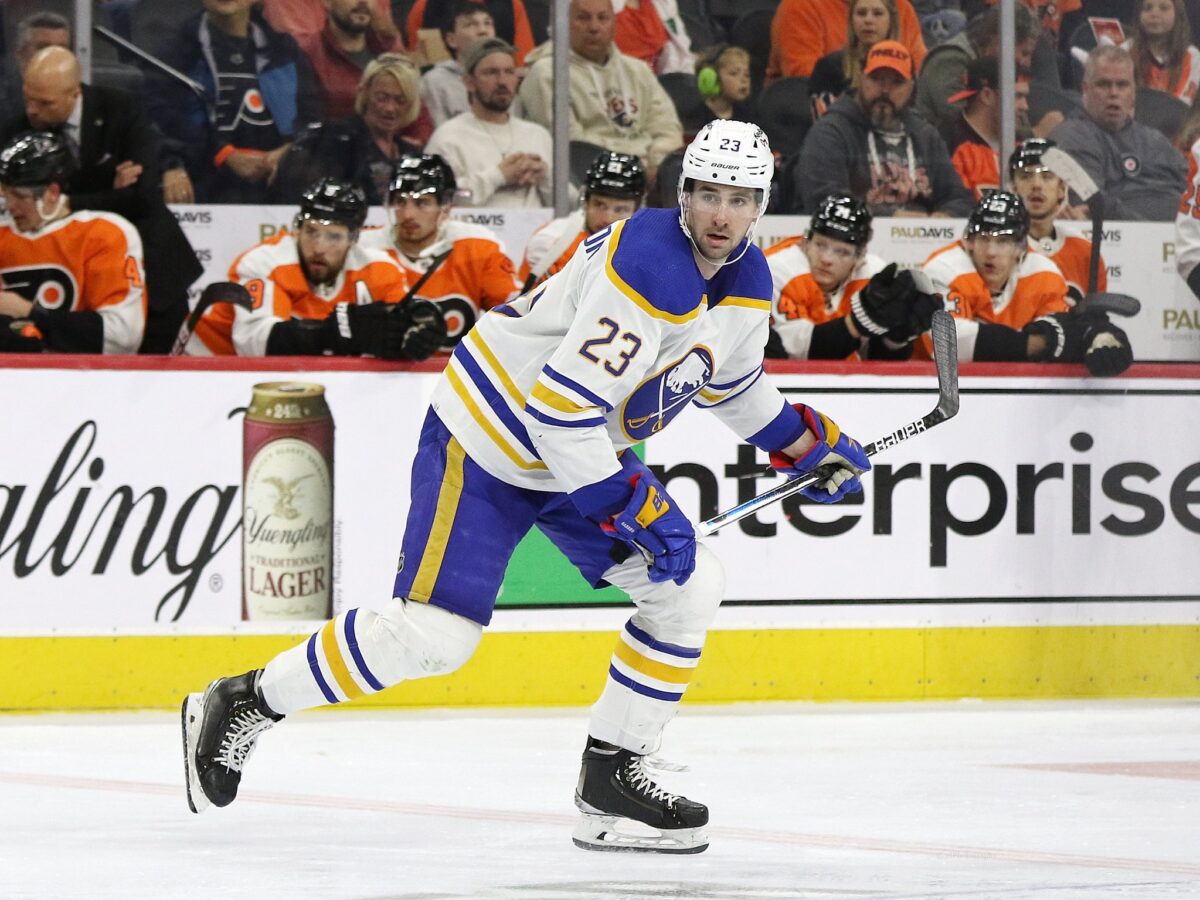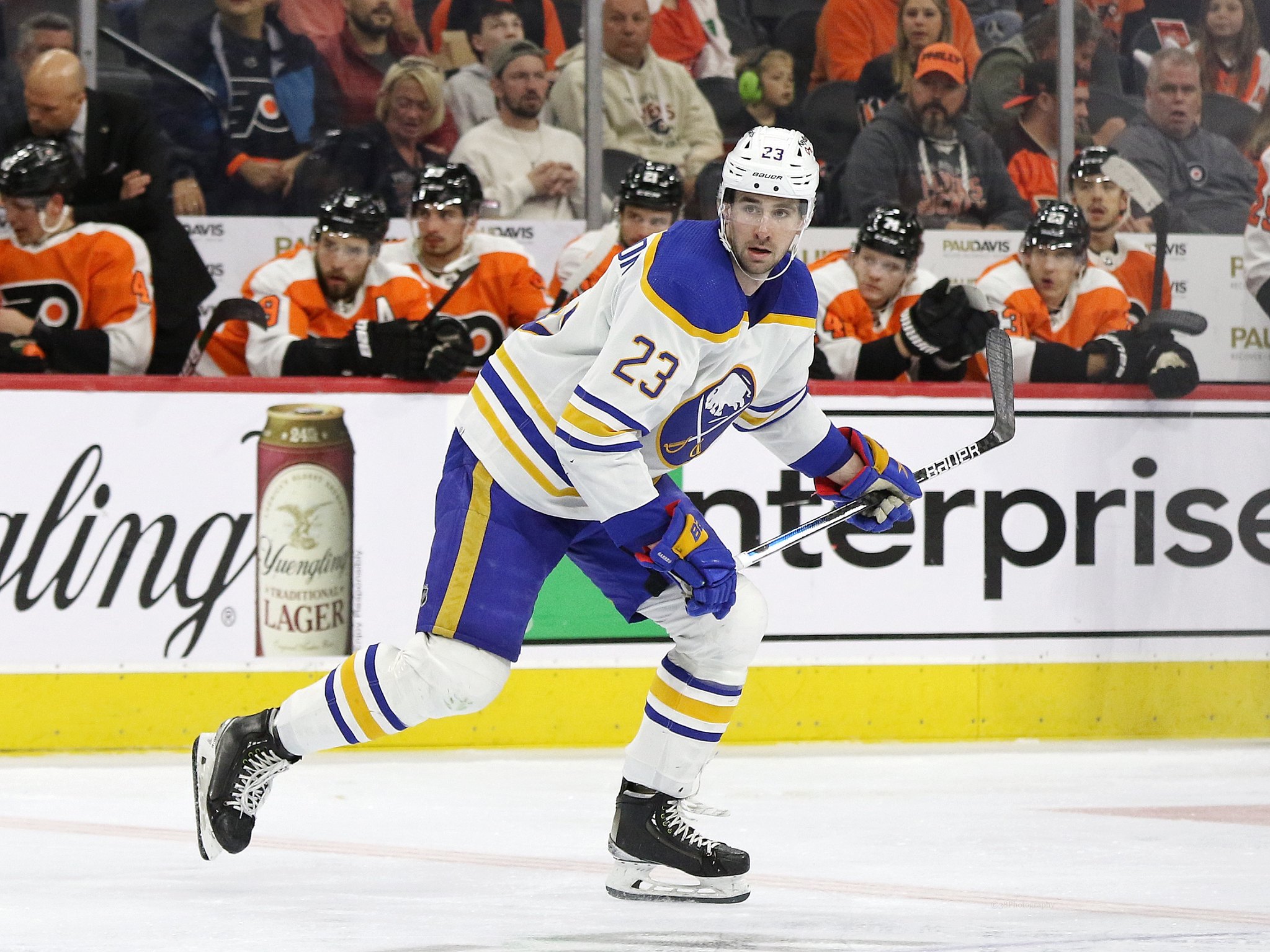 Samuelsson finished the season with two goals and 10 points in 55 games, but the stat that stands out is the fact that he has a plus-14 despite most Sabres players being in the minus category. He was one of only seven players on the team that was in the plus category, and he was tied for second on the team in that stat with Alex Tuch and behind Jeff Skinner. He was an underrated asset on their blue line going into this season, but if there was an "unsung hero" award to give out to anyone on the team, it would be Samuelsson.
Samuelsson's Fantasy Value
This season, there was very little fantasy value to be had out of Samuelsson due to his style of play. He had 107 hits and 91 blocked shots, but those were his best two categories. He does eat up a good chunk of ice time having averaged just under 23 minutes per game, so as things progress into next season, his value will increase slightly. Playing with Dahlin and on the top defensive pairing could make his offensive production go up a slight bit, but I would not count on it. If you are in a league that values hits and blocks highly, then he is a great addition, otherwise he is a defender to claim off waivers and rotate in and out of your lineup throughout the year.
Samuelsson's Final Grades
Samuelsson is one of the most valuable players at Don Granato's disposal, and that is why he was locked up to a massive contract extension (seven years at $4.29 million average annual value) on Oct. 12, 2022. At that moment, he officially became a part of this team's core, and he could not have signed more of a bargain deal. As the Sabres gain more traction as a legitimate contender, Samuelsson will be a massive reason for it. He has the potential to score some more points, but he will never be the one lighting up the scoreboard. Unless the NHL decides to create a new trophy for defenders who excel defensively, Samuelsson will not be winning any awards, but that does not diminish what he brings to the table. With that said, here are what his final grades would look like:
Scoring – C
Defense – A+
Playmaking – C
Leadership – B
Teamwork – A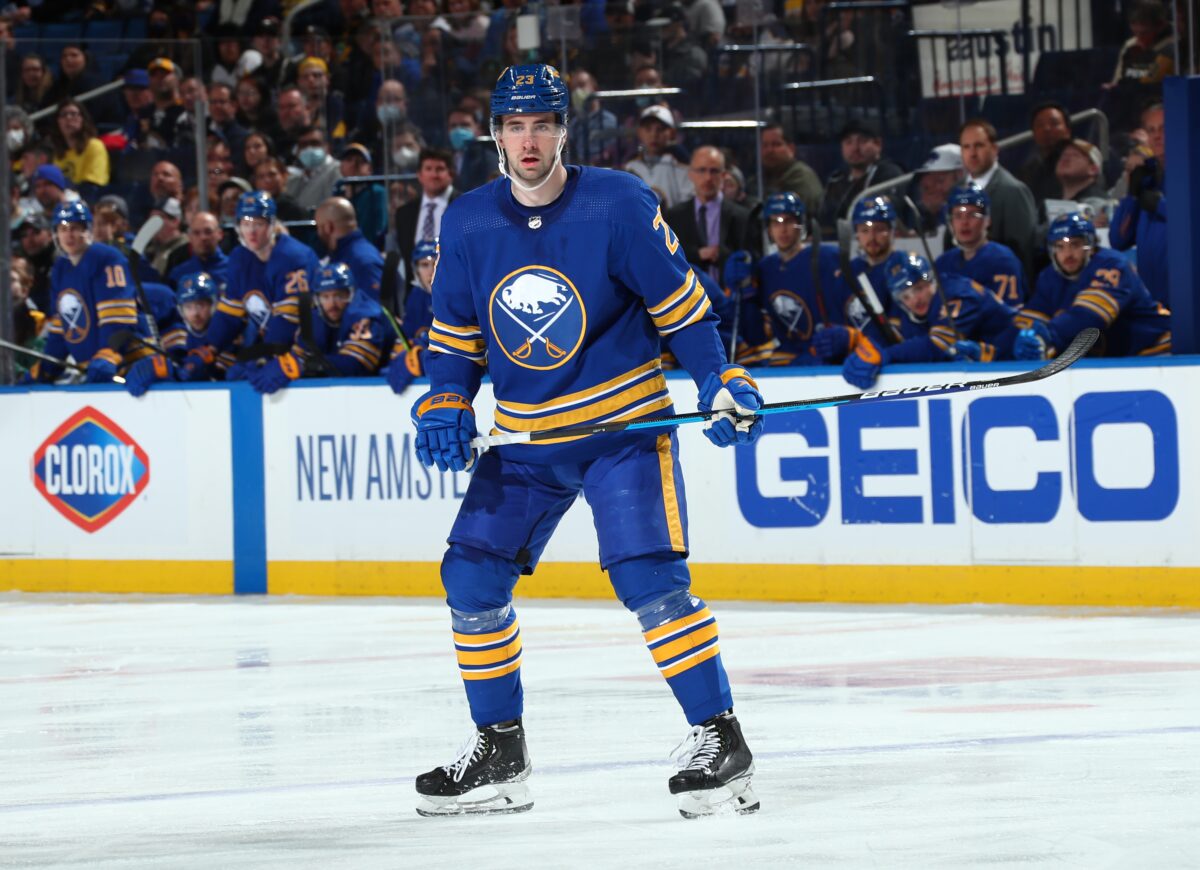 For someone who is not expected to score, he did rather well offensively. The standard is different for different types of players, and for someone like Samuelsson, he is graded more on his shutdown and physical abilities. He was plagued with some injury troubles this season, but he bounced back every time and looked like he never lost a step. He is yet to play a full season in the NHL, but that will continue to be tough because of how he plays. Blocking shots will always carry the chances of getting injured, but fans can only hope that he shakes off the injuries sooner than later. Going into next season, he can only look to try and stay healthy so he can make it through the entire season and into the playoffs.
Samuelsson's Future with the Sabres
The contract extension alone is not a full-blown safety net for Samuelsson as there is not a clause built into it that prevents the Sabres from trading him if they need to, or see fit. He is not likely to be moved since his cap hit is so low comparative to other defenders of a similar caliber, and even if he declines for some reason, he would just get moved down the depth chart as opposed to traded. The Sabres gain nothing from moving him anytime soon, so he will likely be on this team at least for the next five years. Odds are that he finishes his contract in Buffalo, and will sign an extension towards the end of it.
Related: Sabres 2022-23 Season Report Card: Victor Olofsson
---
Latest News & Highlights
---
There is a lot to be excited about when it comes to Samuelsson, and it will be something special to see him in some playoff rivalry games. There is always the chance that the Sabres end up playing the Boston Bruins, Ottawa Senators, or Toronto Maple Leafs, so watching how he will respond to that increased pressure will be fun. The Sabres have a lot to work on to get where they want to be defensively, but with Samuelsson manning the blue line, they just need more time and experience to bring the whole thing together.
---
---