It might seem hard to believe, but with 10 games under their belt, the Buffalo Sabres are already through nearly a fifth of the 2020-21 regular season. With a record of 4-4-2, the team's performance has been thoroughly average to this point.
Sunday's 5-3 loss to the New Jersey Devils snapped a five-game point streak. But anyone who has watched Buffalo's last few games would tell you that they've been lucky to even be in position to win some of these games considering how inconsistent their play has been.
Despite some recent sloppiness, head coach Ralph Krueger's team is still very much in the thick of the playoff race in the MassMutual East Division. While there are obvious areas of concern the team needs to address, there are other trends that could bode well for the Sabres' immediate future.
East Division Doesn't Look Like the Crucible it Once Did
Coming into the 2020-21 season, most people saw the new East Division as the toughest of the four divisions, with six of the eight teams making last season's expanded playoff field, headlined by a trio of perennial contenders in the Boston Bruins, Washington Capitals, and Pittsburgh Penguins.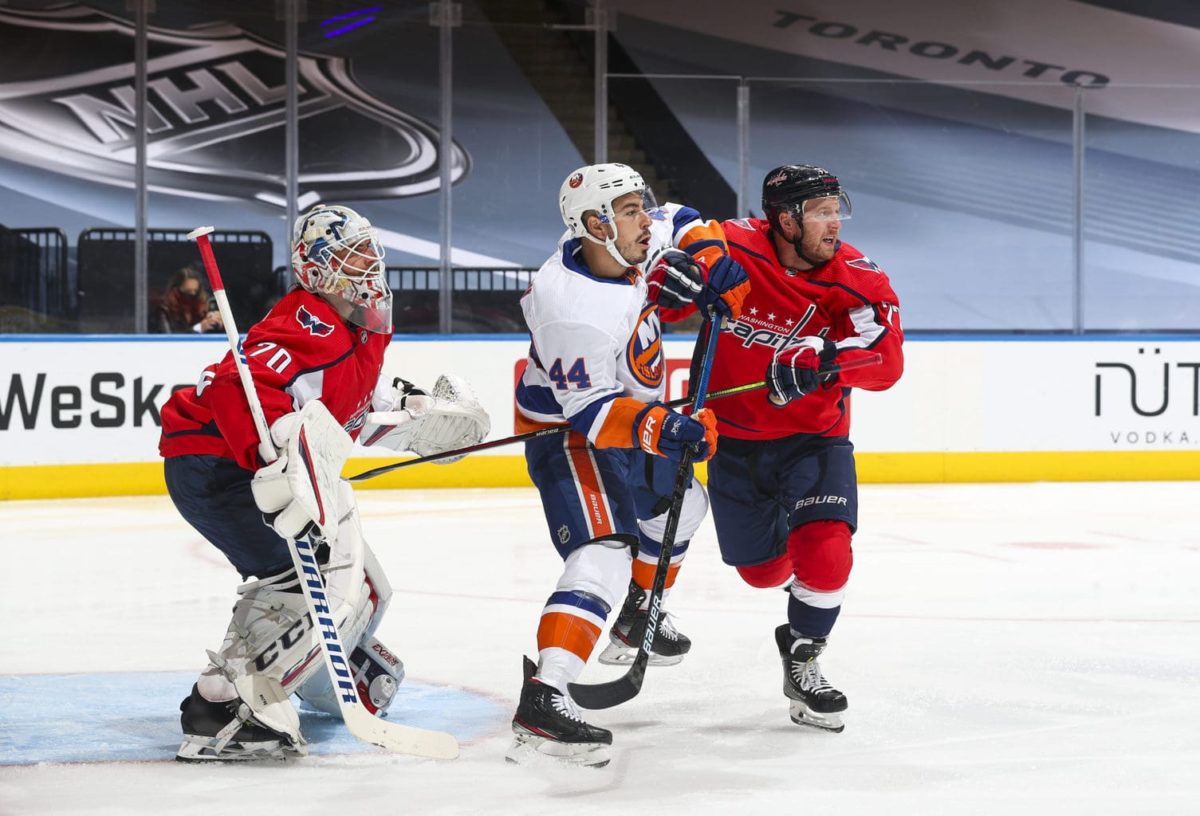 While there has been some strong play from most of the teams in the East to date, the division itself doesn't seem as daunting as it did before the season started. Only three of the eight teams have a positive goal differential and those that do look beatable. The Capitals (6-0-3) have yet to lose in regulation, but the Sabres played them well in each of their first four meetings. The second-place Philadelphia Flyers (7-2-1) don't look nearly as good as their record, while the fourth-place Penguins (5-3-1) have a division-worst minus-five goal differential.
The Sabres (10 points) currently sit one point back of Pittsburgh — though the Penguins have a game in hand — and just two points back of the third-place Bruins (who have two games in hand).
The New York/New Jersey trio — New York Islanders, New York Rangers, and New Jersey Devils — all sport negative goal differentials and have various roster issues to deal with. It might not seem like it, but the Sabres don't need to set the world on fire to make the playoffs in this season's East Division.
Star Players Are Bound to Start Finding the Net More
If someone had told you before the season that the Sabres would be a .500 team 10 games into a campaign where Jack Eichel, Taylor Hall, and Jeff Skinner had combined for just three goals, you'd probably ask: how?
It's impressive that the Sabres have had any success at all given how badly some of their top players are struggling. That includes the guys who are actually finding the back of the net: Victor Olofsson has 10 points, but eight of those have come on the power play. Eric Staal, meanwhile, has five points but has been a veritable bakery with the amount of turnovers he's been coughing up.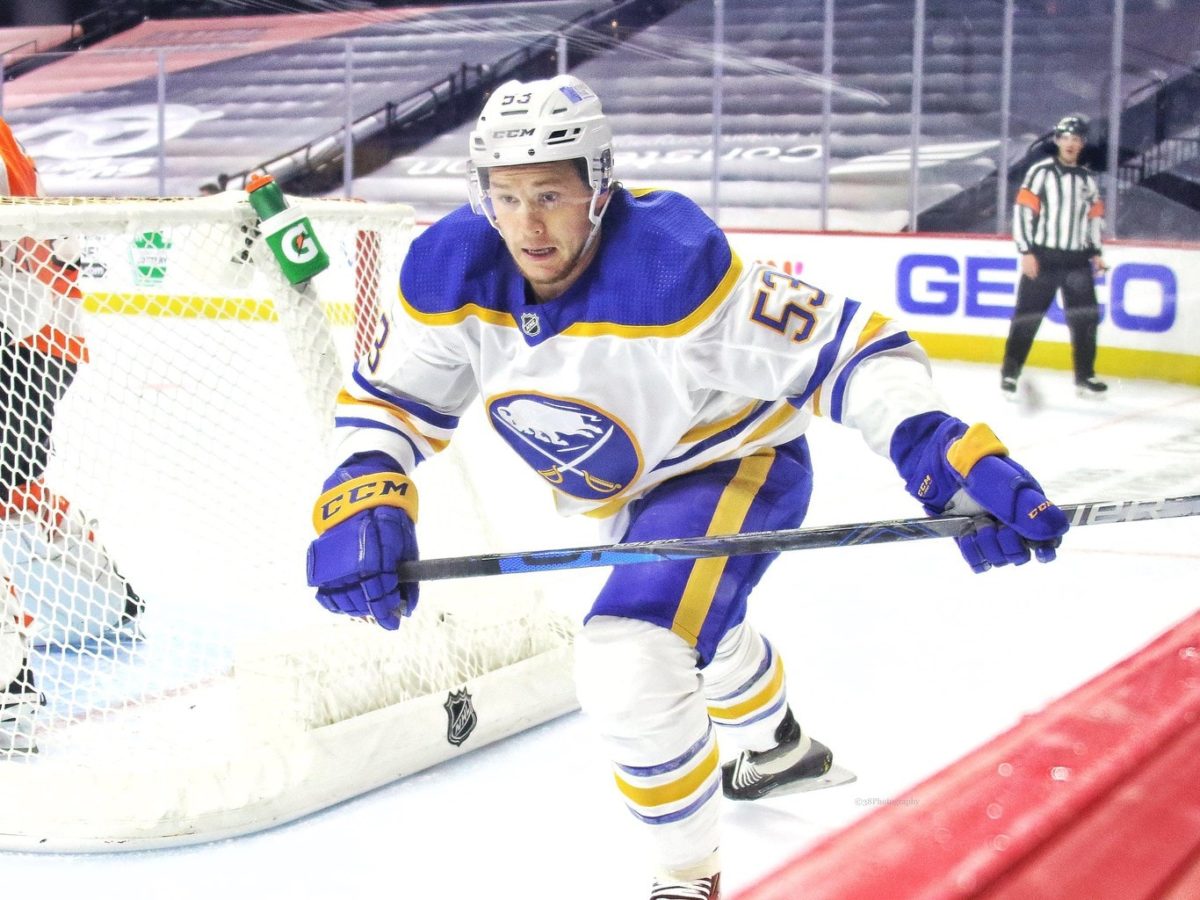 There is reason for optimism, though. The numbers and simple logic tell you that Eichel, Hall, and Skinner will start scoring eventually. All three of their shooting percentages are below six percent (with Skinner's, of course, at zero), and all three boast an on-ice expected goals for percentage (xGF%) north of 56% per Natural Stat Trick (Eichel at 67.7%, Hall at 65.5%, Skinner at 56.7%). The opportunities have been there; the goals just haven't been.
Rasmus Dahlin, another marquee name who's been struggling, finally scored his first goal of the season against the Devils. You get the sense that the goals for the Sabres' other big guns will soon follow.
Sabres Have Shown They Can Lean on Special Teams
One facet of the game that the Sabres needed to improve upon this season was their play on special teams. In 2019-20, Buffalo ranked 20th on the power play (18.9%) and 30th on the penalty kill (74.6%).
Through 10 games, the Sabres boast the league's seventh-best power-play unit (30.8%) and the 10th-best penalty kill (82.6%). Those two areas are why the Sabres have been in almost every game so far this season, and have single-handedly won them several contests.
As mentioned above, Olofsson is one of the league's best weapons on the man-advantage, while Ristolainen's net-front presence has presented major issues to opposing goalies, as evidenced on Dahlin's goal against New Jersey.
On the penalty kill, the emergence of Ristolainen and Jake McCabe as a legitimate top pairing, the contributions from the likes of Curtis Lazar and Cody Eakin, and improved goaltending from Linus Ullmark have turned around a unit that was historically bad a season ago.
If the Sabres can sustain their excellent special teams play and become a little more consistent at even strength, they'll be able to match up with almost any team in the league on any given night.
The Sabres have been frustrating to watch at times this season, from the top players shooting blanks to ill-timed turnovers to just sloppy play in general. But for all the negatives that folks will be quick to point out, the season is far from over and Buffalo will have every opportunity to finally make it back to the playoffs.
---
---
Born and raised in Buffalo, NY, Nick has a Bachelor's degree in history from Boston University and a Master's degree in journalism from Syracuse University. He interned at Little League International where he covered the Little League Baseball World Series. Nick then spent over three years as a newspaper sports reporter and editor at the Bradford Era in Bradford, PA and the Daily Freeman in Kingston, NY. He is currently living in Buffalo where he is still holding out hope for a Bills Super Bowl and/or Sabres Stanley Cup.