The Ottawa Senators are in the market for a goaltender. Whether they acquire one through a trade or through free agency, everyone knows an upgrade is in order.
This roster is about to enter their playoff contention window. After narrowly missing the postseason this season, general manager Pierre Dorion will want to make sure that there are no holes in his lineup going into 2023-24. When it comes to the unrestricted free agent (UFA) market, there is no shortage of capable goaltenders that the organization could look at.
Frederik Andersen
Frederik Andersen of the Carolina Hurricanes is a prime option for the Senators, as they will be in the market for a veteran goalie who has the talent to be a surefire starter. Andersen is 33 years old and battled through an injury this season, but when healthy, he has done everything the Hurricanes have asked of him and more.
During the regular season, he posted a 21-11-1 record, with a save percentage (SV%) of .903% and a goals-against average (GAA) of 2.48. Those numbers aren't game-breaking, but he has elevated them during the playoffs. He's posted a 5-0-1 record to go along with a .936 SV% and 1.65 GAA. Those are elite numbers, and the Senators could be willing to target him in hopes that he can carry that momentum into next season.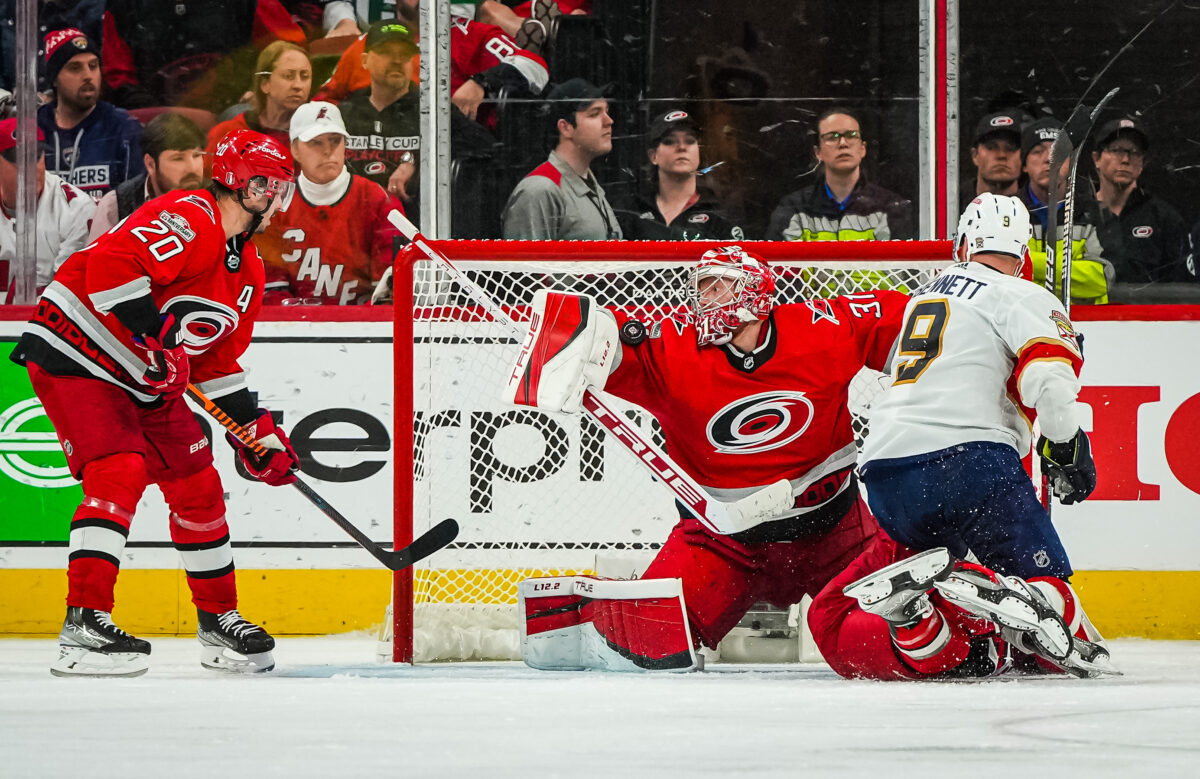 Given Andersen's age, both the player and the team would likely be looking for a short-term deal. A two-year deal would be a tidy piece of business for the organization, as they would be supporting their young core over the next two seasons with an established veteran. Hopefully, by then, the Sens should have a clearer picture of who their goaltender of the future will be.
Tristan Jarry
Tristan Jarry, along with the Pittsburgh Penguins as a whole, regressed in 2022-23. Jarry is 28, but he's not your typical 28-year-old goaltender. He has only played four full seasons in the NHL and was given the workload of a starter over the past two.
---
Latest News & Highlights
---
If the Sens pursue Jarry, he would have to be their answer for both the short and long term, as he's likely looking to cash in on a big contract. He earned a .909 SV% and 2.90 GAA this season to go along with his 24-13-7 record.
The market for Jarry might be plentiful, but the Sens need a goaltender just as much as any other team. Will they take on a bidding war? I doubt it, but if they want to find their goaltender of the future, Jarry could be the guy. He is the youngest player on this list and one of the youngest starter-caliber goalies in free agency.
Semyon Varlamov
Semyon Varlamov is a similar option to Andersen. At 35 years old, he won't solve any long-term issues in the crease, but he has been a solid option on the New York Islanders for four seasons now. He's also coming off a campaign of a .913 SV%, 2.70 GAA, and 11-9-2 record.
Related: Islanders: 3 Likely Free Agent Destinations for Semyon Varlamov
Another thing to keep an eye on is the number of games he has started over those four seasons. They have slowly decreased from 45 to 36, to 31, down to 23 in 2022-23. However, plenty of that has to do with the emergence of Ilya Sorokin, who was named a finalist for the Vezina Trophy this season.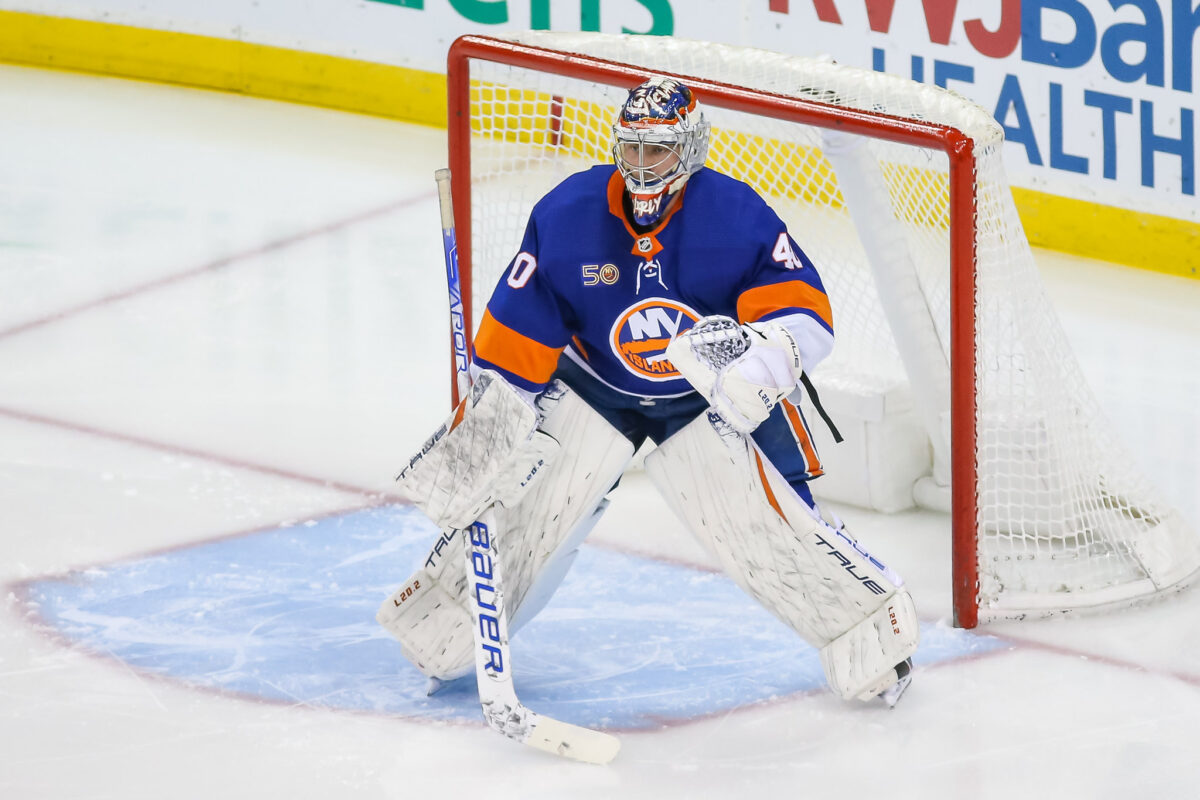 If Ottawa decides to go after Varlamov in free agency, they would likely be banking on one of their younger goaltenders developing into a "1B" role to ease the workload for the 35-year-old. It would not be wise to bank on him starting anywhere north of 40 games in 2023-24, regardless of where he is playing.
Joonas Korpisalo
Joonas Korpisalo is also worth keeping an eye on, as the 29-year-old is coming off of one of his best seasons as a pro. After being traded to the Los Angeles Kings at the trade deadline, Korpisalo posted a stellar 7-3-1 record to go along with a .921 SV% and a 2.13 GAA. The Kings desperately needed goaltending at the time, and he provided above-league-average numbers for them.
The Kings are tied to Cal Petersen's contract for the next two seasons at $5 million each, so it will be tough for them to commit more money to the crease next season. They will not have much space to begin with, and they may look to commit what they do have to Gabriel Vilardi and Vladislav Gavrikov instead. If Korpisalo becomes available, the Senators should look to him as another stop-gap while they figure out a long-term solution.
Many Goaltending Options Over the Next Three Months
While these four UFA goaltenders are solid options to consider, the Senators also can look at the restricted free agent (RFA) market. Jeremy Swayman and Ilya Samsonov might be worth trading for, as well as the biggest name on the market: Connor Hellebuyck. Hellebuyck is under contract for one more season, and while there's no guarantee that he would re-sign with the organization, he is undoubtedly the best netminder available.
With no picks until the fourth round in the 2023 NHL Draft, the franchise may not be in the best spot to move assets for a goaltender, especially with young goalies like Mads Sogaard on the rise. It's more likely that they find a short-term solution to make a push for the playoffs in 2023-24.