Pierre Dorion is approaching his seven-year anniversary as general manager (GM) of the Ottawa Senators. He is the ninth longest-tenured GM in the league, and in his time with the Sens, he has made plenty of trades, mostly to help with a rebuild the team went through, or is still in, depending on who you ask.
His best trades were moving NHL players for picks and prospects. Dorion made plenty of moves that benefitted the organization, but there are others that didn't age very well. There is some value in what happened with the assets acquired after the deal, but the biggest factor in ranking these trades was the initial deal.
#5 – Trading Derick Brassard to the Pittsburgh Penguins – Feb. 23, 2018
To Ottawa:
To Pittsburgh:
Filip Gustavsson
2018 first-round pick (K'Andre Miller)
2019 third-round pick (Anttoni Honka)
Derick Brassard
Tobias Lindberg
Vincent Dunn
2018 third-round Pick (Justus Annunen)
After acquiring Derick Brassard in one of Dorion's most criticized trades, Dorion did a good job re-gaining value by flipping him to the Pittsburgh Penguins. Filip Gustavsson was one of the top goaltending prospects in the NHL at the time, and to get him, alongside a first and third-round pick, was a tidy piece of work for Dorion. These assets were big pieces to kick off the rebuild.
The Penguins received some strong assets, but Dorion got the better haul. Brassard played 54 games in Pittsburgh, scoring 23 points before they traded him to the Florida Panthers for Nick Bjugstad and Jared McCann, which was a good deal for Pittsburgh. Tobias Lindberg and Vincent Dunn didn't pan out as neither played an NHL game after this deal. The third-round pick was traded to the Colorado Avalanche alongside a 2018 fifth-round pick for a 2018 second-round pick, which the Penguins used to select Filip Hallander.
Gustavsson developed in the Senators' system, and played very well at times, but was eventually swapped for goaltender Cam Talbot, who has struggled in Ottawa but has also had some shining nights. Gustavsson played 29 games in the NHL before being traded and has been having a breakout season with the Minnesota Wild, with a .922 save percentage in 19 games.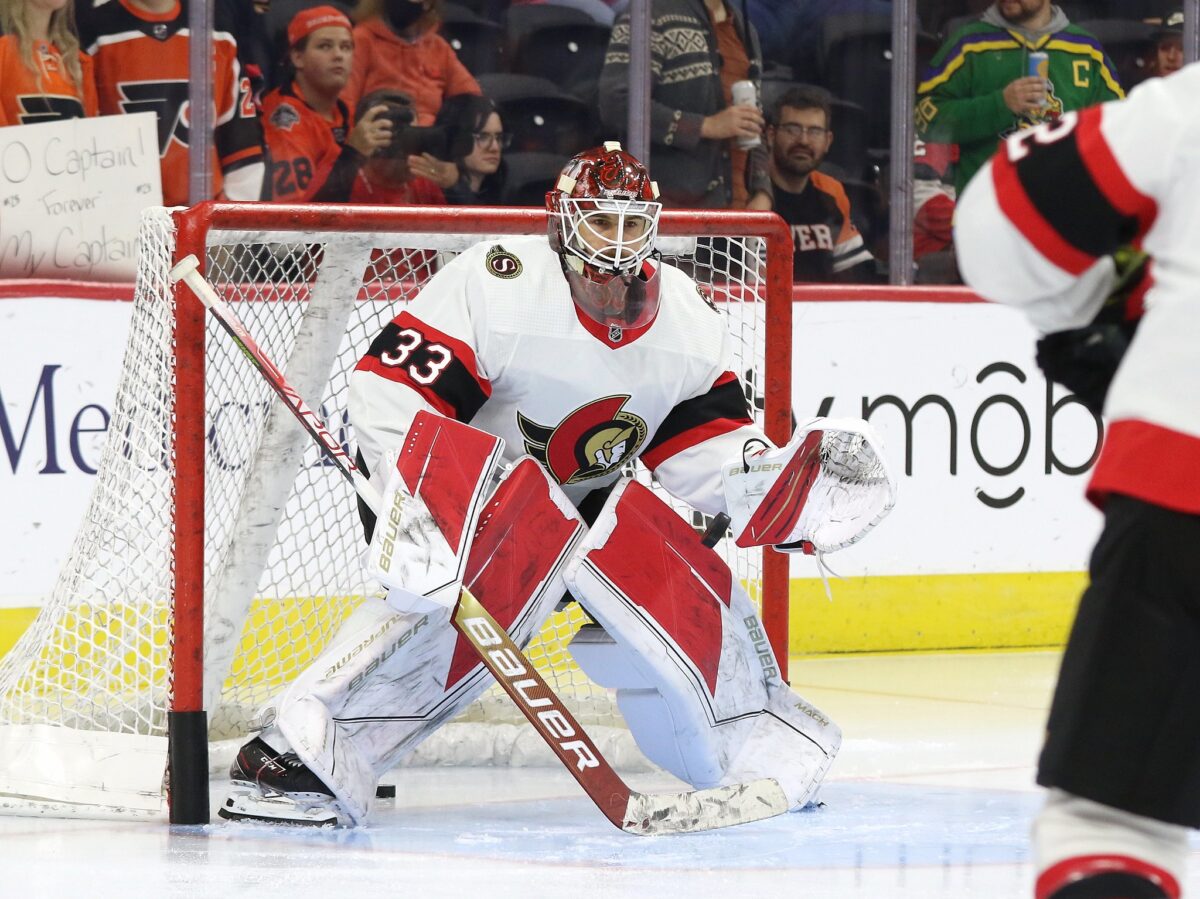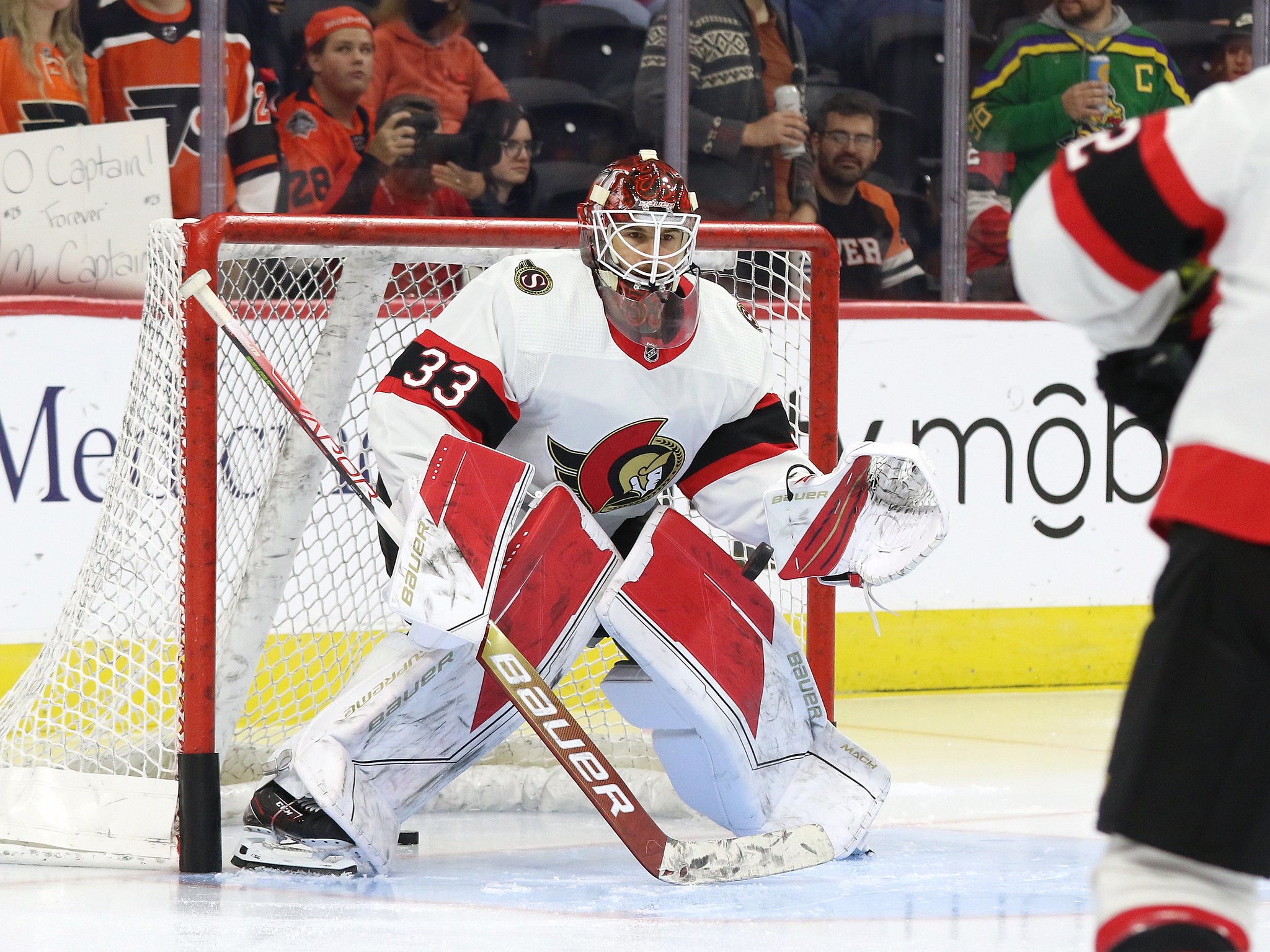 Both draft picks Ottawa acquired were traded. The 2018 first-round pick was sent to the New York Rangers for their 2018 first-round pick and a 2018 second-round pick. Ottawa used these picks to select Jacob Bernard-Docker and Jonny Tychonick. Bernard-Docker has taken a bit more time to develop than many anticipated, but he should have a successful NHL career as a defense-first right-handed defenseman. Tychonick is still developing in the NCAA, and the future for him with the Senators is still unknown, as he will need to be signed before this upcoming offseason.
The third-round pick was sent to the Carolina Hurricanes at the 2019 Draft with a second-round pick so Ottawa could move up to select Danish goaltender Mads Sogaard. Sogaard has a lot of potential. As 6-foot-7, he is very athletic and has had some fantastic stints in the American Hockey League (AHL). The biggest concern is his health. Since being drafted, he has only played 62 pro games, including two in the NHL.
Right away, this trade looked good. They received a great return for Brassard, and Ottawa now has Bernard-Docker, Sogaard, and Cam Talbot out of the assets. Bernard-Docker and Sogaard both look like they could play important roles in the future success of the team.
#4 – Trading Ryan Dzingel to the Columbus Blue Jackets – Feb. 23, 2019
To Ottawa:
To Columbus:
Anthony Duclair
2020 second-round pick (Joel Blomqvist)
2021 second-round pick (Josh Doan)
Ryan Dzingel
2019 seventh-round pick (Tyler Angle)

When the 2018-19 season started, the Senators were in a full-fledged rebuild. Ryan Dzingel in the midst of a career season had 44 points in 57 games, and the Columbus Blue Jackets were willing to pay a high price for him. The Blue Jackets were preparing for a playoff run, where they ultimately swept the Tampa Bay Lightning.
Sending Dzingel to the Blue Jackets worked out well for both teams right away. Dzingel scored 12 points in 21 games to finish out the regular season, but only registered one point in nine playoff games. Columbus' seventh-round pick was used to select Tyler Angle, who has been productive in the AHL.
The Senators acquired Anthony Duclair in the deal, and at the time he was seen as a risky piece. Duclair showed signs of potential but had a shaky journey before joining the Senators. After the trade, Duclair scored 14 points in 21 games for the Senators and re-signed as a restricted free agent (RFA) for $1.65 million for one season. The following season, 2019-20, he scored 40 points in 66 games and provided excellent value for his contract. After that, things got slippery.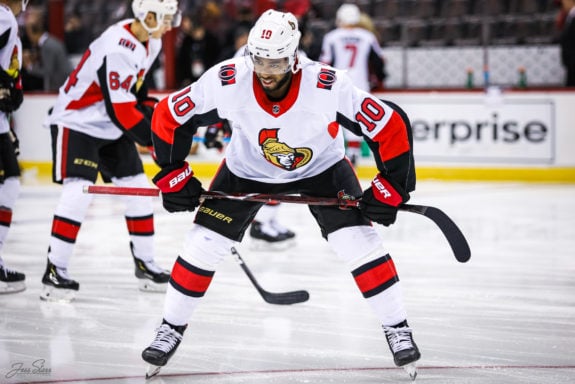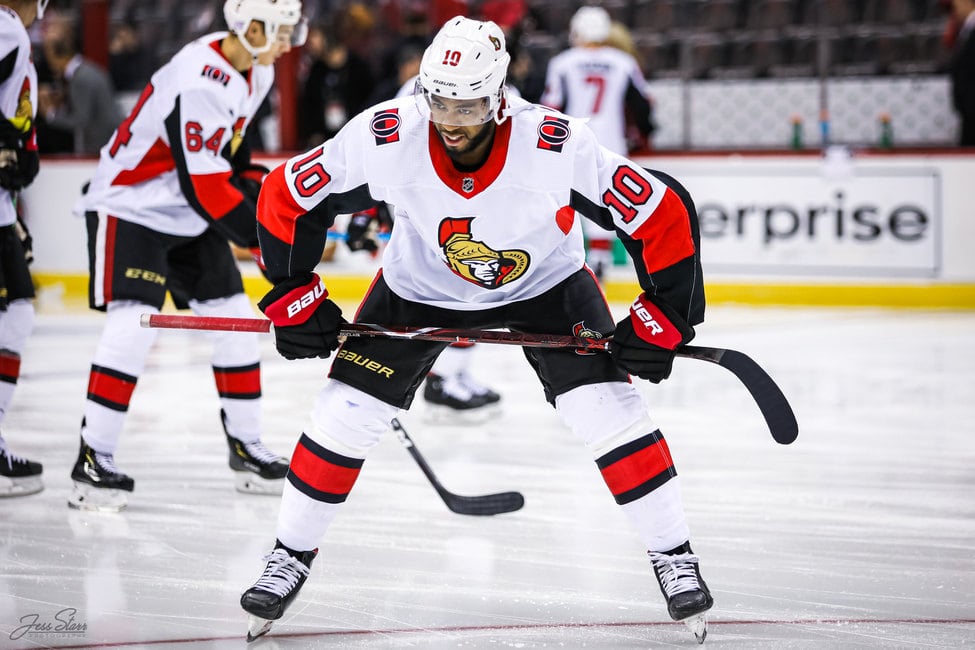 The Senators got fantastic value for Dzingel, but all three assets acquired in the deal were handled poorly.
After his 40-point campaign, Dorion did not qualify Duclair and he left as an unrestricted free agent (UFA), signing with the Panthers for $1.7 million on another one-year deal. His offense took another step and Duclair registered 90 points in 117 games over the next two seasons.
The two second-round picks were traded for roster players: Derek Stepan and Matt Murray.
Neither one of the acquisitions worked out well for the Senators. Stepan only played 20 games in Ottawa, scoring six points before going down with a season-ending shoulder injury and leaving as a UFA. The Arizona Coyotes received a second-round pick and used it to draft Josh Doan, son of Coyotes legend Shane Doan. Murray was acquired in hopes that he could solve the questions in the crease. After playing just 47 games over two seasons, including a two-game stint in the AHL, the Murray experiment didn't pan out, and Ottawa was forced to include a third and seventh-round pick and retain salary, to move him out.
This trade isn't on this list because of the long-term impact. The fact that Dorion was able to get this much value for Dzingel is still impressive, though it had the potential to be higher if the assets were used in better ways.
#3 – Acquiring Alex DeBrincat from the Chicago Blackhawks – July 7, 2022
To Ottawa:
To Chicago:
Alex DeBrincat
2022 first-round pick (Kevin Korchinski)
2022 second-round pick (Paul Ludwinski)
2024 third-round pick
This deal is still pretty fresh, so there isn't a ton to break down yet, but acquiring Alex DeBrincat was one of the biggest acquisitions Dorion has made in his career, and he did it for a great price. DeBrincat is a proven 40-goal scorer and rounded out the Senators' top-six forwards very well.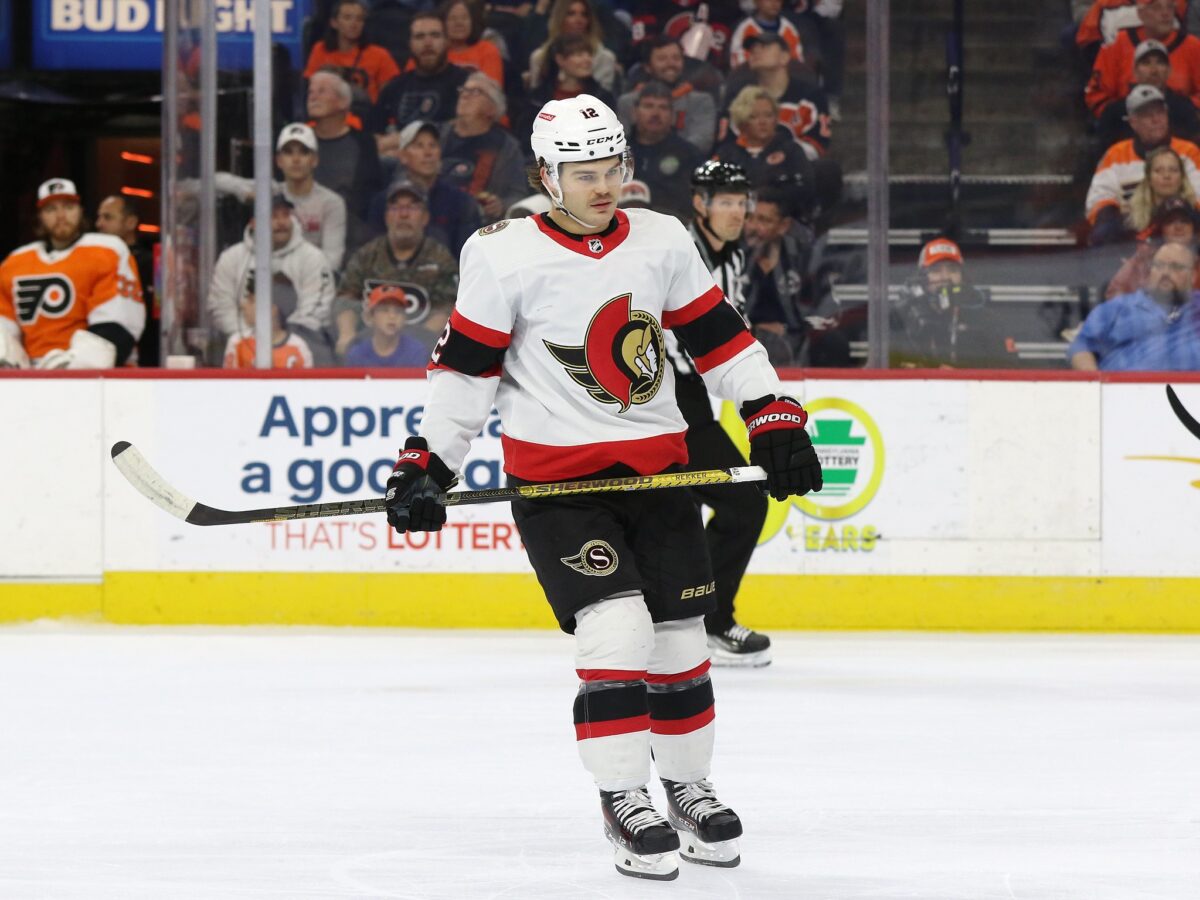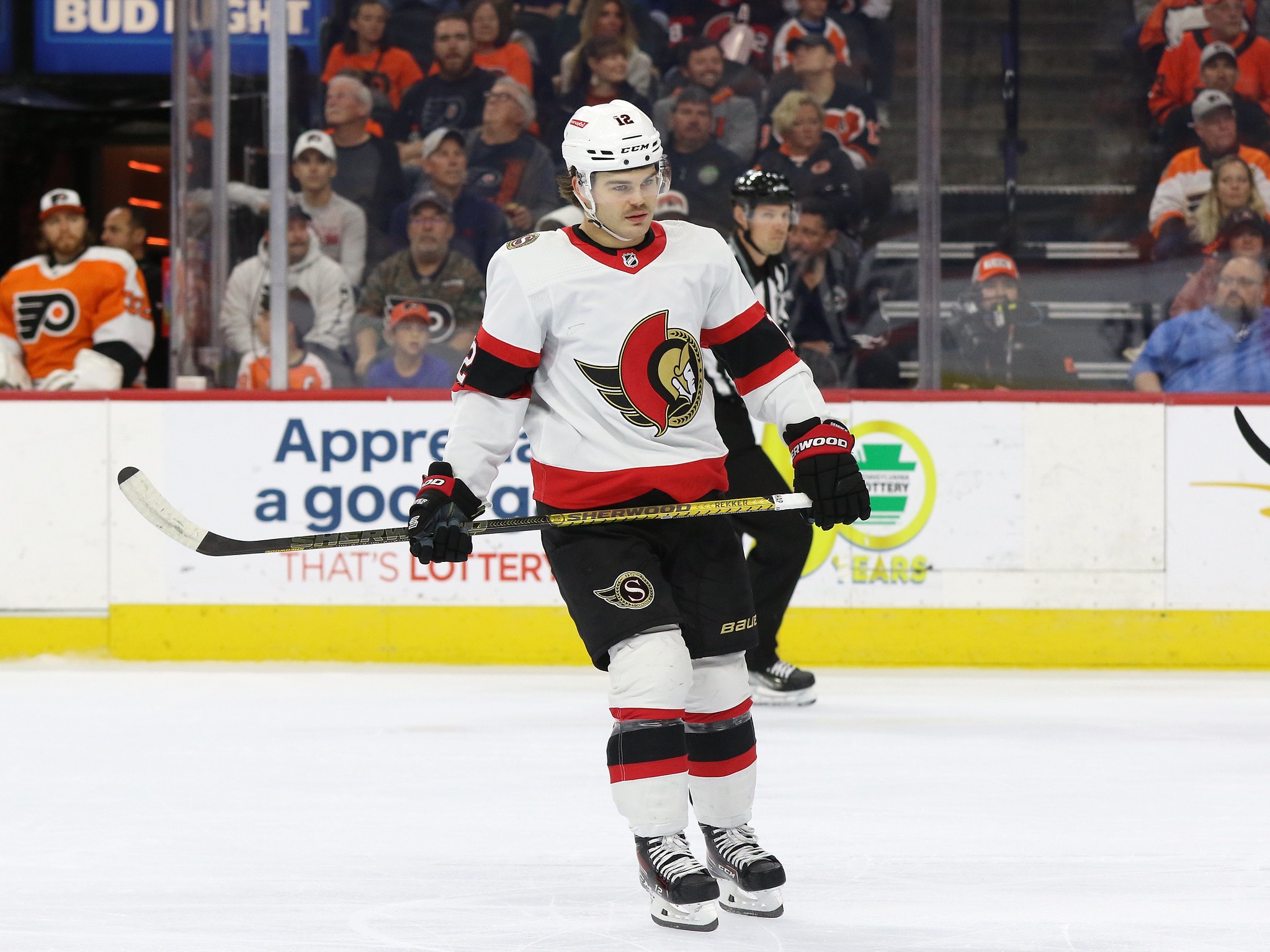 Dorion gave up three picks, two of which were already used and the third-round pick is still undetermined. The Chicago Blackhawks selected Kevin Korchinski with the first-round pick, and he is looking like a great offensively-minded defenseman. This season, his play in the Ontario Hockey League (OHL) has been fantastic. The second-round pick was used to select Paul Ludwinski, who is having a good season in the OHL as well, but nothing that will blow you out of the water.
Related: Senators' Top 3 Trade Deadline Assets in 2022-23
---
Latest News & Highlights
---
The Senators acquired DeBrincat to give Tim Stutzle some scoring help on his line, but with Josh Norris missing all but eight games this season, the top six has been mixed up quite often. DeBrincat has not scored at the 40-goal pace we have seen multiple times in his career, but he has provided his share of offense. On pace for 27 goals and 70 points, those are still great production numbers for the value Dorion paid, but not to his full potential. All of the Senators have struggled at times this year, so there is definitely still hope for higher point and goal totals.
Dorion will be faced with a tricky situation to deal with, as DeBrincat is in his final year of RFA eligibility, and has a qualifying offer of $9 million. He will be pricy, and the Senators will have some decisions to make and work to do to be able to keep him around long-term.
#2 – Jean-Gabriel Pageau to the New York Islanders – Feb. 24, 2020
To Ottawa:
To New York:
2020 first-round pick (Ridly Greig)
2020 second-round pick (Roni Hirvonen)
Jean-Gabriel Pageau
Trading Jean-Gabriel Pageau was one thing Senators fans did not want to see during the rebuild. He provided a strong level of offense and defense considering his role. Pageau is an ideal third-line center on almost any team in the NHL. When his contract was coming to an end, it was rumored that he was looking for $5 million per season for six years, which was a bit too high for managements liking. Ultimately, it was the right move to trade him, and Dorion received a pick in each of the first three rounds of the 2020 Draft, but the conditions on the third-round pick were not met, and the pick was not transferred.
Pageau has been great for the New York Islanders, and was an important part of the team's playoff success, reaching the Conference Final two seasons in a row. He got the big contract he wanted in Ottawa and has fit in very well with the team.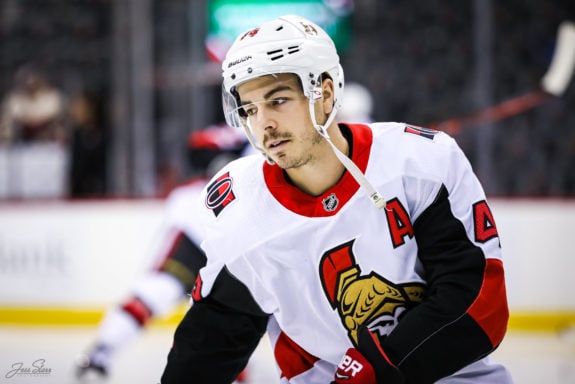 Ottawa selected Ridly Greig with the first-round pick. Greig is currently the Senators' top prospect, and is set to make his NHL debut on Wednesday (Jan. 25). He is a pesky center who always does what he can to get on the opposition's nerves, in the same way, Brad Marchand does. He is great at both ends of the ice, and can fit anywhere in the lineup. There is a lot to be excited about with Greig and the two-way game he plays.
The Toronto Maple Leafs used the second-round pick to select Roni Hirvonen after swapping picks with the Senators at the 2020 Draft. Ottawa moved up in the draft to select Tyler Kleven, who is looking like a strong stay-at-home left-shot defenseman. Kleven has been developing in the NCAA, and has been notorious for laying big hits, playing strong defense and has even earned powerplay time this season on the top unit. The expectation is that Kleven will join the Senators AHL team when his college season is over.
#1 – Trading Erik Karlsson to San Jose – Sept. 13, 2018
Ottawa Receives:
San Jose Receives:
Josh Norris
Dylan DeMelo
Chris Tierney
Rudolfs Balcers
2020 first-round pick (Tim Stutzle)
2021 second-round pick (Zack Ostapchuk)
2019 second-round pick (Jamieson Rees)
Erik Karlsson
Francis Perron
You all knew this one was coming.
The greatest trade in Senators' history started as a tough pill to swallow. Erik Karlsson was the first major piece moved to start the rebuild. The organization traded the superstar defenseman, the captain, and the heart and soul of the team to the San Jose Sharks for what, at the time, felt like an underwhelming return. Those who thought it wouldn't be a sufficient deal were proven wrong very, very quickly.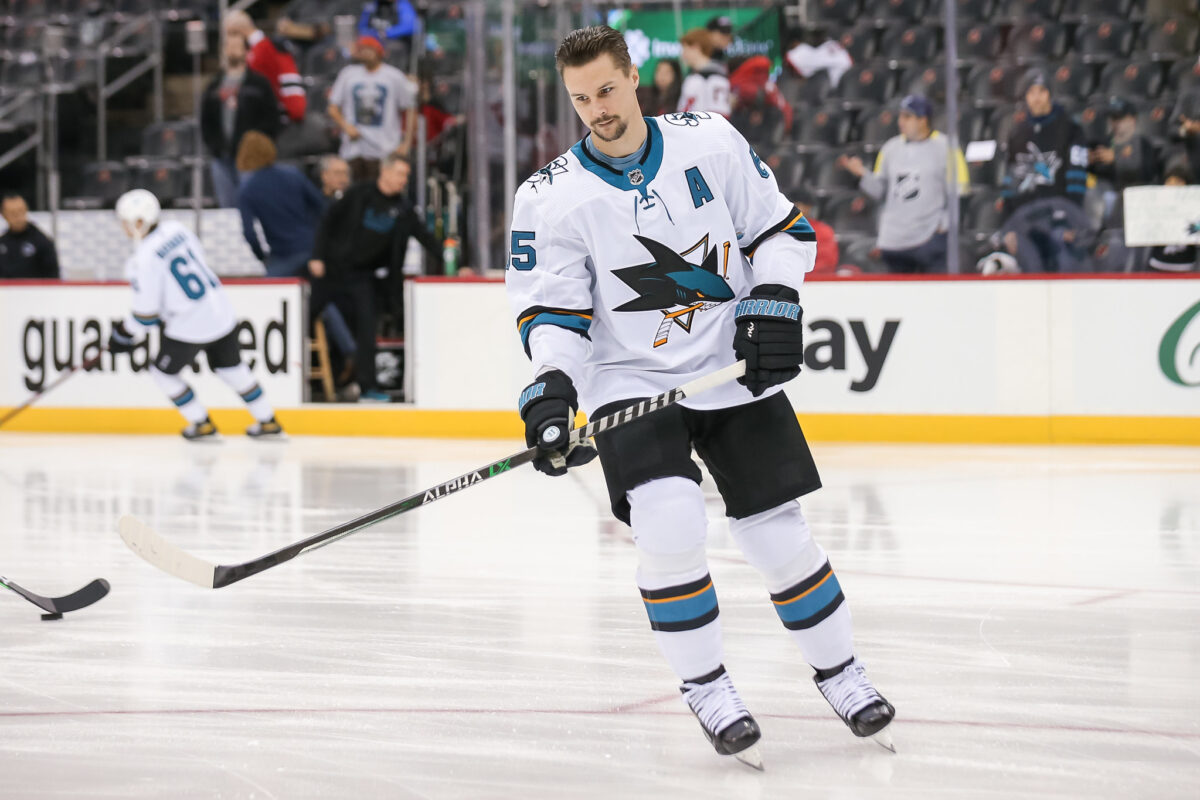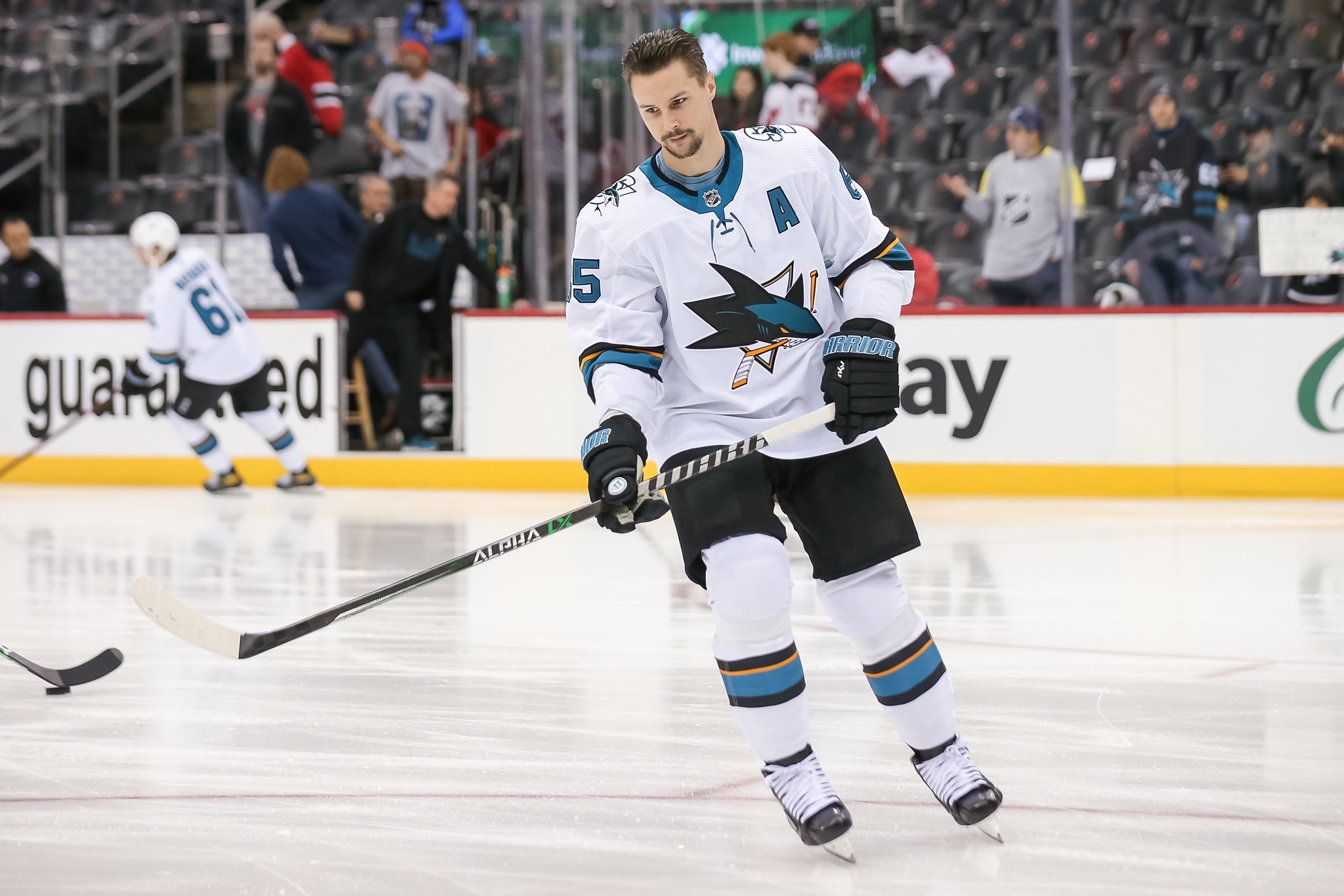 Karlsson signed a long-term extension worth $11.5 million per season, much more than he would have gotten in Ottawa. The start of his tenure in San Jose was underwhelming compared to the sky-high expectations everyone had. He had some injury concerns, and when healthy, he wasn't playing up to the initial expectation. He wasn't terrible, by any means, but not worth $11.5 million. This season, however, Karlsson is leading the way for the Norris Trophy. With 62 points in 48 games, Karlsson is on pace to smash his career-high of 82 points. The Sharks are rebuilding, so his talents are not going toward a good cause right now, and the Sharks have made it clear that he is available.
Before getting into the big pieces that Ottawa received, they got a few pieces that can be talked about quickly. Chris Tierney was a decent bottom-six center for the Senators but didn't have much value and ultimately left as a UFA. Rudolfs Balcers looked like a prospect with some upside, but had to be put on waivers to go to the AHL and was re-claimed by the Sharks the following season. The 2019 second-round pick was traded alongside the 2019 third-round pick from the Brassard trade mentioned at the top of this piece to get a 2019 second-round pick to select Sogaard.
Dylan DeMelo was a valuable defenseman in Ottawa and made for a great partner for Thomas Chabot. For some reason, the team decided to move DeMelo, and ever since, they have been looking for a new partner for Chabot. They ended up with good value from the trade, and they got a 2020 third-round draft pick used to select Leevi Merilainen, who is a promising goaltending prospect. The issue with this trade is that they need DeMelo a lot more than they need Merilainen right now.
The 2021 second-round pick was used to select Zack Ostapchuk, and he has been panning out very well. The center has been playing well in the Western Hockey League (WHL) and provides some excellent offense and defense to his team. He was just traded in the WHL for quite a large haul, and the Winnipeg Ice, who acquired him, clearly see him as an asset that will help put them over the top with an already-stacked forward group. Ostapchuk is one of the top Senators prospects already and his two trips to the World Juniors certainly help cement that.
Josh Norris, who was initially the centerpiece of the deal, is an excellent addition to the Senators' roster. Until now, he has been the first-line center on this team, and after scoring 35 goals in his sophomore season, the Senators inked him to an eight-year deal for $7.95 million per year. His goal-scoring ability is fantastic, and there is potential for that number to rise even more, but he has been on the penalty kill, power play, and the go-to guy at even strength. Unfortunately, Norris suffered a shoulder injury five games into the season and re-injured it just three games after making his return. I don't think there should be any concern for long-term implications on his game, and Norris will likely be back to his elite play next season.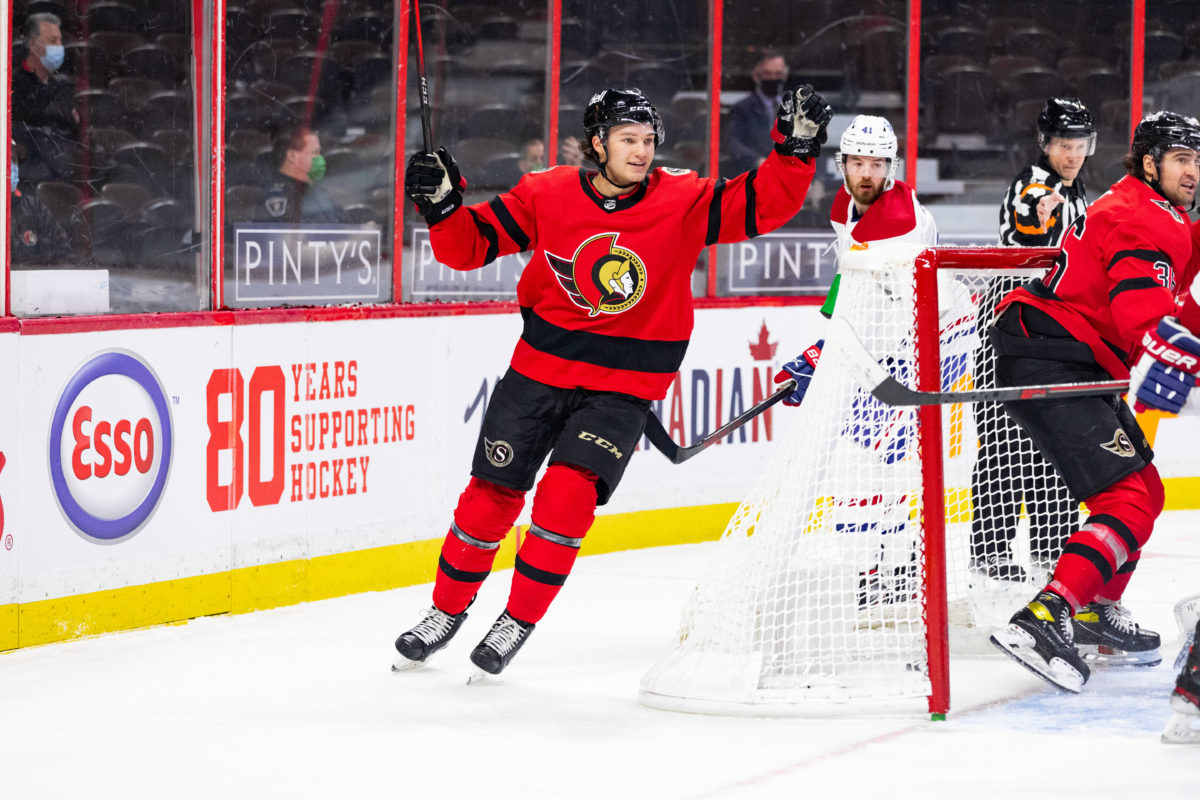 With the absence of Norris in the lineup, the Senators had Tim Stutzle to fill in on the top line. The 2020 first-round pick the Sharks sent to Ottawa ended up being third overall after a colossal collapse by the Sharks squad, and Ottawa used the pick to select Stutzle. The German center has quickly established himself as one of the best young centermen in the NHL and earned himself an eight-year extension worth $8.35 million, which is already looking like an excellent deal. Stutzle, who just turned 21 at the beginning of January, has elite skating, is scoring over a point per game, killing penalties, and continues to get better at every aspect of the game every time he touches the ice. A superstar in the making, Stutzle looks like he may be the most polarizing Senator to come out of the rebuild.
This trade was a grand slam for Dorion.
Outside of selling the big names at the start of the rebuild, Dorion hasn't made too many big trades. Now that the Senators are on their way to playoff contention, the salary cap is getting tighter for the team, and all of the young players are starting to get paid and emerge into their potential, we may see some more moves that carry more weight than many he has made over his seven years as GM.
---
---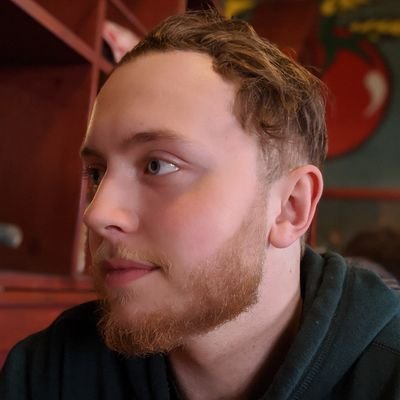 My name is Jacob Billington, and I cover the Carolina Hurricanes here at The Hockey Writers. Born and raised in Nova Scotia, becoming a hockey fan was quite easy. Falling in love with the game in the early 2000's, and taking in as much knowledge as I could since then. I appreciate everybody who reads my content, and I take pride in creating the best experience for readers. Feel free to reach me on Twitter, I am always active and talking about anything hockey related!