Many hockey analysts casually refer to Joonas Korpisalo as the Ottawa Senators' "presumptive starting goalie". Not only is that a snub of Anton Forsberg, now widely considered the likely number two crease keeper in Ottawa, but according to some, it misunderstands the way goaltending works in the NHL these days.
Related: Senators Could Regret Joonas Korpisalo Contract
Take for example the Senators' head coach D.J. Smith. He pointed out in a press conference last weekend that the era when one star goalie carried the load is finished. Said Smith, "You don't see the days where a guy like Grant Fuhr or Martin Brodeur played 70 games. That just doesn't happen anymore" (from, Bruce Garrioch, "GARRIOCH: Senators head coach D.J. Smith has a 'good feeling' about the coming season", The Ottawa Sun, 1/9/23).
But is that true? Do teams prefer to see their twine minders share the workload and if they do, are they the better for it?
I don't think so. If a team says they have two number one goaltenders – "Number 1A and Number 1B" as Smith is claiming, it usually means that both are just journeymen netminders. The team simply doesn't have an elite goaltender. Let's see why.
Goalie Workloads in the NHL
Smith is right that star NHL goalies are no longer racking up the astonishing number of games that the likes of Brodeur and Fuhr did back in their glory days. Fuhr backstopped the Edmonton Oilers in 75 games to lead them to their fourth Stanley Cup in 1988. In 1995-96 with the St. Louis Blues he played in 79 games – the highest number of games ever played in a single season by an NHL goalie. As for Brodeur, over 10 seasons from 1997 – 2008, he logged no less than 70 games a season. 
By the numbers last season, NHL starting goalies (as defined by the goalie who played the most number of games with their respective clubs), played an average of 52 games. Half played more than 49 games and half less. 
The NHL goalie who played the most games last season was Connor Hellebuyck who registered 62 games between the pipes for the Winnipeg Jets. Elvis Merzlikins recorded the fewest, tending the twine for the Columbus Blue Jackets in 30 matchups. Injuries and personal issues help explain his low number of appearances in the Blue Jackets' goal last season.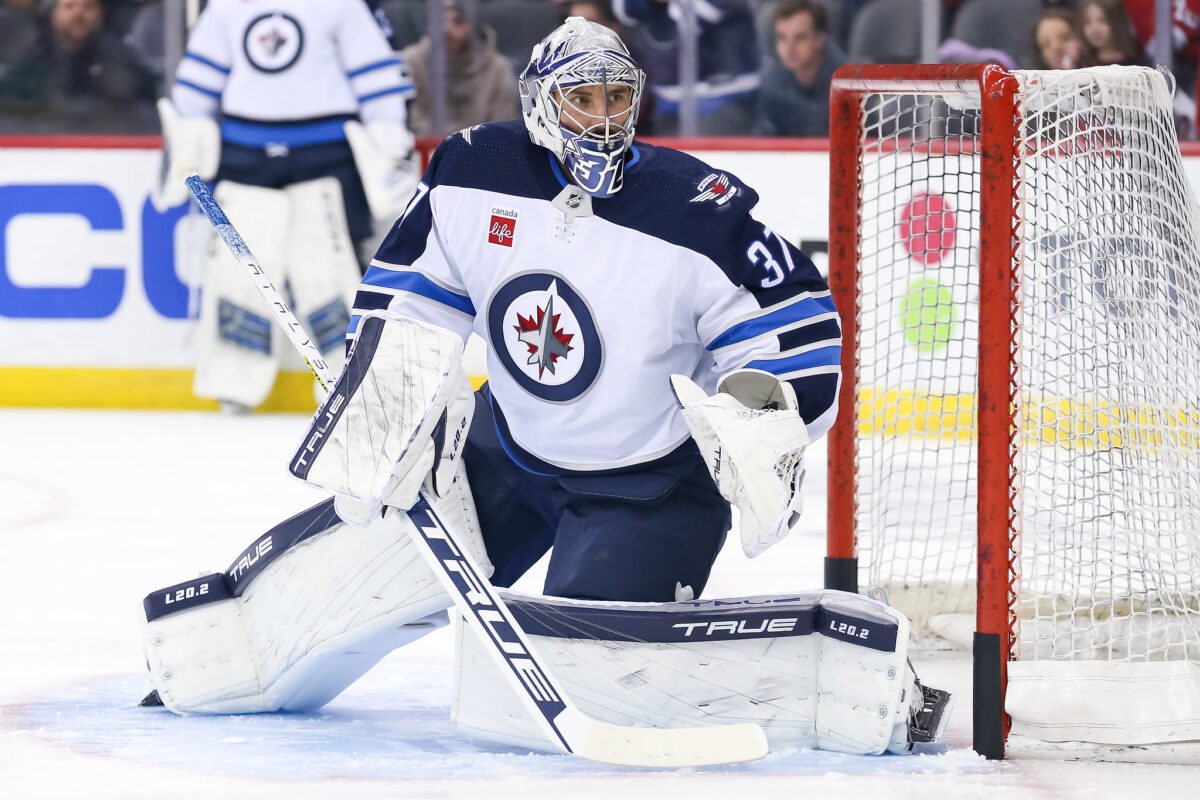 So it seems that a sizeable portion of teams in the NHL prefer to split goaltending duties pretty much down the middle. As Smith explains it, "If you have to have a situation where if one guy is hurt then somebody has to be able to take the reins. If you've got No. 1A/No. 1B then those guys can push each other. If you have a guy who gets hot, then you can roll with him a bit."
While that's nice in theory, it's not the whole picture. What is interesting is that the 10 NHL goalies considered to be the league's best played an average of 56 games last season – that's just over two-thirds of the schedule.
Related: NHL's Top 10 Goalies for 2023-24 (Preseason Update)
However, take out the Boston Bruins' Jeremy Swayman and Linus Ullmark who split the season's 82 games roughly 50/50, along with Filip Gustavsson who did the same with Marc-Andre Fleury with the Minnesota Wild, and that figure rises to just over three-quarters of the schedule.
NHL's Top 10 2023-24 Goaltenders as Selected by The Hockey Writers
| | | |
| --- | --- | --- |
| Goalie | Team | Games Played in 2022-23 |
| Hellebuyck | Jets | 64 |
| Jusse Saros | Nashville Predators | 64 |
| Ilya Sorokin | New York Islanders | 62 |
| Jake Oettinger | Dallas Stars | 62 |
| Alexandar Georgiev | Colorado Avalanche | 62 |
| Andrei Vasilevskiy | Tampa Bay Lightning | 60 |
| Igor Shesterkin | New York Rangers | 58 |
| Ullmark | Bruins | 49 |
| Gustavsson | Wild | 39 |
| Swayman | Bruins | 37 |
10 Best Goalies Games Played in 2022-23
The point of all of this is that teams with an elite goaltender rely on him heavily. They simply can't afford not to. When you see teams that have split goaltending duties at something approaching even, it means they've likely got two journeymen goalies on their hands, or in rare circumstances, are fortunate enough to be in Boston's situation with two of the leagues' best goalies under contract.
---
Latest News & Highlights
---
What explains Smith's preference for relying on two netminders roughly evenly this season is that neither is an elite goaltender. Nor has either yet demonstrated that they have an edge over the other. However, that could change in a few weeks once training camp starts.
Korpisalo vs. Forsberg for Starting Goaltender Job in Ottawa
When Korpisalo rode into town earlier this summer, he was touted as the fix for the Senators' problems in goal. At least that's the way Senators' general manager Pierre Dorion told it at a July 1 press conference where he spoke about the newly acquired Finnish goaltender.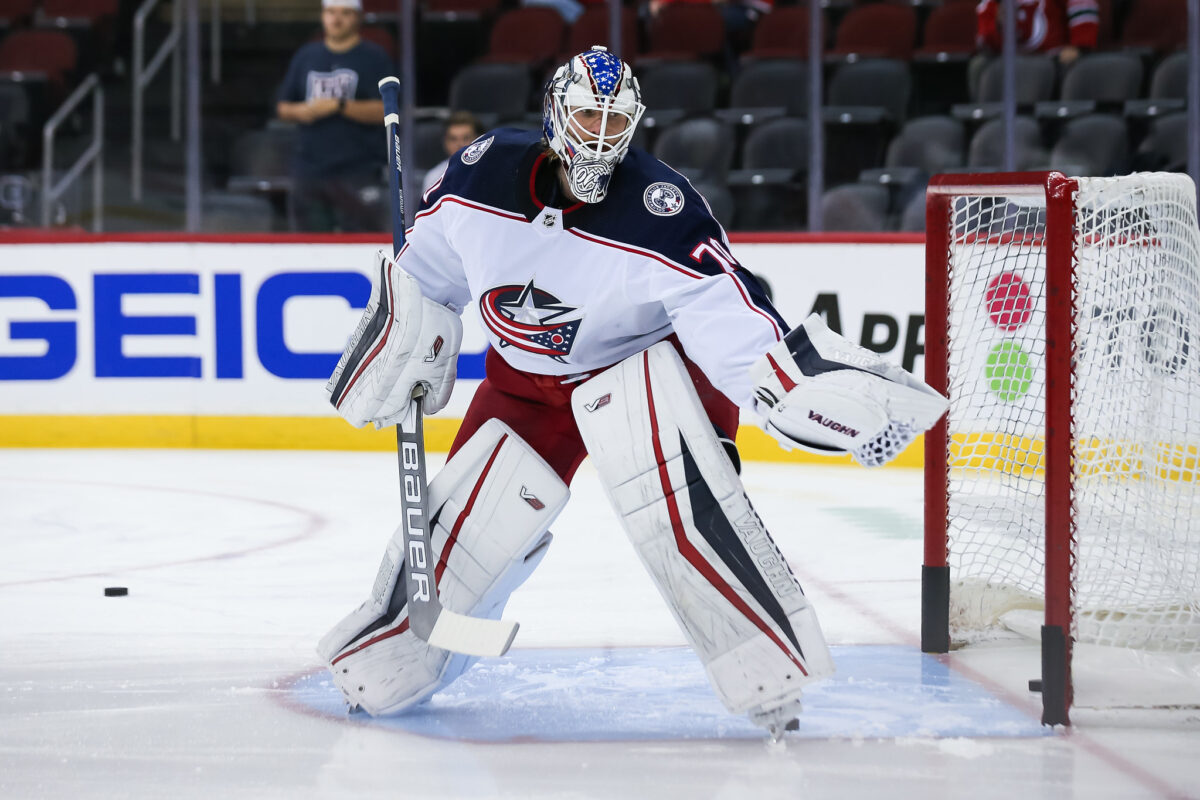 Much of the hockey punditry on the Rideau River glibly assumed that to be true and pronounced Korpisalo the team's new number-one puck stopper despite the fact that in their career statistics, there's not much that separates the two. Here are their stats:
| | | |
| --- | --- | --- |
|   | Korpisalo | Forsberg |
| Games Played in NHL | 221 | 130 |
| Goals Against Average | 3.01 | 3.08 |
| Save Percentage | .904 | .908 |
NHL Career Statistics for Korpisalo and Forsberg
Does anyone really think Forsberg is going to roll over and give up the number one spot to Korpisalo – even if they are really good friends dating back to their American Hockey League (AHL) days with the Lake Erie Monsters?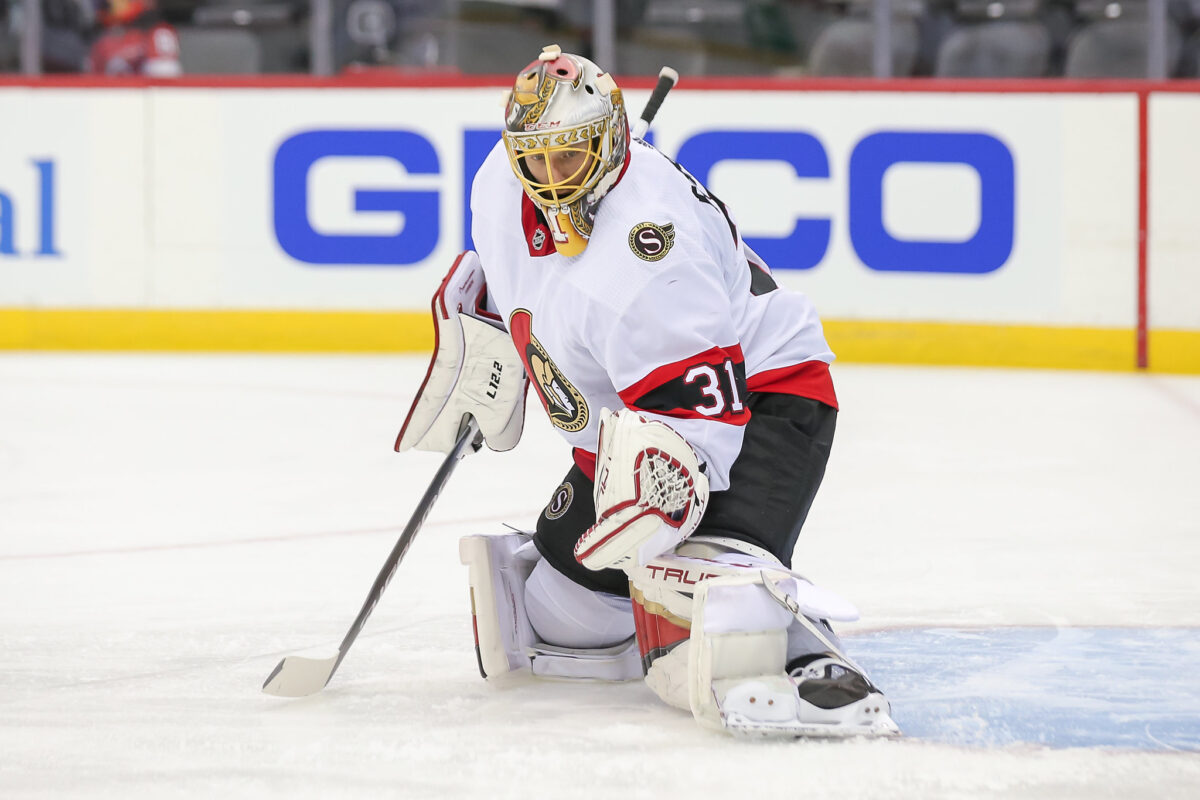 Of course not. Forsberg is a professional with pride and a competitive streak a mile wide. As Forsberg puts it, "I think at the end of the day, it's going to come down to who is playing the best. And that's how it should be. If he plays better, he should play. If I play better, I should play. That's the way I look at it. This is a team game and the best players should be playing. And I'm looking forward to it" (from, Ian Mendes, "Senators' Anton Forsberg is 'back to 100 percent' and ready for training camp", The Athletic, 28/08/23).
Senators' Goaltending Situation in Flux
Despite Smith's stated goal of sharing the load this season between two number one goaltenders, at some point this season either Forsberg or Korpisalo will emerge as the starting goaltender. Contending teams usually have a dominant goaltender and they rely on them. The league is too competitive not to.