Welcome back to the Ottawa Senators Roundtable at The Hockey Writers. In our August edition, we talked about the additions of Vladimir Tarasenko and Joonas Korpisalo, how the offence and defence will be handled and more. This month, we will look at ownership, Shane Pinto, team depth and more as we get closer to training camp.
If you have any questions, don't hesitate to leave them in the comments and we will be sure to look at them for next month. As for this month, be sure to let us know your thoughts.
Shane Pinto Remains Unsigned
Training camp is just a few short weeks away, and the Senators have been unable to sign Pinto to an extension. Reports from Bruce Garrioch and Elliotte Friedman indicate that a deal is not even close. The Sens have under $1 million in cap space, which will not be enough to sign him. What do you think the Senators will do to get him under contract?
Paul Quinney: Opinions vary, but most think Pinto will eventually be signed to a two-year contract with an AAV ranging between $1.5 million and $2.5 million. So, just to sign Pinto, general manager Pierre Dorion may need to find up to $1.6 million in additional cap space to go with the $895,000 he already has.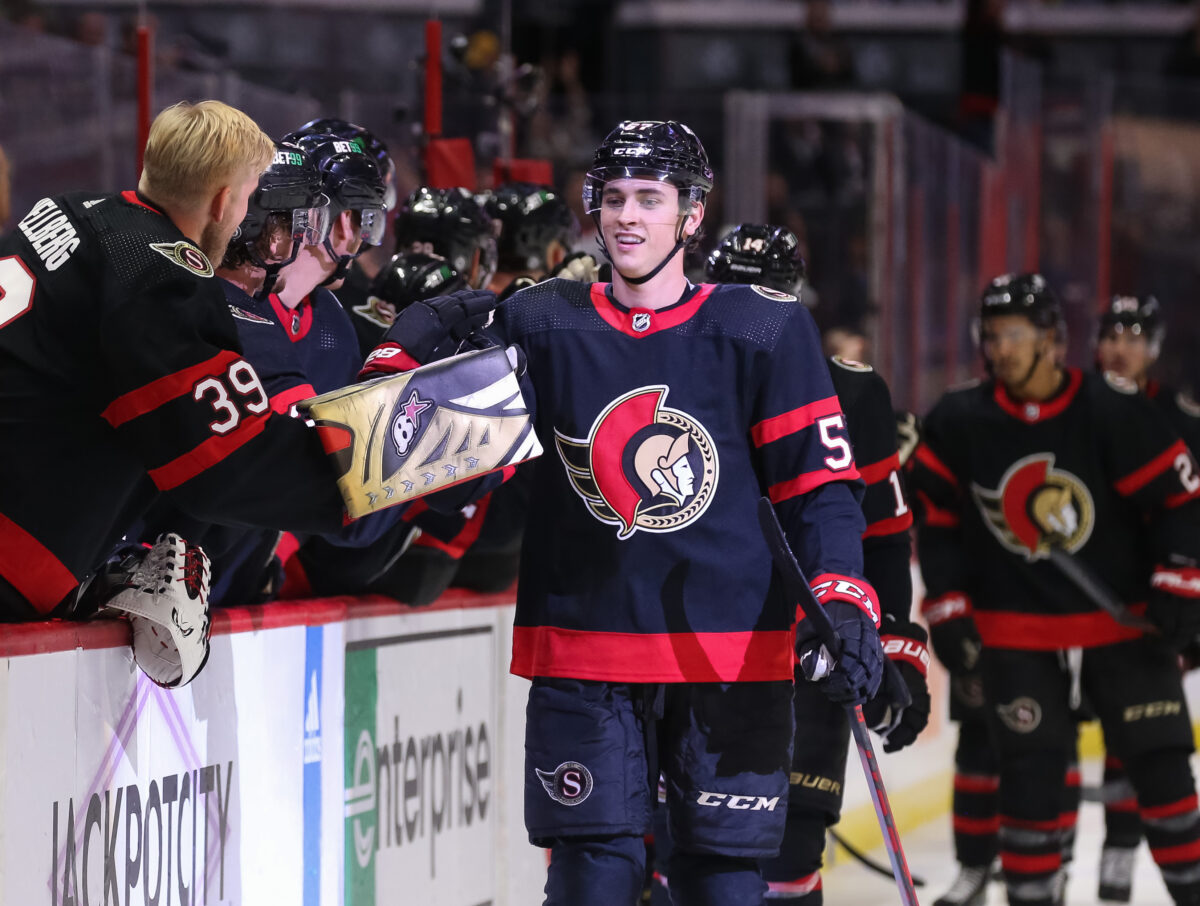 Mathieu Joseph is the top choice to be shipped out of town. The right-winger underwhelmed last season, and entering the second year of a four-year contract with an AAV of $2.95 million, dumping him could solve Dorion's cap space problem in one fell swoop. Joseph might also fetch a second-round draft pick. Still, trading him could be short-sighted. He indeed had a bad season, posting a stat line of 3-15-18 over 56 games, and it may mean the Sens would need to include a pick to sell him. Yet, part of his poor performance can be explained by injuries. It's hard to argue that, with Tarasenko on board, Joseph is still essential to the lineup. He's a bottom-six player and could be replaced by several prospects or a journeyman.
Related: Senators Sign Jake Sanderson to 8-Year Deal
Jacob Billington: The easy answer here is trading Joseph. Dorion is pressed for money, which is a great problem to see in Ottawa, and after an underwhelming season, moving Joseph and his cap hit makes the most sense. The Senators could opt to move Dominik Kubalik instead. While it's not ideal to move the only roster player received from the Alex DeBrincat deal, he would be a lot easier to move than Joseph.
Kubalik solves a big problem in the bottom-six, which we will talk more about, so trading him to sign Pinto could be a lateral move. But if Ottawa can get another player capable of making an impact at a lower cost, it could work out. The same can be said of Erik Brannstrom. He is valuable to the team, but the Senators have options to replace him. Tyler Kleven stands out as someone who could challenge Brannstrom's third-pairing spot making him expendable to clear out some money by dealing him. Either way, unless Joseph is moved, the organization might have to part with a piece they want to see stick around.
Dayton Reimer: If Pinto is coming back, someone has to be moved. If the Senators can find a taker for Joseph, that would be the most ideal situation, but after a down year, that may be difficult. That means it might need to be a valuable player like Kubalik or Brannstrom, both of whom are expected to fill out the bottom half of the lineup. But something has to give.
The X-Factor for a Playoff Berth
The Senators have missed the playoffs for six consecutive seasons. That is the third-longest drought in the league. The team is finally built and ready to be in contention for a playoff spot come April. Who will be the biggest X-Factor in getting them there?
Reimer: Jakob Chychrun. He's a top two-way defender who can eat minutes, which will make Thomas Chabot's job easier and relieve some pressure on the bottom pairings. That is if he can stay healthy; he's never played more than 68 games in a season, and that came in his rookie year back in 2016-17. If he misses a large part of 2023-24, then the defence will regress, and the Senators will almost certainly be in a similar position to 2022-23.
Billington: Josh Norris. If they slot in a healthy Norris and he contributes 35 goals and 65-75 points, the team will have made up the six points they needed for playoffs last season. If he can return to the form he was in before his season-long injury last year, the Senators are in a much better position.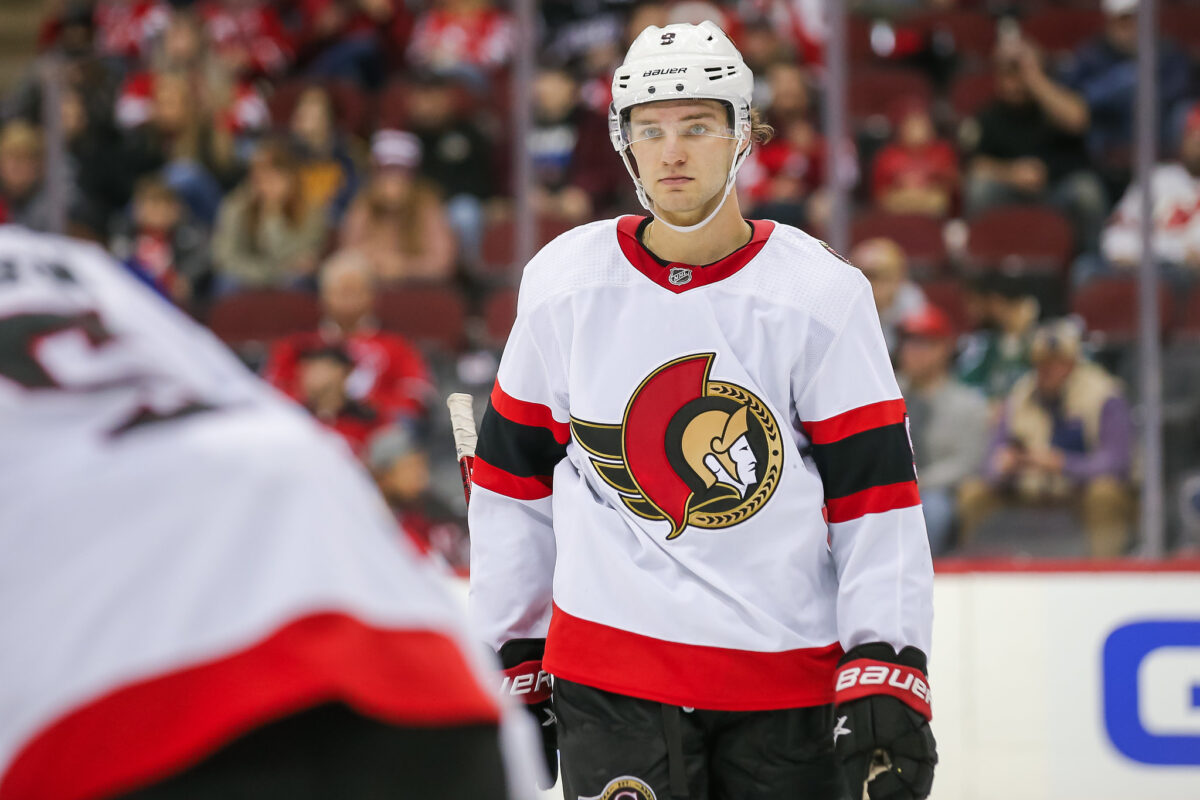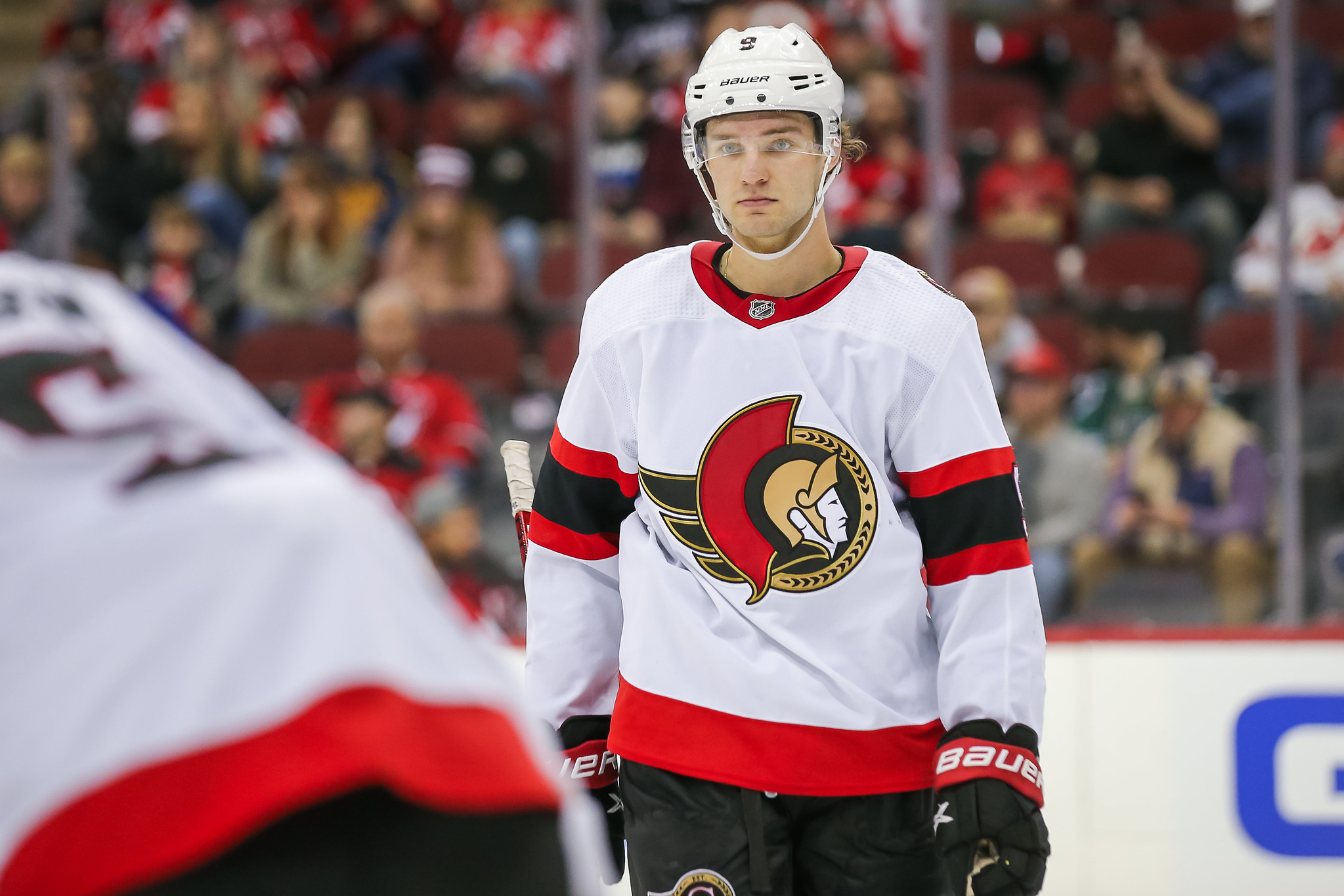 Quinney: Shane Pinto. Last season, his stat line was 20-15-35 over 82 games, and I think he will build substantially on that this season. He's likely to do that because he'll probably sign a short-term contract (perhaps a one-year deal at $1.5 million), and he'll be trying to show that he deserves a longer-term deal for much more money. This will be a pivotal year for him, and he needs to show his value. He'll step up and surprise.
How the Bottom-Six Should Shape Up
The top-six is all but set in stone with Brady Tkachuk, Tim Stutzle, Drake Batherson, Claude Giroux, Norris and Tarasenko expected to earn top-six duties. As for the bottom-six, there are a lot more opportunities here. In this scenario, without involving how the team will get Pinto signed, all players including Pinto are in play. How do you think the bottom-six should look headed into opening night?
---
Latest News & Highlights
---
Quinney: If I coached the Senators, I would want to see Jiri Smejkal in the bottom six. He brings Zack MacEwan's size but also more talent and scoring potential. Ridly Greig and Egor Sokolov, along with Roby Jarventie, could easily slide into the bottom six, making Mathieu Joseph, Mark Kastelic and Parker Kelly sweat their jobs. If I were D.J. Smith, I would want to set up a training camp battle for spots in the bottom six by making it clear there are spots open with only Kubalik and Pinto having a lock on their jobs.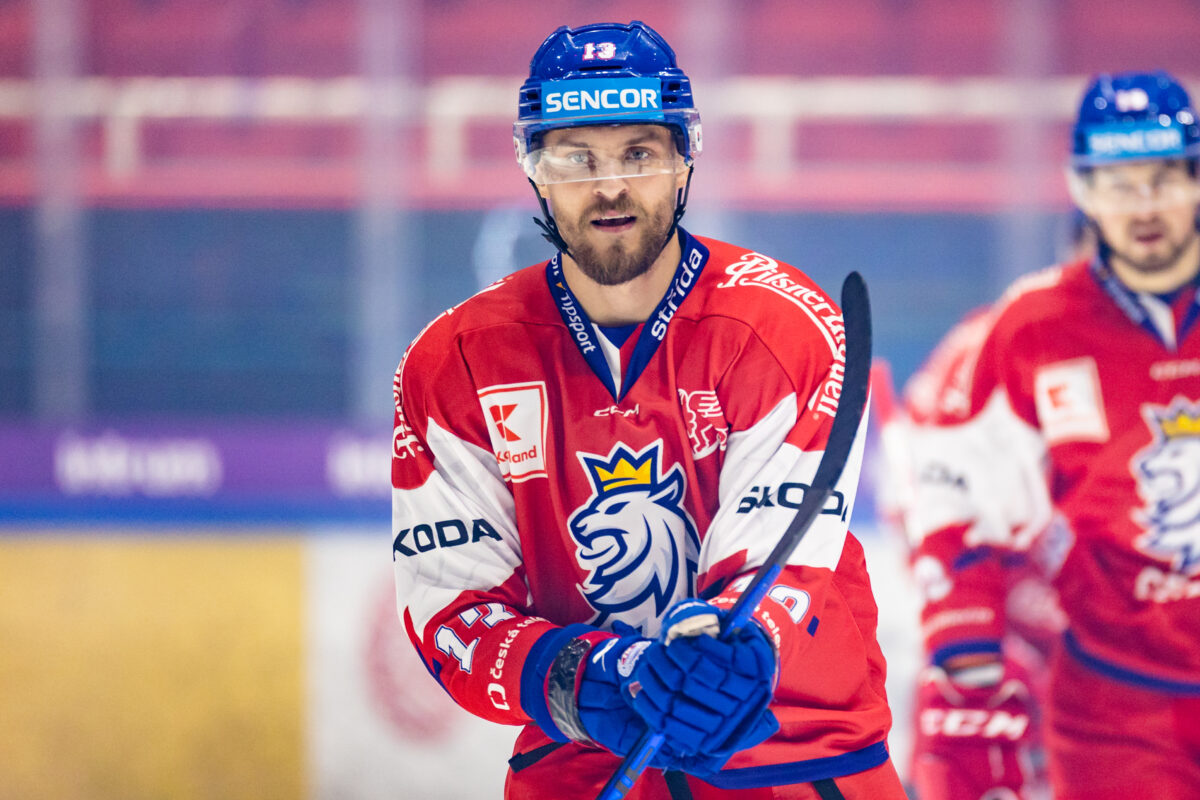 Billington: I think Pinto and Kubalik are locked in for third-line duties. The other four spots are relatively up for grabs, but I would be pretty confident writing Kastelic's name in pen for the fourth line as well. For the third-line wing spot that is open, I think Smejkal should get a look there. He got some high praise from his former head coach after signing in Ottawa. He has the size and skill to mesh well with the roster and could bring a very nice balance to that line.
The fourth-line wingers are a total toss-up. Kelly had one of those jobs before his knee injury but wasn't outstanding last season. You know what you are getting with him, and Smith has shown he is comfortable with him in the lineup, but I think Angus Crookshank has a good chance of taking the job away from him. On the other wing, the plan seems to be for MacEwen to be there as he is inked on a one-way deal, which could work well. He is a near replacement for Austin Watson and brings physicality and energy with slightly more offensive abilities. A few players could slide in there, but the team will be okay with him in that spot.
Reimer: Alongside Kubalik and Pinto (assuming Joseph is traded), I'd like to see Kastelic prove he can handle a bigger role. On the fourth line, I'd prefer to see Greig alongside Smejkal and Kelly.
Andlauer's First Order of Business
The team's sale is set to be finalized any day now. Michael Andlauer and a team of investors and partners will be taking over the franchise and making some changes. The first thing that Andlauer has done, unofficially, was to hire Sean Tierney and kick off an analytics department. What would you like to see first from Andlauer when he takes the reins of the team?
Reimer: An end to, or at least a definitive statement on, the arena situation would be nice. That needs to be a high priority to get sorted out.
Billington: Continuing to build on the analytical and pro-scouting team. These two go hand-in-hand, so I combined them. While things have improved recently, deals like the acquisition of Derek Stepan stick out like a sore thumb in terms of the lack of pro scouting. Stepan was not worth a second-round pick at the time and if Dorion had more support maybe a deal like that doesn't happen. It is easy to point fingers at Dorion for this, which is fair, but he has had a small team to work with for quite some time.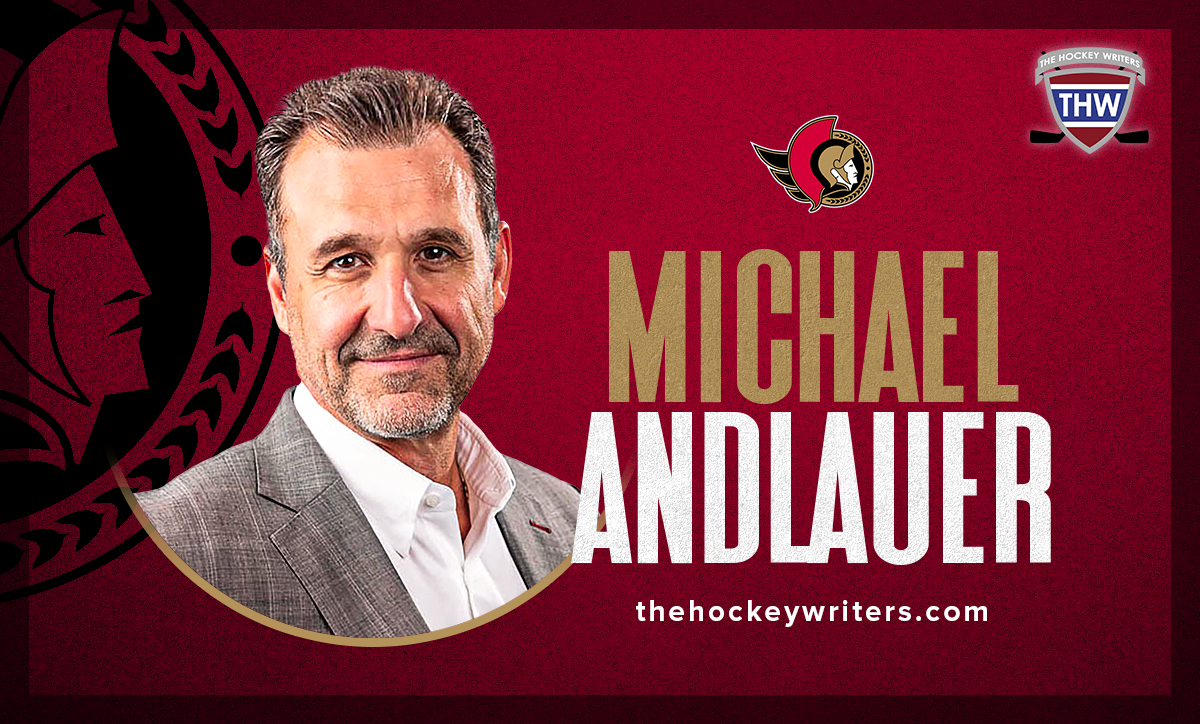 Quinney: Andlauer bringing in Steve Staios. The two were financial partners in the Hamilton Bulldogs of the Ontario Hockey League (OHL). Staios worked in various capacities over six seasons with the club, including head coach. Under the two, the Bulldogs won two OHL championships.
With just over 1,000 games under his belt in the NHL and stints with the Toronto Maple Leafs and Edmonton Oilers in various management roles, Staios would be a natural for the general manager role in Ottawa if it became available. Dorion will be on a short leash in 2023-24, and should he need to be replaced, the Senators can't afford to have the general manager's role left vacant for long. Andlauer will no doubt want the option of turning to a trusted lieutenant to quickly take over and maintain continuity.
Bold Takes from the Senators Writers
THW's Raphael Caron released "Ottawa Senators: 3 Bold Predictions for 2023-24" in mid-August, so be sure to check that out first. Now that we have a better idea of the roster, as we get closer to training camp, what is one bold/hot take you have for the Senators for this season?
Quinney: The Senators will battle their way into a wild-card spot next spring and, as underdogs, take their first series.
Billington: Tkachuk has a monster season and leads the team in goals with 45 and points with 100+, leading the Senators to the postseason and with a top-five finish in Hart Trophy voting.
Reimer: Brannstrom finally emerges into the offensive defenceman we've all been waiting for and scores 36 points, doubling his previous career high.
Preparing for the Season
That concludes the September edition of the Senators Roundtable. The next one will be just before the regular season starts when we hope to have more clarity on the roster and contracts. Leave any questions you would like to have answered in the comments below, and we will be sure to have a look at them.