Sergei Bobrovsky is up to his old tricks again. The Columbus Blue Jackets and their fans couldn't be any happier about it.
Bobrovsky earned his seventh shutout of the season Saturday after he blanked the Philadelphia Flyers 1-0 at Nationwide Arena. The win was Bobrovsky's 40th of the season. He continues to lead Braden Holtby by one in the win column.
This is where it gets good for Bobrovsky. He is now 8-0-1 in March and 9-0-2 since the league-mandated bye week. His numbers during that stretch are off the charts.
Bobrovsky in March: 8-0-1 with a 0.99 GAA, .970 SV% and 4 shutouts. Has allowed a goal or less in 7 of those games. #CBJ

— CBJ Public Relations (@BlueJacketsPR) March 25, 2017
The "two" in Bobrovsky's 9-0-2 run since the bye were a 1-0 overtime loss to Montreal and a 2-1 shootout loss to Washington. Had his offense scored more than one combined goal in those two games, we could be looking at perfection since the bye.
This begs two questions. First, is he now the favorite to win the Vezina trophy as the league's best goaltender? Second, is his season good enough to warrant Hart trophy consideration as league MVP?
The answer to both questions is yes.
Another gem by Sergei Bobrovsky today. It's up to the GMs voting but got to think he's got his second career Vezina in the bag.

— Pierre LeBrun (@PierreVLeBrun) March 25, 2017
The Vezina Trophy
Bobrovsky is the current favorite to win the Vezina. If he does win, that would mark his second career Vezina. In 2012-13 (the season he won the Vezina), he went 21-11-6 with a 2.00 goals-against and .932 save percentage. That was the shortened season thanks to a work stoppage.
Look how his numbers this season compare to 2012-13. Bobrovsky is 40-13-5 with a 1.99 goals-against and .934 save percentage. His goals-against average and save percentage are better this season.
While other goaltenders like Holtby and Devan Dubnyk have had great seasons, Bobrovsky has stood above them all. If the season were to end today, Bobrovsky would win his second Vezina.
Of course the season doesn't end today. Most teams have anywhere from 7-9 games left in their season. If Bobrovsky were to falter in his last starts, I could see Holtby make a run at the end. Holtby does lead the league in shutouts with eight while having similar numbers to Bobrovsky. I expect Bobrovsky, Holtby and Dubnyk to finish as Vezina finalists.
The Hart Trophy
We see now that he is the current favorite for the Vezina. What about the Hart trophy? In looking at the numbers, Bobrovsky makes a compelling case for league MVP. There is no way the Columbus Blue Jackets are where they are without Bobrovsky.
Carey Price won both the Vezina and Hart in 2015. How do Price's numbers in his incredible season compare to Bobrovsky's numbers this season?
2014-15 Price: 44-16-6, 1.96 goals-against, .933 save percentage.
2016-17 Bobrovsky: 40-13-5, 1.99 goals-against, .934 save percentage.
I think we have ourselves a compelling case for Bobrovsky. With eight games left and the Blue Jackets chasing first place, one can expect Bobrovsky to start a minimum of six of those eight games, depending if they keep pace with the Capitals. That means there's a chance that Bobrovsky could catch Price in both wins and goals-against.
Congrats to @BlueJacketsNHL Goalie Bobrovsky becoming the 4th Russian Goalie to record 40+ Wins in an @NHL Season 🥅👌🏾. @NHLNetwork

— Kevin Weekes (@KevinWeekes) March 25, 2017
There is one important thing we need to keep in mind about the season where Price won the Hart. The leading scorer (Jamie Benn) had just 87 points. Scoring was down. It opened the door for a goalie to win the Hart. Despite Alex Ovechkin notching 53 goals, Price won the Hart in a landslide. Here were the final Hart trophy results from 2014-15:
Price 139 first-place votes
Ovechkin eight first-place votes (53-28-81 in 81 games)
Tavares four first-place votes (38-48-86 in 82 games)
Dubnyk six first-place votes (36-14-4, 2.07 goals-against, .929 save percentage)
Many consider Sidney Crosby and Connor McDavid as Hart candidates this season. Let's take a quick peek at their numbers to date.
Crosby (42-40-82 in 68 games)
McDavid (26-62-88 in 75 games)
The competition this season is much tougher than it was in 2014-15. There's other worthy candidates you could throw into this (Holtby, Kucherov, Marchand.) As of this writing, I have a hard time putting anyone else on my Hart ballot other than Crosby, McDavid and Bobrovsky.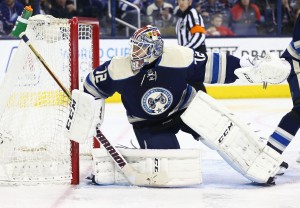 Who Wins the Hart?
Now who wins from those three? Goodness. For me, it's a choice between McDavid and Bobrovsky. This takes nothing away from Crosby. He is the best player in the world. We are looking at MVP. Take all three off their respective teams, Pittsburgh is the best off.
Now McDavid or Bobrovsky? For me, it's Bobrovsky. He helped turn the Columbus Blue Jackets from a lottery team to a team fighting for the President's trophy! That's the stuff of a league MVP. What McDavid is doing in Edmonton is incredible beyond belief for a 20-year old. But if we're talking more dramatic turnaround, it's the Blue Jackets. None of you had them near the playoffs let alone fighting for first overall. At least some of you expected Edmonton to have a nice season.
Without Bobrovsky, the Blue Jackets are likely out of the playoffs and maybe in the lottery discussion again. So yes, Bobrovsky absolutely belongs in the Hart discussion. He's already the Vezina favorite.
Bobrovsky and the Blue Jackets have three games coming up against the Blackhawks, Capitals and Penguins. If he can get the Blue Jackets through that stretch of games victorious, then this discussion becomes a no-brainer. Bobrovsky will add some new hardware to his collection come NHL awards time.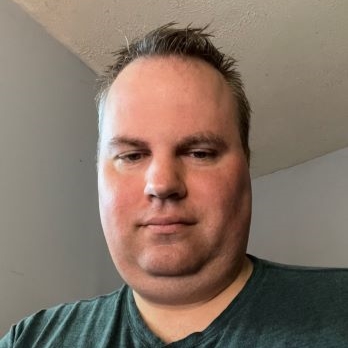 I am a fully credentialed writer who covers the Columbus Blue Jackets, Cleveland Monsters and Erie Otters as well as the Ontario Hockey League and NHL Draft. The 2022-23 season will mark nine seasons with the Hockey Writers. I am also the site's Credentials Manager. Please take note of the updated Twitter handle: @mark_scheig.