Previous Previews: Joe Thornton, Joe Pavelski, Joel Ward, Patrick Marleau, Logan Couture, Tomas Hertl, Chris Tierney
As we continue through our analysis of the San Jose Sharks' bottom-six forward group, we shall take a look at winger Matt Nieto. Nieto is a California native that will begin playing his third season with the club come October. He will surely be hoping to bounce back from his less-than-impressive campaign last year.
Previous Performance
2014-15 Player Card Statistics
Games Played: 72
Goals: 10
Assists: 17
Plus/Minus: -12
2014-15 Advanced Statistics
Corsi-For: 52.5%
Goals-For: 40.7%
PDO: 97.1
Season Summary
Nieto suffered the infamous sophomore slump in 2015 as he saw many of his goal-related numbers plummet. Although he was able to improve on his point production from last season, he registered a horrific minus-12 rating and a 40.7% goals-for percentage. As a comparison, he earned a minus-4 rating and a 46.3% goals-for percentage just a year ago. Not stellar, but not atrocious either.
As many Sharks writers have mentioned, Nieto's down year can be heavily attributed to bad luck. He was one of the best possession players in the league for a good portion of the year but also held an unlucky 97.1 PDO. If you're not getting bounces, then your statistics are not going to be pretty.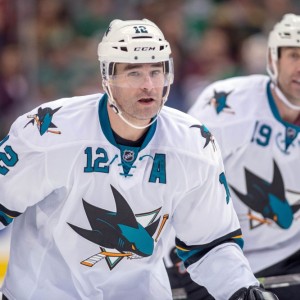 For those who aren't familiar: PDO essentially tracks luck by adding a player's shooting percentage with a goaltender's save percentage while he is on the ice. A PDO of 100 is average, 102+ is lucky, and 98- is unlucky.
While the low PDO explains part of his snakebitten season, his struggling teammates can account for part of it as well. The young winger spent a notable amount of time playing alongside Patrick Marleau. The Canadian veteran struggled mightily last year and failed to reach the 20-goal mark for the first time since 2008. Because this star player showed difficulty producing, Nieto had a harder time racking up points (especially assists) while the two were skating together.
Projected Performance
2015-16 Projected Statistics
Games Played: 75+
Goals: 14
Assists: 20
Points: 34
Plus/Minus: +2
2015-16 Projected Advance Statistics
Corsi-For: 53.0%
Goals-For: 52.0%
PDO: 99.7
Prediction Reasoning
There's no way Nieto has two, snakebitten seasons in a row, right? Since his sub par year last season can almost be exclusively credited to bad luck, it is easy to see how he could have a bounce back campaign in 2016. If regression to the mean means anything, his production should increase in both points and possession.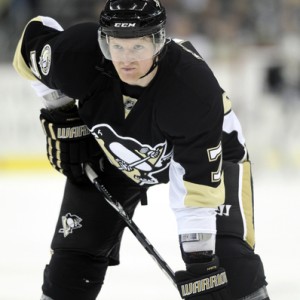 One non-luck related reason for having high hopes is because he has better teammates surrounding him, including the improved defensive group, that will help assist his plus/minus and his goals-for percentage. This alone could give him his best season to date.
His unrivaled speed will also play a large role in his production. Winning races to loose pucks and breaking away from defenders will help him increase his point totals while also improving his underlying statistics. Once he has the puck, he is gone.
So long as bounces go his way, Nieto will be a serious threat whether he plays on the second line or the third line. He is a critical part of the team, and his success will surely play a role in determining San Jose's chances at winning the Stanley Cup.
Drew Weber is a columnist for the San Jose Sharks at The Hockey Writers. He previously wrote articles and appeared on podcasts for Teal Town USA (formerly Pucknology) and contributed briefly to Fear the Fin. You can follow him on Twitter at @puck_over_glass.