From heir apparent to now firmly on the throne, Igor Shesterkin's latest performance cemented the 25-year old as the New York Rangers' number one netminder. The Russian-born goaltender played brilliantly, stopping 31 Washington Capitals' shots in a 4-2 win at Madison Square Garden. That is three straight victories for Shesterkin, who was called upon early and often, stopping Alexander Ovechkin from in-tight just 50 seconds into the first period.
We saw the streakiness of Shesterkin last season, who went 10-2-0 in his first 12 career starts, including a run of seven-straight victories that helped push the Rangers to the brink of the playoff picture. He seems poised to repeat that trend so far in 2020-21, going 3-0-0 after losing his first three starts of the young season.
This run could not have come at a better time for the Blueshirts, a team that seemed to be in disarray after a 1-4-1 start to the new campaign. But now the Rangers sit at NHL .500 (4-4-2), going 3-0-1 in their last four games, handing the Capitals just their second regulation loss of the season. Heck, the Capitals hadn't trailed after two periods in their first 10 games, but the rejuvenated Rangers put this veteran group's backs up against the wall on Thursday night.
Strome & Bitetto Lead the Way
Ryan Strome netted two goals, the first of which came just 1:41 into the opening frame, as he tipped home a point shot from Adam Fox for his third of the season. Panarin would pick up the secondary assist on the play – his first of three on the night – improving his point total to an impressive 15 points in the team's first 10 games.
Outside of Shesterkin's phenomenal play, the story of the game had to be when Long Island native Anthony Bitetto weaved in and out of the Capitals defense for a highlight-reel goal (from 'Anthony Bitetto describes first goal as a Ranger was 'magical'', NY Post – 2/5/21).
Not only was the goal Bitetto's first as a Ranger, but his first since the 2017-18 season with the Nashville Predators (He clarified in the post-game press conference that the previous three times he scored the goal was disallowed). Finding his way into the lineup due to Tony DeAngelo being waived and an injury to Jack Johnson, Bitetto has run with his opportunity, playing reliable minutes in his first two games.
Although the Rangers will be content with defensive stability from the 30-year old, that flash of offensive ability will surely satisfy coaches David Quinn and Jacques Martin, who were visibly happy behind the bench after Bitetto's goal. Making the staff even happier was Kaapo Kakko's great defensive play and passed to Strome, who would finish off a give-and-go with Panarin. Kakko picked up a well-deserved assist in his first game back since being placed on the NHL's COVID-19 list, finishing with 14:13 TOI.
Pavel Buchnevich would seal the victory, depositing his third of the season into an empty net after a beautifully unselfish pass from Mika Zibanejad. Zibanejad has struggled to find the back of the net so far this season but opted to feed Buchnevich for the empty-netter, earning the sincerest gratitude from the Russian-winger.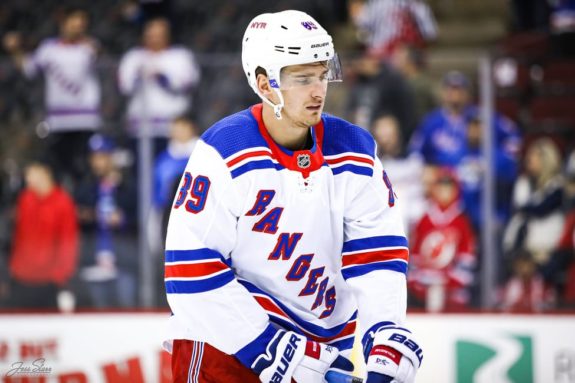 Ovechkin and Carl Hagelin scored one for Washington, with the veteran winger taking seven shots to get one by Rangers' goalie Shesterkin finally.
Tough Decisions Ahead For Quinn
With the New Jersey Devils' recent COVID outbreak, the Rangers next scheduled game is not until Monday against the Islanders, giving them three days to rest in preparation for the 'Battle of New York.' The ample time off means that Quinn would be wise to start a rested Shesterkin yet again, looking for continued success from the scorching-hot goaltender. In Shesterkin's last three starts, the Rangers have yet to yield more than two goals, matching the man's intensity between the pipes.
His aforementioned save on Ovechkin allowed the Rangers to ease into the game, leading to the opening tally. It was not long before Shesterkin's number was called upon again, this time off of a re-direct from a point shot by Brenden Dillon.
Athleticism is an attribute that Shesterkin possesses in heaps and bounds, but his ability to remain compact and in position despite all his movement is astounding. You rarely see the young goaltender out of position on a shot or unprepared for a scoring chance. When he gets beaten, his athletic ability allows him to recover miraculously more often than not.
Despite his struggles in the early portion of the season, Shesterkin still owns a 1.78 goals saved above average (GSAA) and a high-danger save percentage (HDSV%) of .809. He has rebounded from a lackluster first three starts with a magnificent last three, giving the Rangers the consistency in the net they lacked through their first seven games this season.
There is a chance that we see Quinn call Alexandar Georgiev's number on Monday. In eight career starts against the Islanders, 'Georgie' is 6-2-0, with a minuscule 1.80 goals-against average (GAA) and a whopping .941 save percentage (SV%) with two shutouts. His success against the Islanders is well documented, but Shesterkin's late success has to be making a once easy decision for the bench boss a very difficult one.
Georgiev this season has a 1-2-1 record with a 3.27 GAA and a .886 SV%, and outside of his shutout against the same Islanders in game two this season, he has been rather shaky in goal. There was a time when both netminders were hovering in the sub .900 SV% and low three's GAA, but Shesterkin has righted the ship, paving the way to excellent numbers across the board.
He now owns a .913 SV% and a 2.35 GAA, significantly better numbers than his counterpart in goal. The Rangers have three days off to decide who will be between the pipes on Monday ultimately, but one thing is for certain: Shesterkin is the backbone of this team, and when he goes well, this young group is a dangerous team.
What Lies Ahead
Another edition of the Rangers and Islanders rivalry will be aired on Monday night; a segway to the grueling week to come for the Blueshirts. Two games against the first-place Boston Bruins will follow, testing this young roster's fortitude in ways they have yet to be tested so far. Yes, this Rangers team just beat a perennial contender in the Capitals, proving they have what it takes to win on any given night.
But the true measure of a team's worth is consistency, an attribute that will have to be on display during this difficult three-game stretch. There is an old saying, "If it ain't broke, don't fix it," a mantra the Rangers would be wise to live by. For the first time in 2020-21, they are on a roll, the common denominator being Shesterkin in goal. In what is poised to be the Rangers' most difficult week of the young campaign, their most important piece should be playing, and boy, is he getting hot at the right time.
---
---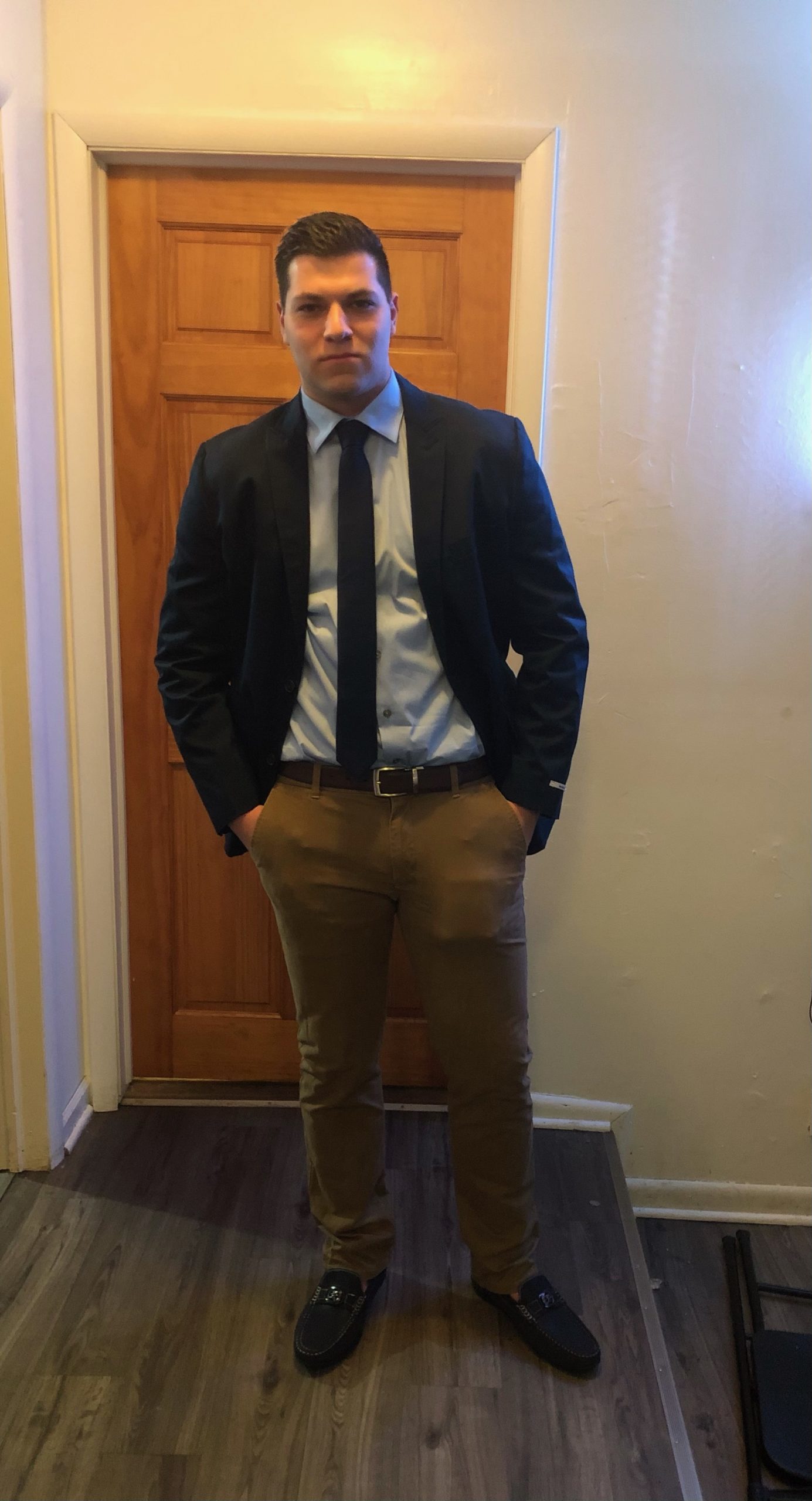 Brendan Azoff is a THW contributor and podcast host dedicated to covering the New York Rangers. His passion for hockey started when he first laced up the skates at three, growing into his love for writing and talking about the greatest sport in the world. His podcast, The Backcheck, breaks down the Rangers, Islanders, and NHL news and can be found on The Hockey Writers Podcast Network and Belly Up Sports. Brendan has been writing about the Rangers and the NHL for over two years, with his content also found on Puck Prose, Blue Line Station, and E2G Sports. If you want to connect with Brendan and stay up-to-date on his posts, follow him on Twitter. He is always available for content ideas and interviews, don't be afraid to ask!