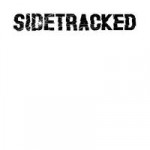 Jonathan Toews flattens a small child
Head shots are a major issue in professional hockey but the issue extends to youth players as well. In fact Hockey Canada has instituted a new rule that outlaws all hits to the head.
That rule may have to be extended to youth hockey camps as well, at least if Jonathan Toews is on the ice. He absolutely labelled a kid at a hockey camp recently, the official statement from the camp is that the kid suffered an upper body injury and is questionable for the afternoon scrimmage.
Ron Jaworski has a slip up on Monday Night Football
Ron Jaworski may have just catapulted a certain word into the realm of common television talk. I for one wouldn't mind because as the clip below demonstrates, it's hilarious.
How about them Cowboys fans
There is an old saying where I come from. Watch out for Cowboys fans that go on the road to watch their team because they might taser you. Obviously some Jets fans didn't heed the warning and they were electrocuted for it.
In the guy's defense, if my team continued to crap their pants and hand games over to the other team, I might start tasering too. While you can't see the taser in this video, the sound gives it away.
Wayne Gretzky has still got skills
Despite the fact he's been retired for more than a decade, Wayne Gretzky still remains "The Great One." Coaching wasn't really his thing but this guy still has skills that will thrill, and panty dropping moves.
He's obviously grown tired of watching the likes of Kyle Singler and David Beckham captivate the world with their trick shot abilities. As he's grown accustomed to doing, he stole the spotlight.
.