With Tuesday's game between the Pittsburgh Penguins and  Edmonton Oilers drawing closer, there's a ton of hype in the form of comparing two of the NHL's top talents: Sidney Crosby and Connor McDavid.

Sidney's Equal?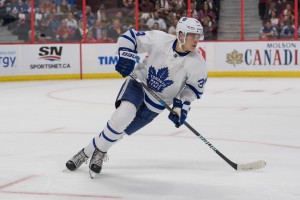 With Crosby missing the first six games of the season, it's only natural to want to find the next NHL superstar and write about them heavily. Surprisingly, the NHL provided well in that regard. Players like McDavid, and even rookie Auston Matthews, took the league by storm while Crosby was recovering from his latest concussion. McDavid even held the league lead in scoring at one point while Crosby hadn't even managed a point. So, in that same light, it's natural to take a player like McDavid and tap him as the latest sensation cut from the cloth of Crosby himself.
In fact, McDavid has been so good this season that Sean McIndoe of Vice Sports, Sportsnet, and Hockey News recently opined in a SI.com roundtable:

He might pass Crosby for consensus best player honors by the end of the season.
That's one heck of an endorsement.
Comparing McDavid and Crosby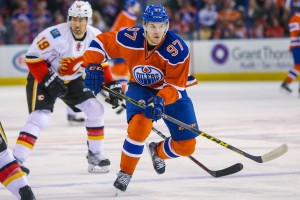 As of this writing, McDavid is only a point out of the league lead with 13 points (currently tied with five others). For a player with only 56 total NHL games to be among the league-leaders in points, even at this early stage of the season is remarkable. Crosby isn't far away with eight points in the five games he's played and this brings me to my next point — while McDavid has the raw numbers right now, he's also played six more games than Crosby.
For his brief career, McDavid is averaging 1.09 points per game — pretty impressive for a 19-year-old. Crosby, on the other hand, is averaging a 1.33 points per game over the course of his career. That mark is considered the best among all active players.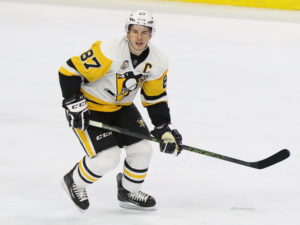 Couple Crosby's point-per-game output with his tenacity, work ethic and his ability to play a complete game and it is my opinion that as of right now, he's the best player in the game. That's not a slight to McDavid. McDavid is a tremendous talent who will very likely overwhelm the league and usurp the title of "best player in the league" from Crosby. Right now, though, Crosby is still the man to beat.
Recalling a few nights ago when Edmonton faced off against Toronto, Leafs winger Nazem Kadri played the "shadow" role where followed McDavid around the ice to effectively mute his presence. Kadri's work was both effective and controversial.
Shadowing the other team's best player is a difficult task, no doubt, but in Kadri's particular case McDavid was practically mugged from the time the puck dropped to the time when Kadri scored the overtime game-winner. The borderline illegality of Kadri's tactics notwithstanding, the top player in the league must rise above it to take back control of the game. No doubt, McDavid learned from that experience and that's a huge difference between him and Crosby. McDavid is still learning — Crosby has already experienced things like this and has developed his own counter-tactics to avoid them.
The Showdown
This coming Tuesday, when the Oilers host the Penguins, the hype will finally come to fruition. Perhaps the best up-and-coming talent in Connor McDavid will line up across from Sidney Crosby and we'll all watch and hope for an energetic and powerful performance from both players and teams. There's no denying the potential for a high-scoring game, just as there's no denying that perhaps one day in the not-so-distant future, we'll be talking about McDavid being the absolute premier talent in the league, holding the title that Crosby had before him. However things shake down on Tuesday and moving into the future, it's an exciting time to be a hockey fan and an even more exciting time to watch true superstars in a league that's bereft of them.