Sidney Crosby is in his 18th season as captain of the Pittsburgh Penguins and is playing some of the best hockey of his career. At 35 years old, he is showing no signs of slowing down anytime soon. This year he has played in 78 games and has scored 31 goals with 57 assists for a total of 88 points. There is no denying his talent, but does he belong in the same conversation as Penguins' great Mario Lemieux?
Goal Scoring 
Lemieux spent 17 seasons in Pittsburgh and played in a total of 915 games. He scored 690 goals and had 1,033 assists over the span of his career. Crosby, who is in his 18th season, has played in a total of 1,186 games and has scored 548 goals with 949 assists. On the surface, it looks like Lemieux is the better player, no questions asked. However, hockey is an ever-changing sport, and scoring goals back in the 1980s when Lemieux started playing was a lot easier than it is now.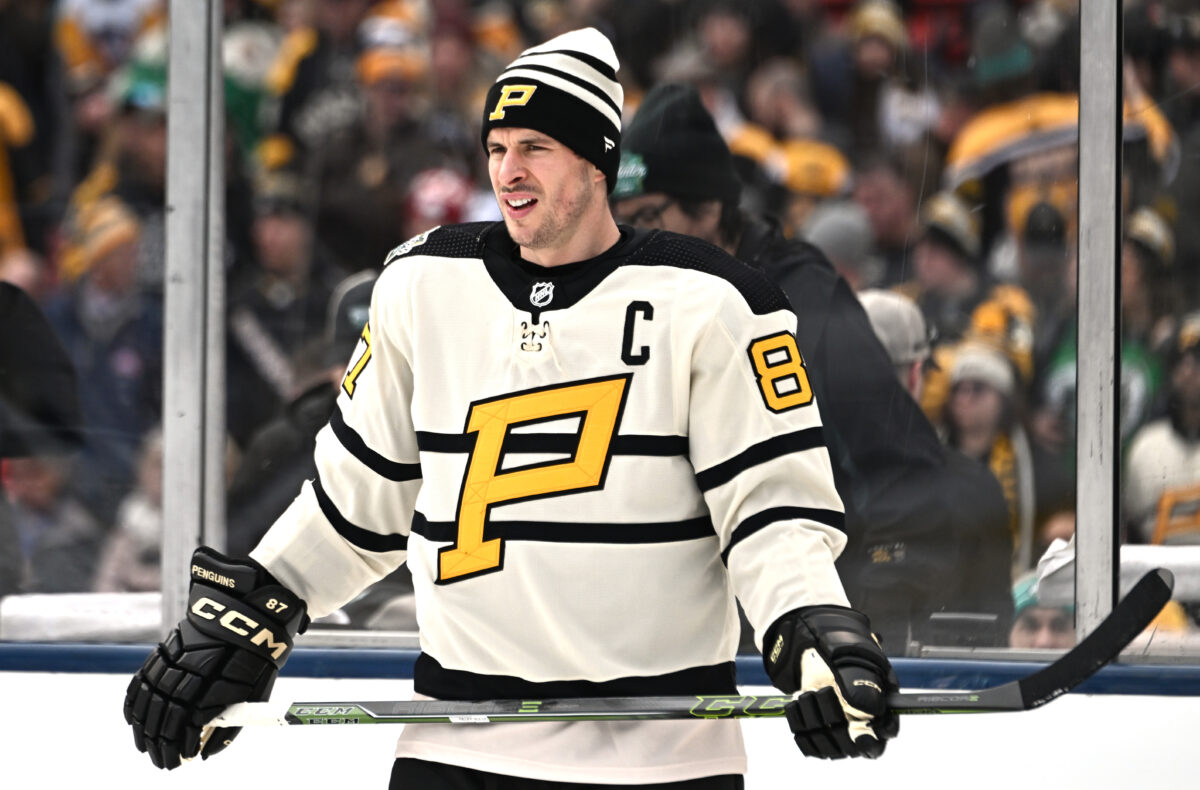 Lemieux led the Penguins to their second straight Stanley Cup during the 1991-92 season. According to HockeyReference.com, during that year, the league average for goals-for and goals-against was 278. During the 2016-17 season, the goals-for and goals-against average was 227. That is 51 more goals that teams would score and allow back then compared to now. The argument could be made that in terms of goal-scoring, Crosby is the better player.
Passing 
Lemieux's ability to make clean, sharp passes put him in a class by himself. He was so good at distracting defenders which always gave his linemates ample scoring opportunities. In 915 games, Lemieux racked up 1,033 assists which put him at 12th in the NHL for career assists.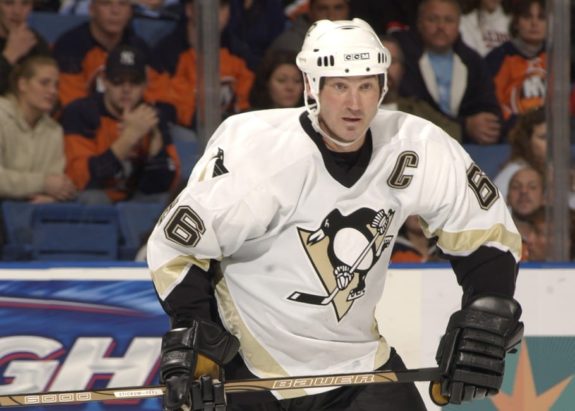 Wayne Gretzky sits at the top of this list with 1,963 assists in 1,487 games. Gordie Howe ranks tenth with 1,049 assists in 1,767 games. Howe only recorded 16 more assists than Lemieux in 852 more games. If Lemieux's career had not been interrupted by injuries and sickness, there is no doubt he would be a lot higher on the list. 
Related: Penguins' Problems Against Red Wings Signs of Larger Issues
---
Latest News & Highlights
---
In Crosby's 1,186 games, he has 949 assists and currently has six seasons with 60 or more assists. His ability to buy time with the puck and find his linemates open right in front of the net is something few players can do as well as he can. He also has a knack for finding the smallest openings to make a pass. He is definitely among the elite passers in the league, however, Lemieux will probably never be replaced as the best all-time assist guy in Pittsburgh. 
All-Time Greats 
On Wednesday, March 22 Crosby scored his 30th goal of the season in the Penguins' 5-2 victory over the Colorado Avalanche. This marked his 11th 30-goal season and ties him and Lemieux for the most in franchise history. He is still competing at a high level and is still adding to his already impressive resume. He has always had a strong work ethic, and his dedication to the team is evident by the way that he plays. 
Lemieux will always be a hero in the city of Pittsburgh. He led the Penguins to their first two championships in 1991 and 1992. If it had not been for injuries and his battle with Hodgkin's lymphoma, his career numbers would have been a lot higher. He easily belongs in the top three of the all-time NHL greats. There is no denying that Crosby is a future Hall of Famer, but there will probably never be another Lemieux.