It's been a full month since the OHL trade deadline has passed and the Windsor Spitfires are finding their stride.
After dealing away key assets, including forwards Aaron Luchuk and Logan Brown, the Spitfires found themselves to be much younger, but also hungry.
While they won't win every game, they've shown certain potential and an improved team chemistry.
As a result, despite the rebuild, the Spitfires sport a respectable 5-6-1 record in Feb. They've had lows, but they've also had some tremendous highs. Three players in particular have stepped up their game to another level.
Here are the Spitfires three stars for Feb:
3. Curtis Douglas
He was part of one of the most emotional trades in recent Spitfires memory and, now, Curtis Douglas has become a fan favourite. The six-foot-eight forward has the ability to take over a game when he wants to.
In 12 games in Feb, Douglas had eight points and was a force in most games. He even had a three-point period against the Flint Firebirds:
While his production was solid, his leadership on the ice was even better. If there's an issue, players know that their larger-than-life teammate will be there to take the big brother role. Fans seem to get a kick out of it, too.
Douglas' overall play this month has shown that he's one to watch over the next couple of seasons. He has earned the third star for Feb.
2. Cody Morgan
After his big trade from the Kingston Frontenacs, it took 16-year-old forward Cody Morgan a bit of time to adjust to both the Windsor Spitfires and the Western Conference style of play. In his first 11 games with the Spitfires, he had just three points.
Something has clicked in Feb, though, and Morgan's play has become night-and-day.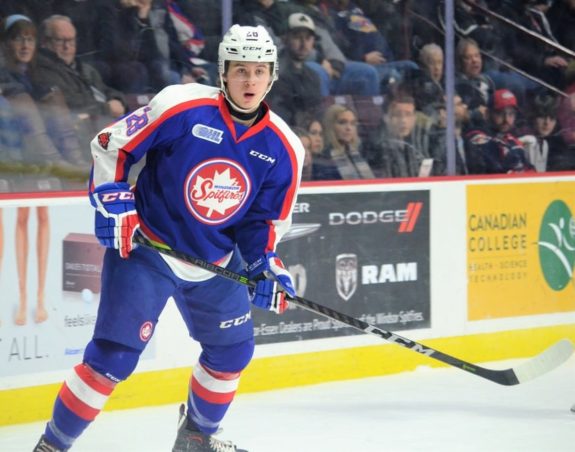 In 12 games, he has four-goals and five-assists for nine-points, and he looks like the highly-touted prospect Spitfires fans have come to expect. Not only is Morgan producing, but his confidence level in the offensive zone seems to have skyrocketed. His creativity shows on every shift and he's gelling with his linemates.
He's still very young but this is a good sign. Morgan's play has been what the Spitfires have needed down the stretch and he has earned the second star for Feb.
1. Michael DiPietro
Let's be realistic – as Michael DiPietro has gone this season, so have the Spitfires.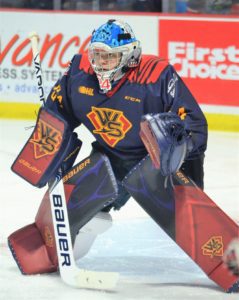 DiPietro started the month a bit shaky with at least four-goals-against in three-straight games. This was completely uncharacteristic of him. Since then, though, he's been lights-out.
In seven games since that stretch, DiPietro has gone 5-1-1 with a goals-against-average of 1.81 and save percentage of .928. That stretch includes two shutouts, bringing his total to six for the season and 14 for his career (team record).
He still leads the OHL in shutouts this season and is in the top five in save percentage and GAA.
While DiPietro had a slow start to the month, he's more than made up for it and has shown that the Spitfires are in very good hands down the stretch. When this team needs a momentum change, DiPietro has been the guy to provide it.
He has earned the first star for Feb.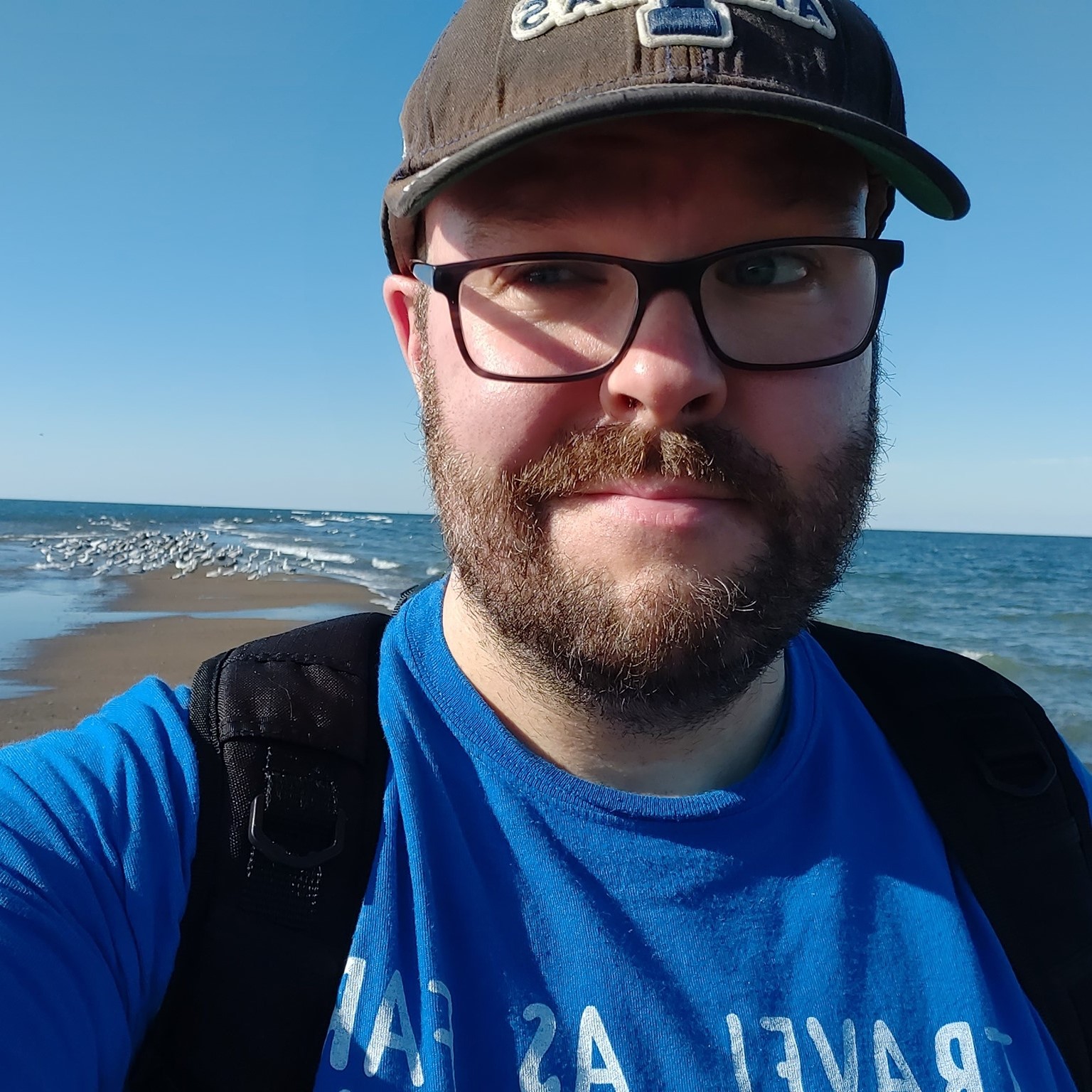 A nearly life-long resident of Windsor, ON, I graduated from St. Clair College (Journalism) and University of Windsor (Communications) and have attended Windsor Spitfires' (and OHL) games for 30-years. My areas include multimedia journalism and photography.