The Windsor Spitfires continued to look towards the future on Sunday afternoon as general manager Warren Rychel swung another deal. This time, two veterans are heading up the 401.
Following the Spitfires' 4-3 overtime win in Ottawa against the 67s, Rychel completed a multi-player deal with the Kitchener Rangers. The Spitfires sent forward Logan Brown and defenceman Austin McEneny to the Rangers in exchange for defenceman Grayson Ladd, Saginaw's second-and-third-round picks in 2018, Kingston's second-round pick in 2019 and Kitchener's fifth-round pick in 2019.
TRADE NEWS: @21LBrown and @mceneny27 have been traded to the @OHLRangers in a deal that returns Chatham area native Grayson Ladd and a package of high draft picks.

READ MORE: https://t.co/bhM50TBKK9 pic.twitter.com/FzqetJCVRH

— Windsor Spitfires (@SpitsHockey) January 7, 2018
The deal comes just days after Rychel sent forward Gabriel Vilardi and defenceman Sean Day to Kingston in a package deal that saw 16-year-old Cody Morgan and picks come back to the Spitfires. It's also a deal that has been speculated for days but couldn't be completed until Brown returned from the 2018 World Junior Hockey Championships.
It's the third deal Rychel has done in the rebuild — captain Aaron Luchuk to Barrie in early Dec was the first.
Spitfires Get Their Ladd
It's been no secret that Rychel has focused on creating a defence that's together for a few years. This deal helps that.
The main piece of the deal is the young defenceman. Ladd, 16, is 6-foot-1, 162 pounds and comes out of Kent Bridge, ON. In 2016-17, he played 26 games for Chatham-Kent Cyclones with nine-points and 22 penalty minutes (PIM).  The Rangers selected him 13th overall in the 2017 OHL Draft. This season for the Rangers, he had one assist in 22 games.
Rychel told windsorspitfires.com that Ladd is going to be a special player.
"Being from the Chatham area, Grayson is a kid we've seen a lot over the last couple years. He's got so many tools to work with."
Ladd joins rookies Louka Henault and Nathan Staios as 16-year-olds on defence. The Spitfires also have 17-year-olds Connor Corcoran and Lev Starikov, giving them one of the younger defensive groups in the OHL.
While Ladd is the key to the deal, the draft picks will prove vital. During the Spitfires' run to the 2017 Memorial Cup, they traded away plenty of draft picks. As a result, they were without second-or-third round picks through 2023. The Luchuk and Vilardi deals brought back distant picks. This deal, though, helps with the immediate picks.
Rychel now has selections in the first three rounds of the 2018 draft, all of which will be large parts of the rebuild.
Rangers Making Push for Regina
After seeing the Sault Ste. Marie Greyhounds acquire two top-end players this weekend, the Rangers needed to make this move.
Brown, an Ottawa Senators' prospect, is a 6-foot-5 and 215 pound offensive center. While he had injury problems in 2016-17, he still managed 40-points in 35 games for the Spitfires. The 19-year-old seemed to be turning a corner this season with 24-points in 15 games since returning from the Sens and was named to Team USA for the World Juniors.
McEneny came to the Spitfires during their 2016 camp as a free agent from Quebec. In 60 games in 2016-17, he had one-goal and 18-points. He added another 20-points in 35 games this season in an elevated role.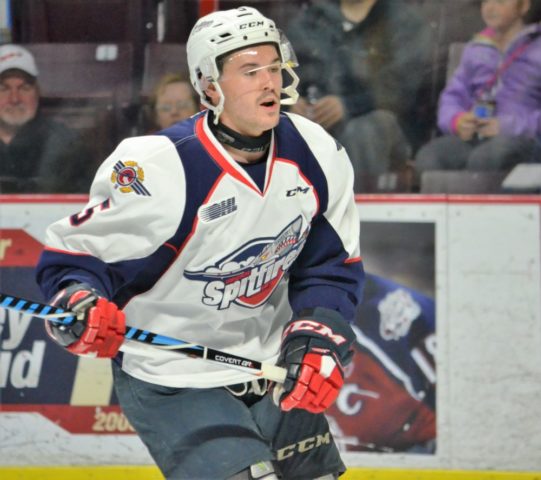 The 5-foot11 170 pound Waterdown, ON native plays a two-way game. Smooth on his skates, he makes a crisp first pass, uses his speed to his advantage and isn't afraid to play bigger than his size.
Rangers' general manager Mike McKenzie told kitchenerrangers.com that they couldn't pass it up.
"It is heartbreaking to see Grayson go and we wish him all the best in Windsor," said general manager Mike McKenzie. "He is going to develop into a great player in this league and will be missed in Kitchener on and off the ice."
"But the chance to bring in a pair of quality young men like Logan and Austin was an opportunity that we couldn't pass up," he continued. "We are excited to welcome them both to the Kitchener Rangers and think they will each be invaluable additions to our Club."
McEneny and Brown join former Spitfires' defenceman Logan Stanley as they try to capture a second-straight Memorial Cup. This year, the Memorial Cup celebrates its 100th anniversary and will be held in Regina, SK.
Rychel's Rebuild As Planned
Before the trade deadline season started, there were six players that the Spitfires could have dealt in order to maximize the value of the rebuild. Five of them (Day, Luchuk, Vilardi, Brown, McEneny) are now gone. The only one that remains is veteran goaltender Michael DiPietro. Whether he gets dealt or not remains to be seen.
It hasn't been an easy process for Rychel or for the team and its fans. Rychel told windsorspitfires.com that this deal was a tough one.
"Once again, this is a hard deal to make," Rychel said. "But there's no sense in doing this (rebuilding) unless you go the whole way."
Unfortunately, that means dealing away players that mean a lot to the community. It's part of the business, though. During this rebuild, Rychel has done wonders so far by getting both youth and the missing draft picks. He still has a few days to work his magic.
The trade deadline is set for Jan. 9 at noon for overage players and Jan. 10 at noon for everyone else.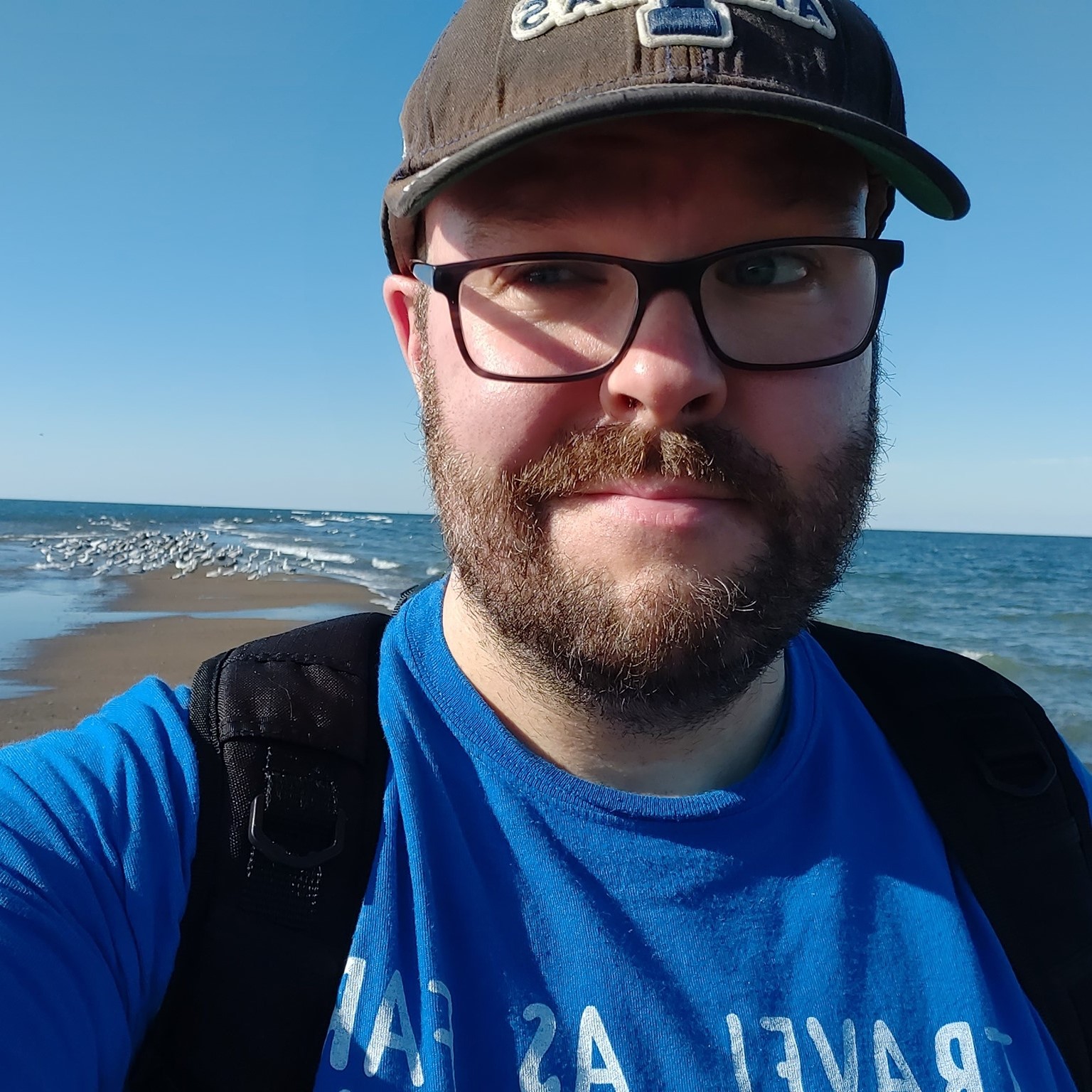 A nearly life-long resident of Windsor, ON, I graduated from St. Clair College (Journalism) and University of Windsor (Communications) and have attended Windsor Spitfires' (and OHL) games for 30-years. My areas include multimedia journalism and photography.