It's official, folks: summer has arrived. Those long, grueling days where AHL signings trickle in about once a day seem as though they are here to stay. What is a die-hard hockey fan to do when the talk of the land is baseball and NFL training camp?
You can still focus on hockey if you have the proper resources. Especially in today's world, it's important to stay connected for up-to-the-minute information and speculation. This is an important summer for the St. Louis Blues, so make sure to stay up-to-date with the following sources.
St. Louis Post-Dispatch
The long-time leader in St. Louis print media, the St. Louis Post-Dispatch is still well connected within the Blues' organization. The Blues page is always a good read before and after games, as well as a fantastic spot to find analysis an hour or so after a trade or signing. Beat writer Jeremy Rutherford is the most-trusted source for Blues news.
St. Louis Blues
Your obvious choice for information would be the Blues' main website. Not only do you have easy access to the roster, schedule and stats, but a comprehensive blog that is put together by the director of digital media, Chris Pinkert. This includes in-depth game previews, player interviews and injury updates.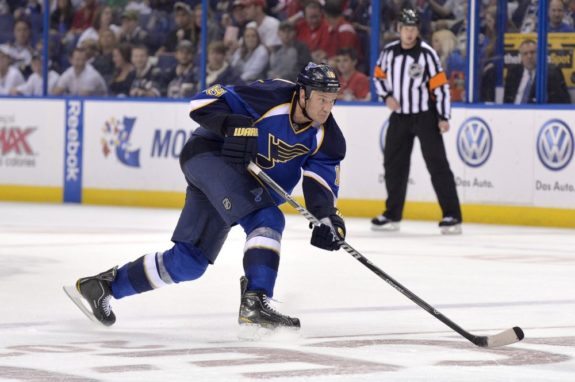 Fox Sports Midwest
The home of Blues television broadcasts, Fox Sports Midwest provides the best coverage of the team from the mainstream media. All year long you can check out its Blues page for timely articles and team news. Rinkside reporter Andy Strickland writes a semi-regular blog that appears on the home page.
Broadcasters
Won't be shocked to see Chris Butler make opening night roster…#stlblues will keep best Dmen regardless of contract

— Andy Strickland (@andystrickland) July 16, 2014
KMOX 1120
The main Blues radio provider has a sports page that is constantly updated with St. Louis-based news. Broadcasters Chris Kerber and Kelly Chase have very active Twitter accounts that are happy to communicate with their large audience.
Broadcasters
Character matters- 1st thing on @PaulyWalnuts26 twitter bio? "Brother of Yan Stastny". Family 1st! Welcome Home to St. Louis Paul #stlblues — Chris Kerber (@chriskerber) July 1, 2014
St. Louis Game Time
This member of SB Nation provides its readers with off-the-wall and zany posts from time to time, as the blog is written by diehard and intelligent Blues fans. For the most part, STLGT has become a staple in game-day reading with its humorous, yet insightful, blog posts.
Writers
Neal to the Preds. The Predators have offense now. Is that allowed?

— Laura (@hildymac) June 28, 2014
Frozen Notes

Created by writer David Rogers, Frozen Notes always has the latest news and analysis about the Blues. The site was a finalist for "Best Sports Blogs in St. Louis" by the Riverfront Times in 2010.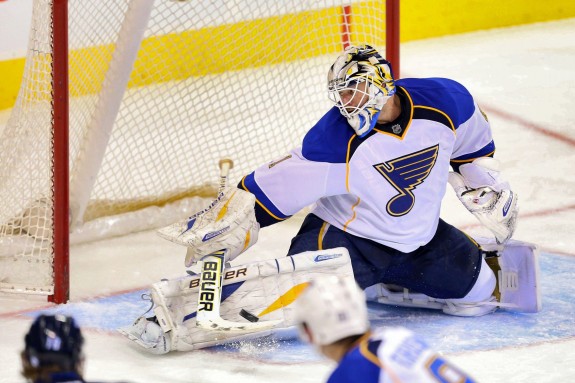 The Blues on Hockeybuzz
HB has faced its fair share of writers, including Andy Strickland and Jeff Quirin, but it seems to have settled on former Central Hockey League writer Randall Ritchey. He has provided Blues fans with commentary on multiple websites over the years, but it seems that HockeyBuzz is his perfect fit.
Hey Lebron, @PaulyWalnuts26 retuned home first. — Randall Ritchey (@Blues_Buzz) July 11, 2014
The Hockey Writers
At The Hockey Writers, we focus on the commentary and analysis of the game and not just game recaps or breaking news. Fellow writer Mike Poepping and I have controlled the Blues page for some time and don't plan to stop bringing you astute posts.
2013-14 stats: Sobotka- 61.9 FO percentage; Stastny- 54.1%; Ott- 53.9%. Backes- 51.7%. I think we'll be fine, #stlblues fans. Cool it.

— Jeff Ponder (@jponder94) July 11, 2014
Podcasts and Web Shows
Beyond Checkerdome
An offset from St. Louis Game Time, Beyond Checkerdome provides interesting and comedic commentary on Blues happenings, hosted by Tyler and Tim of STLGT.
Blues Hockey Podcast
Hosted by Jason Martine and Chris Frank, the Blues Hockey Podcast is a semi-regular show that breaks down games and any news tidbits.
KSDK Blues Face Off Show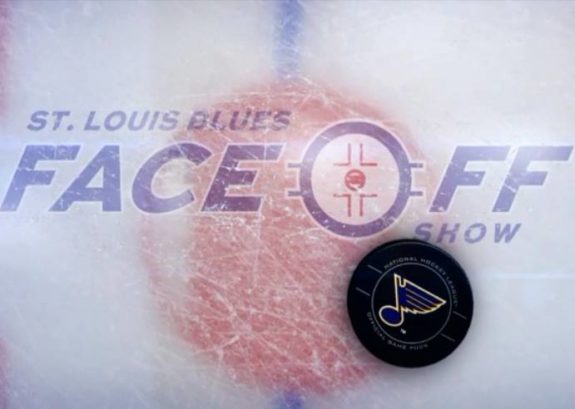 Using the hashtag #faceoffshow on Twitter or Facebook, fans can interact with this webcast that is recorded in-studio at KSDK News Channel 5 in St. Louis. This is hosted by THW writers Jeff Ponder and Mike Poepping.
Chicago Wolves
The two-time Calder Cup champions are the AHL affiliate for the Blues. The two franchises reached an agreement in 2013 and next season (2014-15) will mark their second campaign working together. The Wolves have housed such talent as Troy Murray and Chris Chelios in the past and saw Blues property Jake Allen, Ty Rattie and Dmitrij Jaskin suit up last season.