In the absence of Ben Bishop, the Dallas Stars have had to make a few adjustments goaltending-wise. We first saw these adjustments made in the 2019-20 postseason. When Bishop had to step down from the starting role due to injury, Anton Khudobin moved into that spot with Jake Oettinger as his backup. The adjustments worked well for the team as Khudobin (along with the help of Oettinger at times) helped lead the team to the Stanley Cup Final.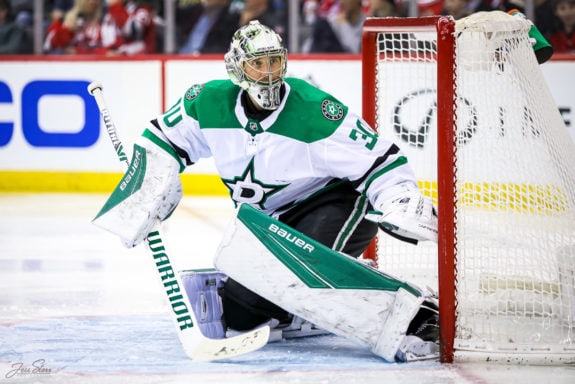 In the early goings of the 2020-21 season, the goaltending has remained the same. So far, it's worked well. Khudobin has been great, give or take a few games. Oettinger has also done extremely well given the fact this is his first regular-season NHL opportunity.
Far From Perfect, But Sufficient Given Circumstances
While the Stars' goaltending hasn't been perfect, given the circumstances, there's not much to complain about. Without Bishop, Khudobin and Oettinger have had to step up. The first time we saw the goaltending pair was in the playoffs when Khudobin started every game and Oettinger was used minimally. Having that time for Khudobin to get experience in the starting role has definitely been helpful for the Stars goaltending.
Through six appearances this season, Khudobin has a goals-against-average of 2.51 with 14 goals allowed on 153 shots. Jake Oettinger has recorded a 2.42 GAA with six goals allowed on 59 shots through three appearances.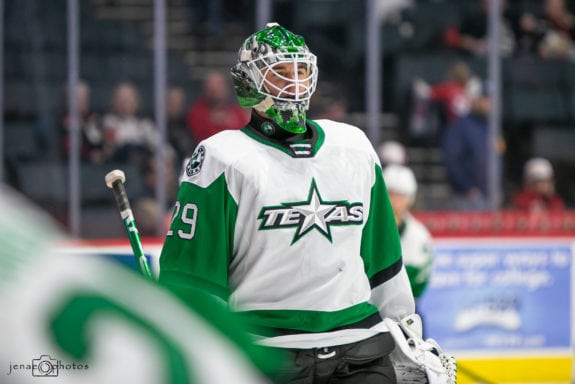 Oettinger's play has been specifically impressive. The 22-year-old, previous to this season, had never started an NHL game (postseason or regular season). Now through the two games, he's started, he's recorded two wins. Before this season he had very little NHL experience only appearing in two post-season games, so having that success even in just two games is impressive given the small amount of NHL experience he has.
Stars' Defensive and Offensive Performance Helps Take Pressure off the Goalies
However, having a GAA over 2.00 isn't ideal for either Khudobin or Oettinger. A GAA of 1.00 to 1.70 would be ideal for the goaltenders but with the way the Stars offense is playing, it takes the pressure off of the goaltenders to be perfect. The Stars are averaging 3.8 goals per game and because of it, the goaltenders haven't had to worry about any shortage of offense at the other end of the ice.
The defense has also played a role in taking the pressure off the goaltenders. The defensive side of Dallas' play has been great as they continue to block shots and pressure forwards in their zone. Over the first eight games the Stars have played, they've recorded 108 blocks which average to about 13 per game.
If it weren't for the offensive and defensive performance Khudobin and Oettinger would both need to clean up their games a good amount.
Khudobin Scratched for Sunday's Game
Saturday afternoon, Khudobin was scratched for Sunday's game against the Chicago Blackhawks due to disciplinary reasons. It wasn't explicitly announced what Khudobin did as it was said the Stars are going to deal with the issue internally.
This is coming after Khudobin had an off night Thursday which he mentioned after the game, "It wasn't my night. That's how I feel. I feel pretty good physically, mentally, but there's something that wasn't comfortable."

Oettinger will get the start Sunday with Landon Bow as his backup. There's no definite timeline to when Khudobin will be back in the lineup as head coach Rick Bowness said they'll deal with it a day at a time.
Overall Performance
The Stars' current goaltending situation isn't perfect but it's holding up. Both goaltenders are doing their job well enough but there are definitely areas for improvement to overall clean up their play a bit. The current situation with Khudobin isn't ideal either but hopefully, it isn't too serious and can be something that the team resolves quite quickly as he isn't a player who is known to have disciplinary issues.
Related: Stars Look for Winning Recipe on Upcoming 8-Game Homestand
The team has an eight-game homestand coming up so they need to focus on taking advantage of that and moving on from their past road trip.
---
---