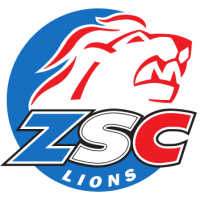 The NLA playoffs in Switzerland usually provide some surprises and 2011/2012 has been no different. The ZSC Lions, who finished 7th overall in the regular season with 27 wins and 23 losses in 50 games, have swept not only last years' NLA champion HC Davos but also this years' regular season champion EV Zug, remaining undefeated on their road to the final.
The Zurich team not only won 8 games straight but also dominated both rounds, with only 4 out of the 8 games decided by one goal and three games ending with ZSC winning by 4 goals or more. Three Zurich players have accumulated 9 points through the first two rounds of the playoffs, former Pittsburgh 7th round selection Patrick Bartschi netting 8 goals and 1 assist, last years' Stanley Cup final player Jeff Tambellini with 3 goals and 6 assists as well as NLA veteran Thibaut Monnet with 3 goals and 6 assists.
The goaltending of the ZSC number one and former Ottawa 67, Lukas Flueler has been impressive, the 23-year-old making some amazing saves to keep the Lions on course to the final. There were many NHL scouts present during the EV Zug – ZSC Lions playoff series, with Flueler and Zug forward Damien Brunner among the players analysed for possible moves to North America.
Playoff Round 1:
Mar 1: Hc Davos 2 – ZSC Lions 4
Mar 3: ZSC Lions 6 – HC Davos 1
Mar 6: HC Davos 1 – ZSC Lions 2
Mar 8: ZSC Lions 1 – HC Davos 0
Playoff Round 2:
Mar 17: EV Zug 1 – ZSC Lions 7
Mar 20: ZSC Lions 2 – EV Zug 1
Mar 22: EV Zug 2 – ZSC Lions 3 (OT)
Mar 24: ZSC Lions 5 – EV Zug 1
The opponent for ZSC in the playoff final is yet to be decided with SC Bern currently leading HC Fribourg 3 – 1 in their best-of-seven series.  The team from the Swiss capital looked all set to sweep Fribourg, leading the series 3 – 0 and taking game four to a penalty shoot-out but they could not convert and Fribourg kept the series alive for at least one more game.
On their way to the 2nd round of playoffs, Bern who finished 4th in the regular season, surprisingly won their series against last years' playoff finalists Kloten Flyers by 4 games to 1. SC Bern, who regularly play in front of over 15,000 fans in the PostFinance Arena, has been given a boost in scoring by former Nashville Predator, J-P Dumont who has registered 4 goals and 6 assists in 9 playoff games played.
HC Fribourg have been another surprise team of 2011/2012, leading the NLA for the early rounds and finishing the regular season in a very respectable 3rd place. Chicago Blackhawks goaltender Cristobal Huet has led the Fribourg team from the crease with some great performances (as shown in the video below), helping the small-town team defeat HC Lugano by 4 games to 2 in round one.
Coming back from 3-1 down against Bern will be no easy task for Fribourg and the odds will be high in Bern's favor for the remainder of the series, with most fans expecting to see an exciting ZSC Lions vs SC Bern playoff final series.