Plenty was at stake for the Edmonton Oilers as they prepared to take on the Vegas Golden Knights, a team that they entered the day trailing by six points for first place in the Pacific Division. Not only would a regulation win have put them just four points shy of their opponent but also just two behind the Los Angeles Kings while also extending their win streak to six. Unfortunately, it wasn't meant to be, as they fell by a 4-3 final in overtime in what was a high-intensity game.
Related: Oilers vs. Kings Would Be An Epic Playoff Matchup
The Oilers likely deserved a better fate in this one, as they controlled the play plenty throughout the night. As was evidenced, however, there is a reason the Golden Knights are being viewed as one of the biggest threats in the Western Conference, as they are a highly skilled team that can capitalize on mistakes, which they were able to in this particular outing. With that said, here are the three main takeaways from this one.
Evander Kane Struggling Since Return
Since joining the organization, Oilers fans have quickly grown to love Evander Kane, who has proven to be a top-tier goal scorer when on top of his game. Unfortunately, it seems that some missed time due to a variety of injuries has had an impact, as he simply hasn't been the same player we grew accustomed to a season ago.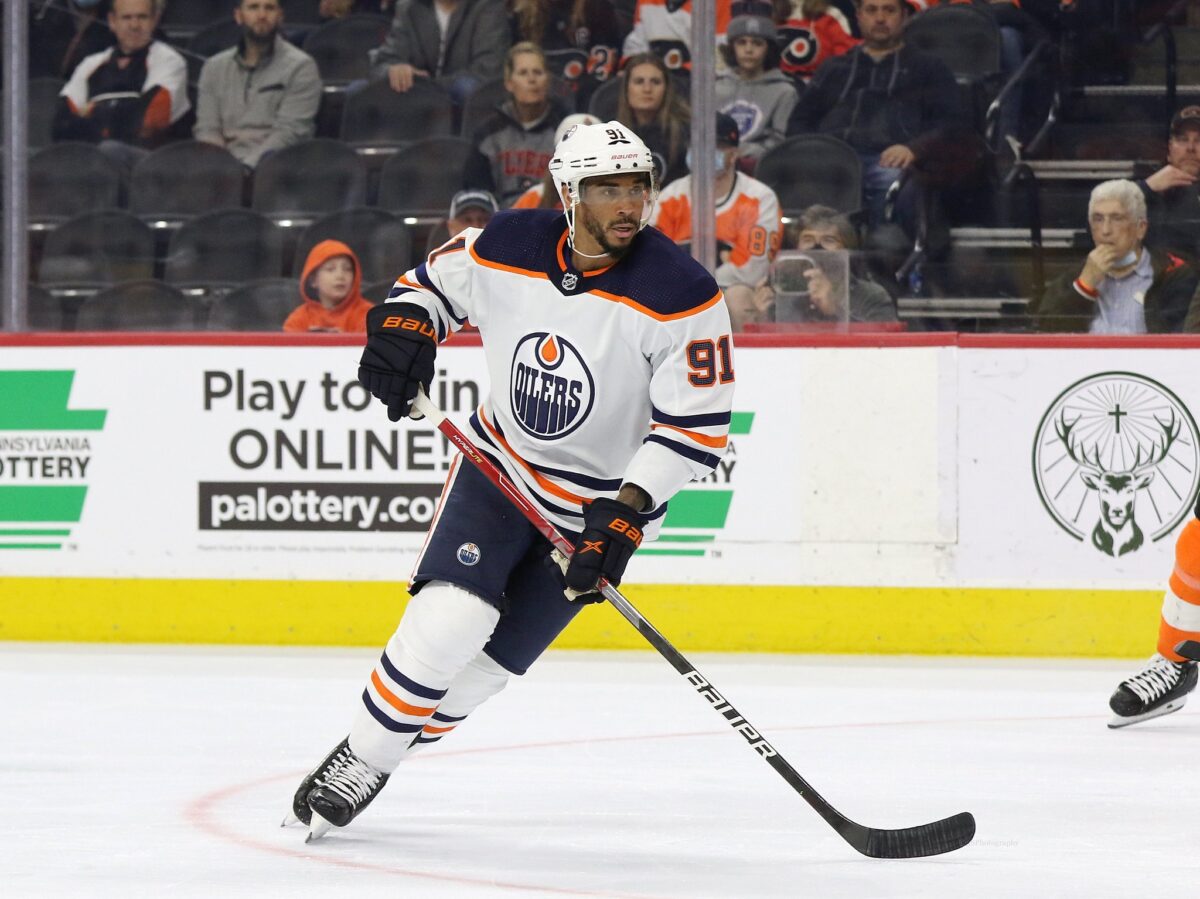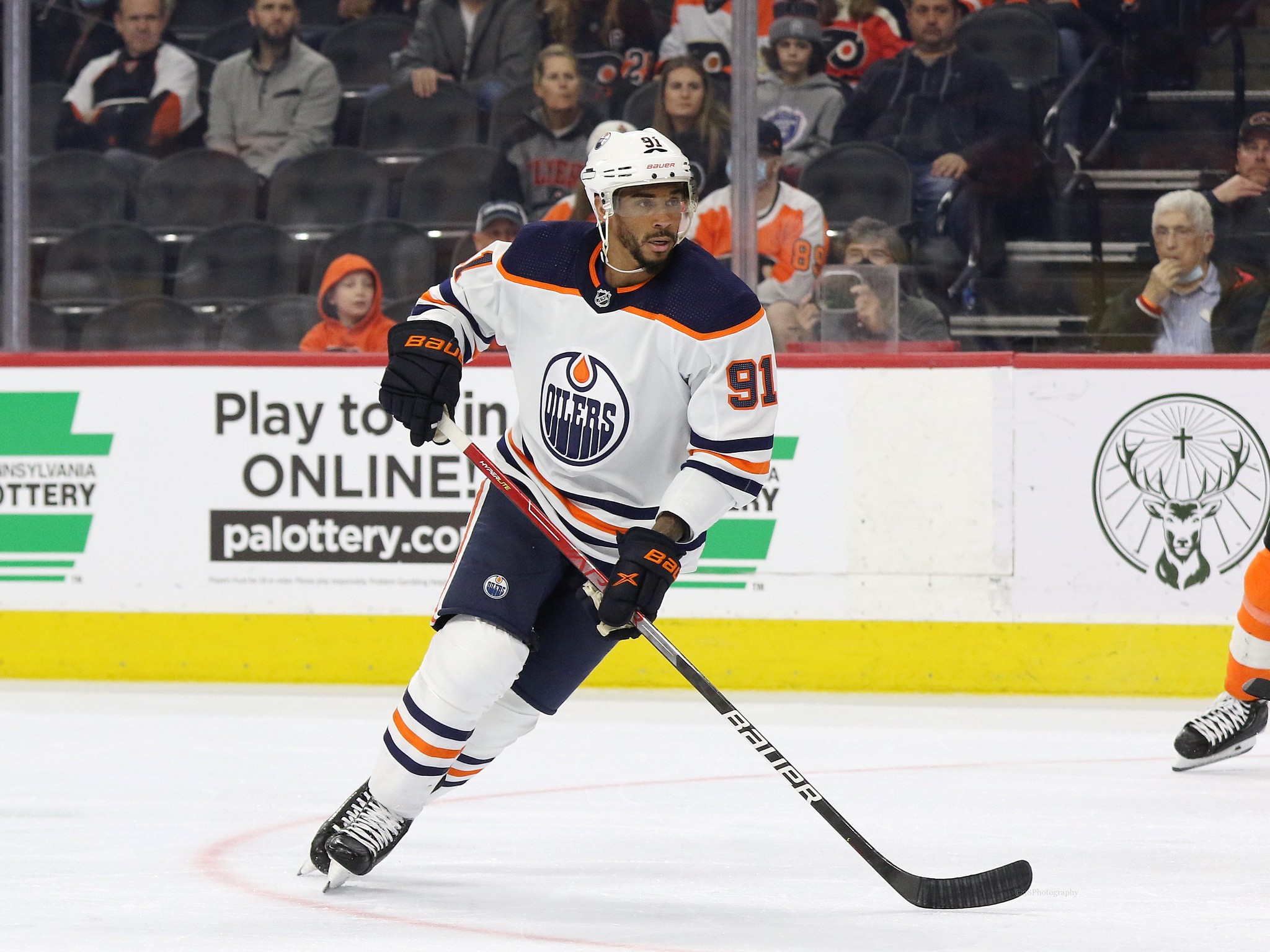 In this particular game, Kane had a number of miscues playing alongside Connor McDavid, often resulting in turnovers going the other way. The most glaring of all came in overtime, where he completely lost his man, Nicolas Roy, in front of the net only to then drift slowly behind the net while the Golden Knights forward had time to fire one on Stuart Skinner, grab his own rebound, and put it home for the game-winner.
---
Latest News & Highlights
---
Since returning from his most recent injury, Kane has been held pointless in five of eight outings. He was able to record a hat trick in a game on March 18 versus the Seattle Kraken, but aside from that game, he has often been a non-factor. It is too early to be concerned, but it's safe to say this is the most he has struggled since joining the Oilers.
Skinner Not at His Best
Given how much Jack Campbell has struggled this season, it feels as though Skinner has been somewhat of a saviour for the Oilers. While he has had a solid rookie campaign, which included a trip to the All-Star Game, it seems as though his slip in play is failing to catch the attention of many.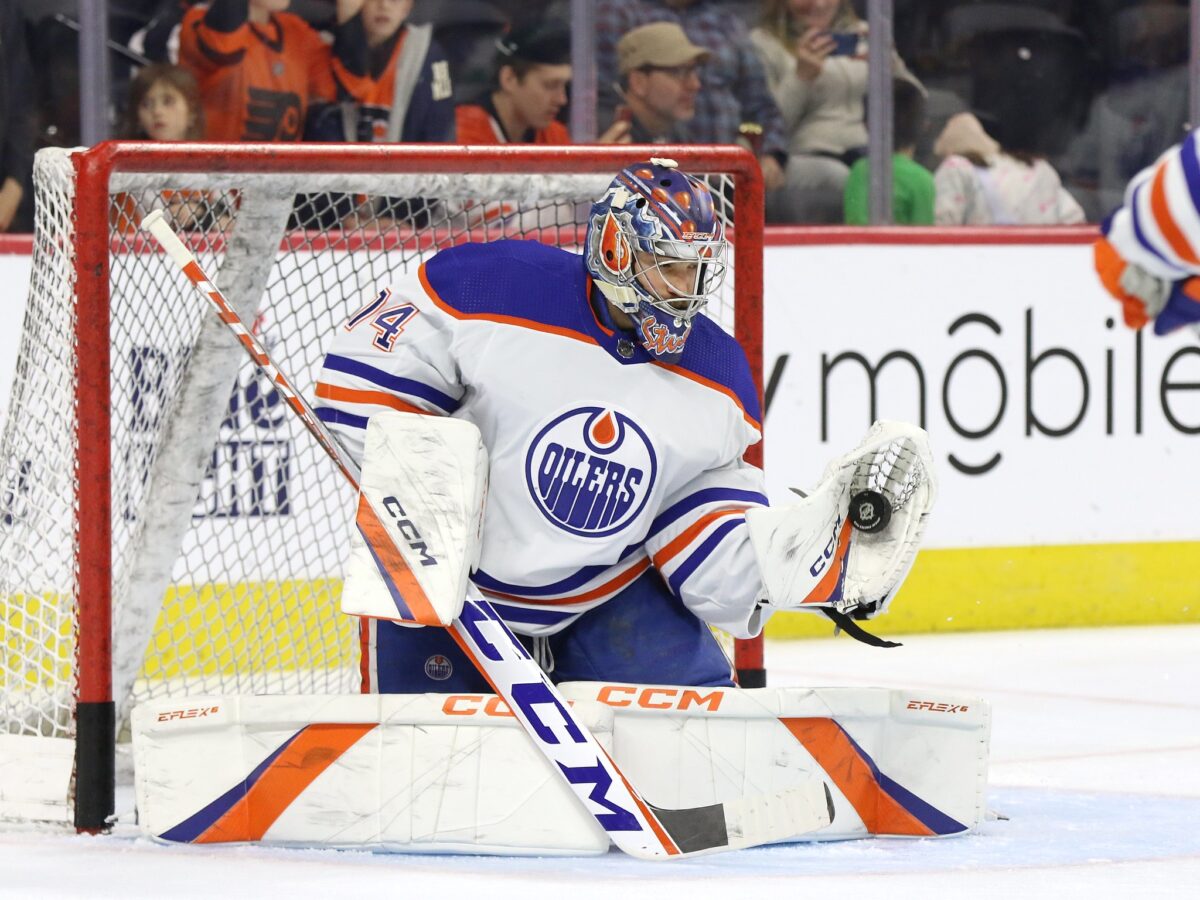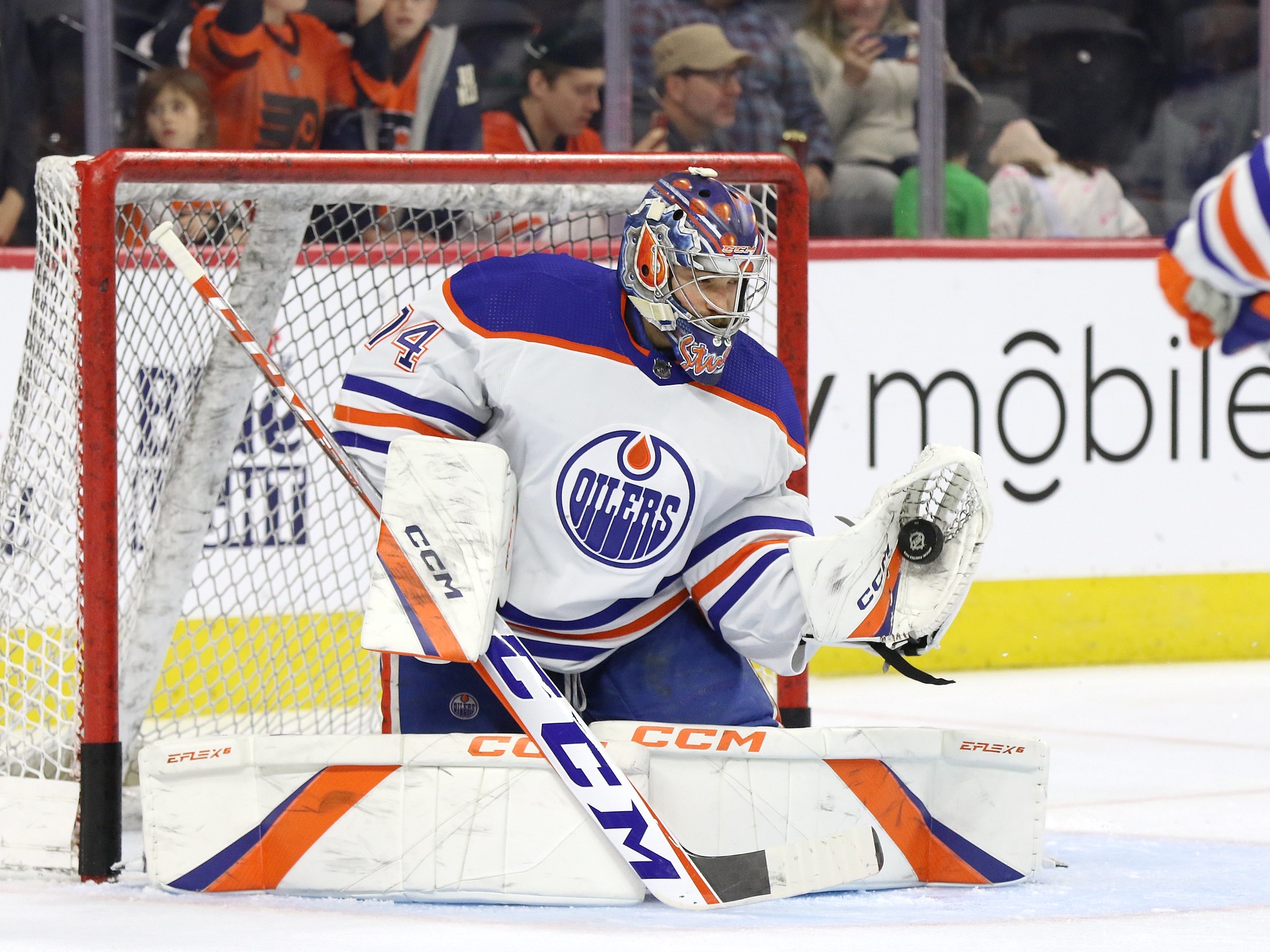 In this one, Skinner likely would agree that he is capable of making saves on both the first and second goals he allowed. By the time the horn sounded, he had allowed four goals on 34 shots for an .882 save percentage (SV%). The sub-900 SV%s haven't been as uncommon as he would like lately, as he has posted a very mediocre 2.94 goals-against average (GAA) along with a .900 SV% in 16 games post-All-Star break. What this may be is a sign of fatigue, although, with the way Campbell has played this season, head coach Jay Woodcroft has no choice but to continue giving Skinner the bulk of the starts.
Playing From Behind Once Again
Once again, the Oilers found themselves off to a slow start in this one, as they gave up a goal to Jack Eichel just over a minute in. Slow starts have continued to be a problem for this group, which is quite concerning since they only have nine games remaining in the regular season to try and fix the issue.
The other problem is that they often tend to play from behind, which was also the case in this one. The Golden Knights took the lead on three different occasions throughout regulation, but the Oilers were able to scratch and claw their way back like we have become so accustomed to seeing. On one hand, you have to admire their resiliency, but this type of play is a recipe for disaster, especially against top-tier teams like the one they faced on Saturday.
Looking Ahead for the Oilers
The Oilers will have Sunday to replenish before beginning a mini two-game road trip, starting off with the Arizona Coyotes, a team they defeated in overtime on home ice this past Wednesday. They will then head to Vegas and look to get revenge over the Golden Knights the very next day before returning to Edmonton to take on the Dallas Stars on Friday followed by the San Jose Sharks on Saturday. Depending on how this week goes, we could have a much clearer picture of what the opening round of the Stanley Cup Playoffs will look like for the Oilers.