Twenty years after Team USA won the 1996 World Cup, they come into the 2016 tournament as one of the teams to challenge favourite Team Canada. If you ask any player from Team USA they won't deny it, they know Canada is the international hockey standard. They understand the challenges that are ahead of them in the tournament.
Canada is the most successful international hockey program and they have proven it by winning the last two Olympic games in Vancouver 2010 and Sochi 2014. They come into the World Cup with the most depth of any team in the tournament and with plenty of NHL and international hockey experience.
In net, they have former NHL MVP Carey Price, a defense group that includes current Norris Trophy winner Drew Doughty and the best player in the world, Sidney Crosby to highlight the forward group.
Despite all of this going for Team Canada, John Tortorella's group believes that their time to win is now and they know they have to eliminate their rivals to do that.
Team Strategy and Composition
Going into the World Cup, Team USA decided to build its team specifically to beat Team Canada. They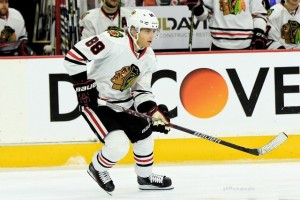 wanted to be more physical and focus on wearing them down as opposed to getting into a scoring match. They know, even with Patrick Kane on the roster, that they won't be able to overwhelm teams with their offense, especially Canada.
"The makeup of this team is that of a team that is going to be strong on the forecheck, hang on to pucks, a gritty-type American game, good goaltending, good defense," American forward Justin Abdelkader told theScore.
As for the composition of the team, alluded to by Abdelkader, the presence of players like David Backes, Ryan Kesler and Dustin Byfuglien give the team grit and some attitude, while the additions of Joe Pavelski, Patrick Kane and Max Pacioretty give the team some scoring punch. This gives the team a nice balance of toughness and finesse, something that Dean Lombardi and the management group was looking for.
With regards to goaltending, they may have the deepest group of net protectors in the tournament. With Jonathan Quick taking over starting duties and Cory Schneider and Ben Bishop sharing the back-up role, they have three different styles of goaltending that can start against any opponent.
Matching up Against Canada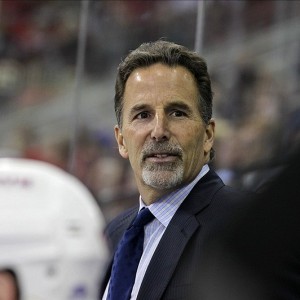 As we saw in the pre-tournament games, this version of Team USA matches up very well with Team Canada. Team USA went 1-1 in their two exhibition games against their rivals and looked good while doing it. They played exactly how they were built to play. They were physical and tried to wear Canada down, which was perfectly shown when Ryan Kesler took a run at Shea Weber.
When Team USA faces off against Team Canada in the round robin of the tournament, you can expect it to be just as, if not more, intense than the pre-tournament match-ups.
"It's probably the biggest rivalry in hockey, U.S.–Canada. You put two superstar teams together and it's almost like an all-star game, except with a better pace. More physical. More on the line," Kane told Sportsnet.
Also, the way the tournament is laid out, the top two teams from Group A and Group B cross over to play the other division in the Semifinals. This opens the door to a very attractive Team USA against Team Canada final series.
What to Expect
John Tortorella and Dean Lombardi expect their team to compete for the World Cup championship along with Team Canada. With their roster balanced with grit and finesse, they believe they have found the right formula to return to World Cup glory and win on Canadian soil.
Team USA knows that they'll have a tough road to get to the Finals, like any team will. They'll have to scratch and battle to fulfill what they came to do, and that's beat Canada.
In countless interviews with both players and coaches, there is one constant: "Our time to win is now." One thing is for sure, we're all going to be on the edge of our seats watching how this plays out.
---
The Hockey Writers coverage of the World Cup of Hockey 2016 is being brought to you by PrimeSport, the official Fan Travel & Hospitality Package Partner of the World Cup of Hockey 2016.