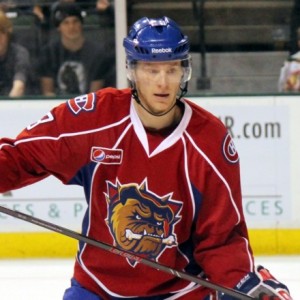 If the rumors are true, the Montreal Canadiens, who are listening to offers for Nathan Beaulieu, should make their move. But only under a certain set of conditions.
Follow-Up Questions
Some of these conditions are of the self-imposed variety, such as the $1.43 million in projected cap space right now. Adding in Beaulieu's $1 million salary, that leaves a total of around $2.5 million the Habs can realistically spend to improve their lineup (leaving little maneuvering room for later in the season, though).
That unfortunately begs several follow-up questions. Who can the Habs really get for that much money, who will improve Montreal's line-up, who is worth acquiring at the expense of a 23-year-old defenseman with a very good contract?
Sure, Beaulieu's is going to expire next season and he'll be due for a raise. However, on the off-chance his salary is poised to explode, that really only means he'll have done something positive to earn it this coming season. Are the Habs really prepared to give up an asset like Beaulieu right now when his value isn't exactly at his highest?
Replacing Beaulieu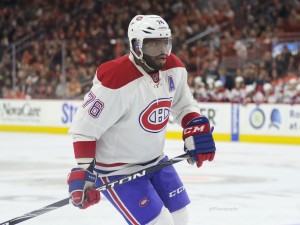 Not only that, but, considering Beaulieu is seen by many as the best option to play alongside Shea Weber this coming season as the team's most mobile left-handed defenseman, it had better be a top left-handed defenseman coming back. Weber obviously has his strengths, but when the Habs gave up P.K. Subban, they gave up almost-unparalleled possession-driving capability. They would need to make up the difference somehow. And they just can't internally.
That's because Andrei Markov isn't exactly known for his foot speed nowadays, Alexei Emelin never was and Mark Barberio, while effective during his limited ice time last year, is probably seen as little more than an insurance policy by Habs management. He realistically has about as much chance at reaching the top pairing as an actual insurance policy. Montreal's depth on the left side would become paper thin, in other words.
Aside from Beaulieu, Montreal's best option would really be recent draftee Mikhail Sergachev, who possesses top-end skill and projects as a legitimate top-pairing defensemen, but asking an 18-year-old to jump right in and play with Weber… and be effective? That's expecting a lot in a year the Habs should be trying to contend. And rushing an 18-year-old to the NHL when he is primed to dominate in junior and play for the Memorial Cup? That would simply stink of bad asset management and potentially stunt his development.
Needless to say, trying to sort through this mess and come out ahead is a tall order for general manager Marc Bergevin. With the potential non-story of head coach Michel Therrien allegedly claiming Max Pacioretty is the worst team captain in history, it's not an easy time to be him. And timing is everything.
Case in point, it was only a few days ago that Beaulieu tweeted his support for Pacioretty.
I have 23 eye witnesses that think differently 🤔 #IsItOctoberYet https://t.co/KVMWH96Pjj

— Nate Beaulieu (@natebeaulieu) September 14, 2016
Just Taking Phone Calls
Not to delve too much into this, seeing as Bergevin is reportedly just taking phone calls at this point (much like he was with Subban, remember?), but there's a chance, however small, that these latest developments are just a result of locker-room politics.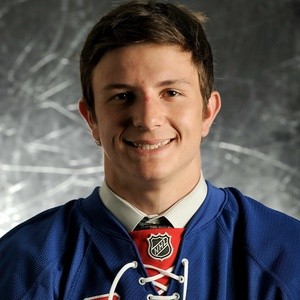 Beaulieu was maybe on one of his last strikes with the team after last December when he arguably over-exuberantly celebrated his birthday with ex-teammate Christian Thomas. The emphasis should be on "ex" as Thomas was later traded by the trigger-happy team to the Arizona Coyotes.
His tweet could be interpreted in any number of ways, but some within the Canadiens organization could see it as him needlessly perpetuating bad press, at the least. The most cynical of the bunch might see it as Beaulieu taking the as-of-yet unverified report as fact and openly going against Therrien.
Subban serves as proof as to what that accomplishes.
Of course, that would be ridiculous. That would only serve as an argument that a) Therrien did actually say what's been reported and b) the organization agrees with him.
Forget the fact that Beaulieu's tweet could just as easily be interpreted as non-conditional support for his captain—where he comes out smelling like little more than a good teammate. In such an instance, Bergevin would essentially be rewarding the character he claims to hold so dear with a trade. That's at least what the perception would be.
Furthermore, Bergevin, who has consistently preached building through the draft as being the key to success, would be giving up a former first-round pick who is still young and has shown signs of breaking out as recently as last season. That's not so much perception as it is fact.
Now, Bergevin's hands are obviously tied. He obviously has to improve the team to the best of his ability. That's his mandate. Unfortunately, circumstances such as they are, with the team's current cap situation as one example, prevent him from so doing. Trading Beaulieu is one way to go about it, but the stakes are incredibly high with any hypothetical deal.
The Subban trade has proven he's not one to play it safe, but there's something to be said for playing it smart. Beaulieu should only be traded if the return makes sense. Anything less than a defenseman ready to take his place in the lineup and excel? It's just not worth it.