Gord Stellick in his book Stellicktricity coupled with recent trade speculation (and I emphasize speculation!) reminded me of a great series of connections when it comes to the Calgary Flames and the Stars organization, of which Jarome Iginla is a big part of.
Those who follow the Flames closely are likely very familiar with the 26 years and running link between the Flames and Stars.
To clearly clarify this is not a trade speculation or rumour generating article. Rather, it is a look at a unique series of trade connections between two NHL franchises, and a glimpse at the future.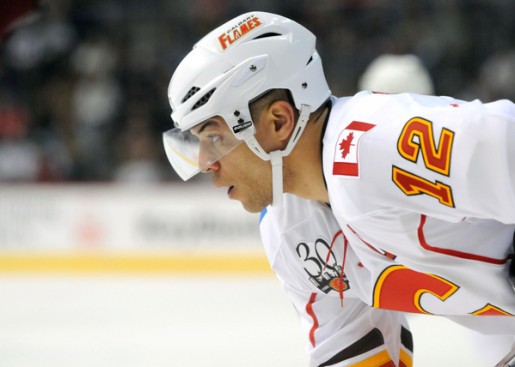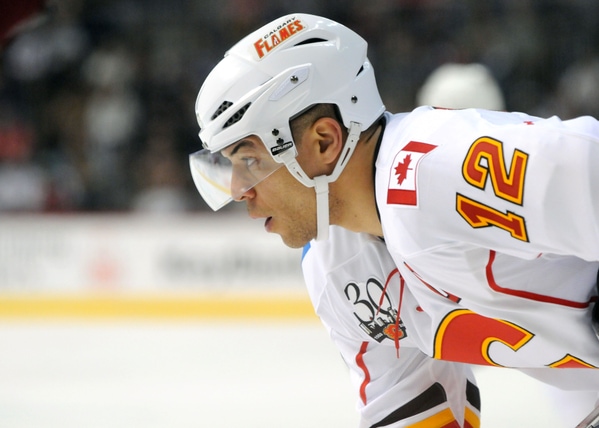 The Trade Speculation:
Although the Flames surely have to strongly consider their options given their start to the season, one has to think the source of this rumour is one writer very loosely connecting the dots based on some associations.
The Fourth Period originally brought the speculation to my attention:
After the Dallas Stars acquired a new owner in Vancouver-based businessman Tom Gaglardi, they are now looking to acquire a prominent name on their top line to put the team back on the hockey map.

According to the (Bruce Garrioch) Ottawa Sun, Gaglardi and Stars GM Joe Nieuwendyk have shown interest in getting Calgary Flames captain Jarome Iginla to waive his no-movement clause and help the Stars' lacking offense.

Iginla, who was selected in the first round, 11th overall by Dallas in the 1995 NHL Entry Draft, is one of Gaglardi's partners in the ownership group of the Kamloops Blazers of the WHL back in British Columbia.
Of course, Iginla ultimately holds all the cards. If and only if the Captain should choose to waive his no-trade clause, will any deal come to fruition. Nevertheless, his window for winning a Stanley Cup is quickly closing and has to be reason for internal pondering.
As per THN's Lyle Richards reported:
On Sunday, Eric Francis of the Calgary Sun reported sources close to Iginla believe the Flames captain is "quietly struggling" with the realization his dream of winning the Stanley Cup in Calgary isn't going to happen.

Francis believes 'Iggy' will either have to waive his "no-trade" clause or sign elsewhere in 2013, when he becomes an unrestricted free agent, if he hopes to win a championship before his career ends. The problem, according to Francis, is Iginla doesn't want to do anything that would tarnish his image among Flames fans, though they'd probably understand if he moved on to pursue a championship elsewhere.
In the Beginning: The Magic Man

Kent "The Magic Man" Nilsson was one of the most pure talented players to ever play the game. He could stickhandle in a phone booth. However, his production dipped in the playoffs, especially the season befor he was traded. His best NHL season was the 1980-81 season in which he notched 49 goals and 82 assists for 131 points in 80 games with the Flames. Some have quipped his Magic Man nickname was because of the disappearing act he pulled off in the playoffs.
As Hockey Legends' Joe Pelletier sums it up:
The slippery winger was as skilled a player as their ever was.

So with all that skill why isn't Kent Nilsson mentioned in the same breath as Gretzky or Orr? Simple. He was lazy. He'd even admit it on occasion. He rarely worked out and relied strictly on his god given talent. But oh what a talent to watch!

Kent has been a champion in the WHA, NHL, Sweden, Italy, Switzerland and Spain, a pretty unique feat. Kent is one of only ten players to have won both the WHA and NHL Cups.
Nilsson was ranked #6 is the below video ranking the top 10 all-time skilled NHL players:
Trade # 1: Flames GM Cliff Fletcher traded Nilsson to the Minnesota North Stars in 1985 after 6 seasons with the Flames for two 2nd round picks, one of which the Flames translated into Joe Nieuwendyk, who is now of course GM of the Dallas Stars (the other 2nd round pick ended up being Stephane Matteau whose son Stefan is draft eligible in 2012).
10 Years Later: Stanley Cup Winner and Future GM
Like Nilsson before him, when Nieuwendyk's production started to dwindle after 7 magnificent seasons with the Flames he was traded to the
Dallas Stars in 1995 for Jarome Iginla, who was a 1st round 11th overall selection of the Stars.
While Nieuwendyk had plenty left in the tank, Iginla's contributions to the Flames and the city of Calgary have been immeasurable.
Nieuwendyk went on to win two more Stanley Cups as a clutch center in addition to his 1989 Cup in with the Flames.
Yahoo Sports Harrison Mooney recently stated:
Jarome Iginla(notes) has played a grand total of 1106 NHL games, all of them with the Calgary Flames. At this point, it seems like it would be sacrilege to see him play in another uniform.

But that's where we may be headed. Iginla has played in only 54 NHL playoff games, 26 of them in one postseason, and it's beginning to look as though, if he remains in Calgary, he won't be adding to that total anytime soon.
***
Will Iginla return to where it all began – at least, with the team who drafted him?
***
16 More Years Pass: A Current Star to Lead the Flames of the Future?
What current property of the Stars is potentially destined to be the next in line to lead the Flames of the future?
I'm not sure the Stars have that one checkmate playing piece the Flames would want solely in return for Iginla, but I am certain GM Nieuwendyk and staff could package a first rounder in a deep upcoming draft with a couple of good prospects to tempt Jay Feaster to pull the trigger, if Iginla were to waive the no trade clause.
Here are, in no particular order, some of the prospects the Stars may put in play:
– Alex Chiasson is a 6'4" offensively gifted right-winger who is currently a point per game player for Boston University. The native of Lorraine, Quebec was a second round pick in 2009 and his stock has steadily shot up since being drafted.
– Jamie Oleksiak: Patrick Kearns in THW's 2011 The Next One Draft Preview:
"Oleksiak plays an all around solid defensive game. When watching him play you really don't notice any glaring holes. Despite being a shutdown defenseman, he also has a good amount of offensive upside, which was displayed this year at Northeastern.

For a player of his size, Oleksiak has surprisingly good footwork and a big, strong first stride. He also has a strong outlet pass, and usually knows when to join the rush. Rarely does he get caught out of position, and if he does, he is usually able to make up for it with his size.

Still, what makes Oleksiak such a special prospect is his size, which is something that can't be taught."
Oleksiak has just received an invite to Canada's National Junior Team Selection Camp for the 2012 World Junior Championship to be held in Calgary the second week in December.
– Scott Glennie: The talented forward has seen his stock drop after being a 1st round selection in 2009. He is still adjusting to life in the AHL.
– Reilly Smith RW (3rd round/2009) was named the CCHA Player of the Week after scoring in three goals in two games as Miami University won the Denver Cup Classic over the weekend. Smith, a junior, has 11 goals and 3 assists in 14 games this season. (ESPN Mark Stepneski)
– Brett Ritchie: The burgeoning power forward has struggled mightily with injuries this season and last, but has plenty of potential and might just be an underrated commodity. Brendan Ross reported in THW's The Next Ones 2011 Draft Guide:
"Like most young power forwards, Ritchie will need to learn to utilize his size and engage himself physically to dominate the opposition and reach his full potential.  The large winger added about 15-20 pounds of muscle last summer and it was noticeable during puck battles along the half-boards.  His skating stride is sufficient and he could stand to improve his first couple of steps but once Ritchie gets moving he has good speed and is difficult to contain.  Ritchie has all of the attributes professional scouts like in a power forward with the size, shot, soft hands and a strong skating stride to work in the dirty areas of the rink.  The biggest attraction with Ritchie is his ability to absolutely dominate along the boards and in the corners and if he is fully engaged physically he is a tank to move."
Bold Prediction:
The year: 2025
After 13 spectacular seasons the Calgary Flames maintain the Stars link and deal Swiss sensation Sven Bartchi to the Dallas Stars in return for a package of prospects and a 1st round draft pick who is destined to be a star near the Rockies – Calgary, that is.
Alright…if you hadn't noticed, this one is just a little out there and assumes Iginla does land in the Lone Star State.
***

Whatever the Flames and Iginla end up doing, Calgary Flames fans can only hope it's done with the utmost class. The epitome of how an athlete should act on and off the ice (or or field or court),  Iginla deserves that much.
***
Christopher Ralph is THW's prospect and draft analyst with occasional Calgary Flames coverage and book reviews.
Follow ChrisRalphTHW on Twitter as he infiltrates, dissects and analyzes all happenings of hockey prospects and the NHL entry draft.
Chris is THW's senior draft/prospect analyst and a Managing Editor. Watch for "The Next Ones" Prospect Profile series, exclusive rankings, mock drafts, as well as the annual THW NHL Entry Draft Guide. Follow @ChrisRalphYQ on Twitter as he infiltrates, dissects and analyzes all happenings of hockey prospects and the NHL entry draft. Email: cralph[at]thehockeywriters[dot]com