By the time the puck drops on the Eastern Conference Final between the Boston Bruins and Pittsburgh Penguins, it will have been a week since both teams last hit someone wearing a different sweater.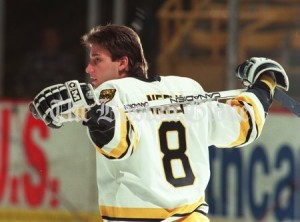 These two teams, while they don't have a long history of playoff series against one another, have had some memorable moments. One of those, and perhaps the most infamous, was Ulf Samuelsson's knee-on-knee hit to the Bruins' Cam Neely in the Wales Conference Final in 1991. The Penguins trailed in the series 2-0 when the series shifted to Pittsburgh's Civic Arena. Samuelsson hit Neely just outside the B's blue line, forcing Neely to eventually leave the game. Neely would not return, and the Pens would win the next four games en route to their first Stanley Cup Final appearance, where they defeated the Minnesota Northstars in six games.
So, on to the preview. Since it's the conference final, I've decided to add a little something at the end of each section. I'll simply name the team who I feel has the advantage in that particular area, and at the end I'll make a prediction.
So without further adieu, here are your top five story lines heading in to the Eastern Conference Final:
Injuries
For the most part, the Penguins were healthy following their five-game elimination of the Ottawa Senators in the semifinals. Boston, however, was not as lucky.
Each of the Bruins' defensive pairings have been hit with the injury-bug this postseason. Andrew Ference remains out with an lower-body injury that he sustained during the series against Toronto. And Dennis Seidenberg, Wade Redden, and Adam McQuaid have all missed time this postseason for the Bruins.
Meanwhile, the Pens are simply nursing the typical bumps and bruises that come with playoff hockey. James Neal missed the first two games of the Islanders' series with post-concussion symptoms. All he's done since returning to the lineup is score six goals, five of those coming in the final two games against the Senators. And Brooks Orpik missed the first two games as well against the Islanders, while healing a lower-body injury of his own.
Advantage: Pittsburgh
Time Off
As I mentioned in the opening, these two teams last played someone other than themselves in a scrimmage last weekend. By the time Saturday night rolls around, it will have been a week since they each saw game action.
Having this much time off can be a double-edged sword. On one hand, you want to rest up and get as healthy as possible. At this time of year, guys play through minor injuries, and sometimes major ones. Having a week off will certainly help to heal the body. This will be the longest that either team has gone between games since the puck dropped on the lockout-shortened season back in mid-January.
On the other hand, too much time off can lead to a dulling of the "playoff edge." There is no substitute for game scenarios in practice. All a team can really do is hone it's system and study it's next opponent, while also working on line chemistry.
The time off will certainly help the Bruins with their various injuries, and should help refresh the Pens for the stretch run. But I fear that so much time off may have come at a bad time for Pittsburgh, who seemed to be hitting it's offensive stride in games four and five against Ottawa, tallying 13 total goals.
Advantage: Boston
The Goalies
While often referred to as the most important players on the ice, the goalies are always under intense pressure and scrutiny in the Stanley Cup Playoffs. And with each round, the stakes get higher.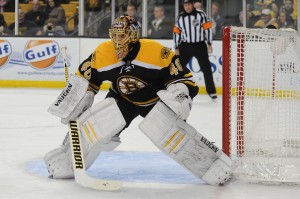 Boston seems set in net with Tuukka Rask. You'll recall that Rask was the Bruins' back-up when they beat Vancouver two years ago for The Cup. He's been steady this postseason. A 2.22 GAA and .928 save percentage have Rask right in the middle of playoff netminders in terms of his stats. And he has been the only Bruins goalie of record thus far.
Pittsburgh, meanwhile, started with Marc-Andre Fleury in net, and in game five against the Islanders, Dan Bylsma opted for Tomas Vokoun after a series of mishaps with Fleury.
And since taking the reigns for the Penguins, Vokoun has gone 6-1 with a 1.85 GAA and .941 save percentage. Those two stats are good enough to rank Vokoun 3rd and 2nd respectively in these playoffs.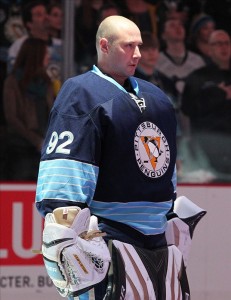 Interestingly enough, the collective Pittsburgh media continues to insinuate that if Vokoun has one sub-par game (not even a BAD game, just sub-par) that Bylsma will come right back with Fleury. Yet, after Fleury's gaffes in games two and three against the Isles, Bylsma elected to stick with him for game four. It is this writer's opinion that Vokoun has earned the right to, if he has a sub-par or downright awful game, get a chance to redeem himself in the next tilt. The only goalie controversy in Pittsburgh that I can see, is the one created within, and limited to, the media.
That being said, there is no sense that you will see Anton Khudobin (the Bruins' current backup goalie) at all in these playoffs, no matter what. But if the luster wears off of Vokoun, Fleury may be called upon to bail out the Penguins if need be.
Advantage: Boston
Special Teams
Yes, I know. Every hockey writer and expert will say that the goalies and special teams always play pivotal roles in the playoffs. Well, they're right. And things will be no different in this series.
The Penguins power play leads all playoff teams at a dizzying 28.3% conversion rate (13-46). That translates to nearly a Penguins' goal in one out of every three power play opportunites. And the Pens' penalty kill is humming right along at a clip of nearly 90% (89.7% to be exact. 35-39). Add to that the playoffs-leading three short-handed goals (two by Pascal Dupius) and you have a recipe for dramatic success.
Boston's penalty kill had been at the top of the league all season. But Toronto and it's speed put a bit of a damper on a rather aggressive and effective unit in their first round series with the Bruins. Currently, Boston is 8th in the league in killing penalties with an 81.1% (30-37), but slightly better with the man-advantage at 22% (7-32), good for fifth among playoff teams.
It's not even close in this one. Pittsburgh's special-teams units are tearing it up this postseason.
Advantage: Pittsburgh
Contrasting Styles
Ironically enough, in it's first round match-up against the Islanders, it was the Penguins' toughness and physicality that had to persevere over the Isles' dynamic speed. Then, against Ottawa, the tables turned a bit with Pittsburgh relying heavily on their team speed against a slower Senators' team, yet remaining physical.
Now, against the Big, Bad Bruins, the Pens will once again lean on speed to win the series. Boston wants to be physical and wear down the Pens' stars. They like to hit and won't be afraid to mix it up in the corners with the smaller Penguins' forwards. Interestingly enough, with Boston's veteran defensemen starting to get healthy now, it poses a tough decision for B's head coach Claude Julien when it come to his lineup. Does he go with experience and physicality with his vets? Or does he opt for youth, a bit more speed, and perhaps a more offensive mindset in his younger, but very talented d-men? Don't be surprised to see both Bylsma and Julien tinker with their lineups game to game.
In the end, they say that speed kills, and Pittsburgh has more of it than do the Bruins.
Advantage: Pittsburgh
The Bottom Line
This is the matchup, I believe, of the East's two best teams. Despite Montreal winning the Northeast Division, I still think that Boston was a better team all season long.
It will be a battle, for sure. Perhaps a series for the ages. These are two very talented and deep teams. Should be fun to watch.
I think, at the end of the day, Pittsburgh will simply prove to be too much for a Bruins' team that either will not be fast enough to keep up, or not sound defensively (depending on which way Julien decides to go with his defense pairings). But it won't be easy.
Pittsburgh in 7
Shameless Self-Promotion
As always, Twitter is the best way to keep up with me and all of the great staff here at The Hockey Writers. If you're not already following me, shame on you for six weeks. Please do so here: Follow @TDT_Pens4Life
Also, if you're in the Monroeville, Pa. area this evening, stop by Dad's Pub & Grub and catch my live audition for 93.7 The Fan's new host competition. Not sure what my two-minute rant will be about yet (I don't get to decide), but it should be entertaining to say the least.
I've got a… thought-provoking piece on Evgeni Malkin in the works. So stay tuned… And as always
"Its a great day for hockey!!"