The Ivan Hlinka Memorial Cup offered a respite from a long summer without hockey. With eight international junior teams competing, the tournament featured 18 games played in just five days. Canada and the United States had mixed fortunes as the former bested the Czech Republic in the final – a great improvement on last year. The latter crashed out in the group stages, falling 6-1 to Sweden on the way.
For an amateur scout, however, regardless of national fortunes, the tournament is a great opportunity to watch talented but obscure European prospects who are eligible for the upcoming draft. This year proved no exception. Below are three European players who caught fire at the Ivan Hlinka this year.
Adam Boqvist – Sweden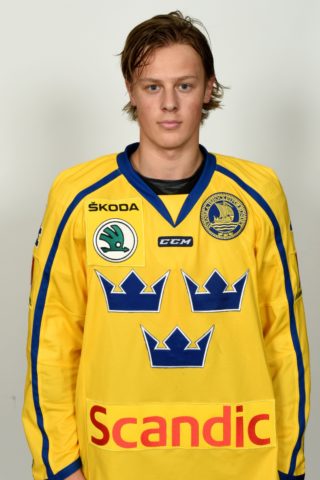 Arguably, Sweden has experienced a downturn in prospect production over the past few seasons. Only seven Swedes have heard their names called in the first round of the draft since 2015. In International Youth Tournaments, the Tre Kronor haven't provided a consistent challenge to their rivals either. In their trip to the finals of the World Junior Championships two years ago, they collapsed for a 6-1 loss against an incisive Finnish side.
However, the Swedish team that arrived in Bréclav this year played some electric hockey. Despite missing Rasmus Dahlin, who has been compared favorably to Eric Karlsson, the team's blue line was dominant, led by Adam Boqvist.
Boqvist put his offensive talent on show, notching eight points in five games. Notably, he was the catalyst in defeating Team USA on opening night with two assists and contributed a crucial goal against Russia too. He coupled his consistent production with good shot suppression and although he is reluctant to hit, Boqvist was strong in breaking up attacks throughout the tournament against strong and weak opponents. He effectively led a stingy Swedish defense that only averaged 23.4 shots against per game.
Boqvist was arguably the European prospect with the most significant upside playing at the Ivan Hlinka this year. Expect him to go early in the 2018 Draft.
Rasmus Kupari – Finland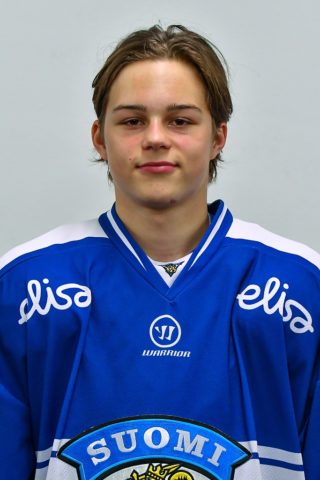 After two extremely successful showings in 2017 and 2016, Finland might experience a down year at the 2018 Draft, as forecasted by a disappointing performance at the Ivan Hlinka this year. Ultimately, the Finns failed to contain Russia's and Canada's run to the knockout rounds.
In a misfiring Finnish top-six, Rasmus Kupari confirmed himself to be a star player for his team and in the tournament. With seven points in just four games, Kupari earned a 1.75 points-per-game scoring rate, good for second amongst all players. Five of his points came against Slovakia, as part of an emphatic 6-1 win on opening night.
Whilst his failure to convert against better teams in the later rounds is concerning, Kupari was unlucky against Canada and Russia. In the latter, he was a consistent offensive threat, displaying excellent vision and puck-handling skills. Were it not for an inspired performance by opposing goaltender Amir Miftakhov, he could have single-handedly surmounted Russia's 3-1 lead. This play, leading to a reflex save by Miftakhov is particularly impressive.
Question marks remain over Kupari's defensive play. Scouts note his two-way talent, but he failed to secure the Finnish penalty kill or block a Canadian onslaught. Nevertheless, Kupari's speed in the offensive zone and his strong playmaking ability will be attractive at the 2018 Draft. Finland's ignominious exit will not stop his stock from rising.
Dmitri Zavgorodny – Russia
Both Kupari and Boqvist were well known before the tournament. Undoubtedly though, this year's breakout star was Dmitri Zavgorodny. Zavgorodny flourished, finishing the tournament head and shoulders above his peers, notching ten points in five games. His scoring was hardly a fluke and the undersized Russian looked good for his haul. Zavgorodny's career stats suggest a forward who has been effective in every competition he has played in. Expect his stock to rise even higher by the draft next year.
#Hlinka: It took LW Dmitry Zavgorodny all but 18 seconds to do this vs Sweden. Tied for most goals (5) and led tournament with 10 pts in 5gp pic.twitter.com/3Pn1OJmpmm

— The Draft Analyst (@TheDraftAnalyst) August 12, 2017
He came to the Ivan Hlinka tournament off a solid season, split between the MHL and the Russian under-17 league. Just one on a talented Russian team, Zavgorodny wasn't a headliner before the competition. Indeed, he was supposed to ride shotgun with highly touted centre Grigori Denisenko. Zavgorodny was forced to step up however when Denisenko was injured in Game 1. He did so emphatically.
Throughout the tournament, Zavgordony's compete level was intense, generating opportunities for himself through harrying opposition defence. He proved to be a player who creates his own luck rather than being reliant on high-performing playmakers. Having said that, Zavgarodny still demonstrated his scoring touch frequently and effectively. When in the slot, he got open consistently and became a serious threat at even strength and on the power play.
His small stature (5'9″) impedes his potential to become an effective player in the big leagues. NHL teams will hope that he graduates from the Russian youth league (MHL) this season so that they can see him play against tougher defensemen. Nevertheless, his top-end speed and willingness to compete hard for the puck is tantalising. He could go early in the draft next year.
Matthew lives in Brighton, UK and covers European Hockey leagues and the Vancouver Canucks. He is a big Canucks fan, and often sets an early alarm to tune into their matches.