On July 25th, the Flyers agreed to terms with forward Brayden Schenn on a four-year, $20.5 million contract with an average annual value of $5.125 million. The deal allowed both sides to avoid arbitration and ensures that the 25-year-old Schenn will be a part of the Flyers' rebuilding movement toward a younger, faster squad.
Schenn, a restricted free agent going into this offseason, picked the right time to have the best year of his career. In 80 games, he scored 26 goals and 59 points—both personal bests. The majority of those points came after January 1st when Schenn scored 19 goals and notched 25 assists in 44 games. These totals tied him for sixth among all NHL players, and it seemed like a foregone conclusion that the Flyers would probably have to give Schenn a hefty raise if they wanted to keep him.
But contracts are a tricky business, and there's no perfect way to tell if players will play up or down to their contracts. Flyers' general manager Ron Hextall certainly knows that, which is why the contract didn't get signed until the proverbial 11th hour; Hextall obviously wanted to keep Schenn around, but at a manageable cap hit. Schenn, on the other hand, wanted to make sure that he was paid as much as possible, even though he has not necessarily been the most consistent player since he joined the Flyers in 2011.
With that in mind, let's take a look at the contract—good, bad, and ugly.
The Good
The Flyers finished 22nd in the league in goals scored, and Hextall made it clear in May that his cap-strapped club would do whatever it could to address that glaring deficiency. And since the Flyers were desperate to find scoring wherever they can, there was obviously no real chance that the Flyers would let Schenn and his 26 goals get away.
Especially when Schenn, at 25 years old, is likely entering the prime of his athletic career. Schenn was probably saddled with unrealistic expectations when he joined the Flyers—he was repeatedly touted by many analysts as the best player not in the NHL at that time—and it's likely that fans who heard the label were disappointed when he wasn't the second coming of Alex Ovechkin or Sydney Crosby.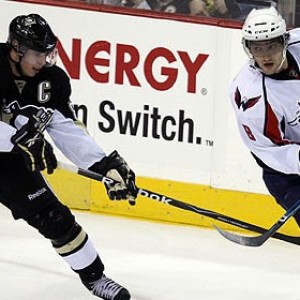 These same fans have been vocal in urging Hextall to trade Schenn at every opportunity. Thankfully, Hextall has generally been patient with Schenn and the team's other young talent (despite the fact that he described Schenn's development as "average"), resisting offers to trade away the building blocks of the team's young nucleus. As Schenn begins what will probably be the most productive span of his career, fans who had previously wanted to send him packing will undoubtedly be calling into local sports radio shows to let the hosts know what a genius Hextall is for holding on to the talented forward. The fact that Schenn was able to play as well as he did while shuffling across different positions and linemates shouldn't be lost on Flyers fans, either.
And the Flyers didn't necessarily overpay for Schenn's services. While the contract is certainly on the higher end of market value for a player who scores nearly 60 points in a season, it's entirely possible that Schenn will continue to improve and be able to contribute about 70 points a year over the life of the contract. If this turns out to be the case, the Flyers will have gotten a sizeable discount over the second half of this deal. Hextall also managed to avoid including a no-trade clause in the contract; if Schenn isn't living up to his end of the deal and the Flyers can find a willing trade partner, then orange-and-black Schenn jerseys will be as worthless as the Mike Richards sweaters that currently hang in a number of Philly fans' closets.
The Bad
The Flyers are in rough shape cap-wise. They're saddled with a couple of bad contracts that won't come off the books for another year or two, which means that the club couldn't bring in a sniper who would boost the team's offensive production by another 30 to 40 goals a season. The Flyers' inability to sign another finisher who could help to distribute the scoring means that there will be increased pressure on Schenn to help lead the team's offensive efforts. Whether Schenn can handle this kind of responsibility remains to be seen; if he can't, the Flyers will have a rather expensive second-liner on their hands.
And Schenn really hasn't proven that he is a five-million-dollar man—at least, not consistently. As mentioned above, the vast majority of his points in 2015-16 came over the season's second half. Until then, he had been a very streaky player who would disappear for long stretches at a time. In that way, he is similar to Wayne Simmonds—but Simmonds outscored Schenn in both goals and overall points, and he'll make nearly $2 million less than Schenn will this year.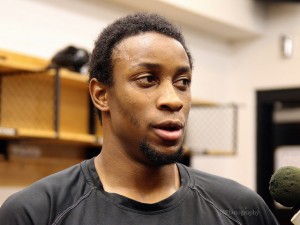 Another factor to consider is that Schenn does not necessarily excel at the 200-foot game that Flyers head coach Dave Hakstol preaches to his players. This may not seem like a big deal—role players can be a key component of any system, especially when that player's role is to score goals. But Hakstol and Hextall are so keen on the head coach's system that the Flyers selected Russian center German Rubtsov with their first pick in the 2016 draft instead of drafting a winger like Julien Gauthier or Keefer Bellows who would have helped the team immediately. (The move still strikes me as odd, given the team's desperate need for size and skill on the wings.) As the team continues to learn and implement the coach's system, Schenn may find himself in the doghouse if he does not step up his game in all three zones.
Oh, and remember the no-trade clause we mentioned earlier? Well, there's a flip side to it: If Schenn's not producing, there won't be a lot of suitors banging on Hextall's door to acquire Schenn. And the ones who are banging on said door probably won't be offering very much in return for Schenn's services.
The Ugly
Full disclosure: Several of my female friends adamantly urged me to note that there is no "ugly" when it comes to Brayden Schenn, who is apparently quite popular among the distaff portion of the Flyers' fanbase. And possibly other fanbases, too; in the future, we may have to have an article aimed solely at ranking the hottest players in the league. That is not the focus of this piece, however, and as such, we should get back to the topic at hand.
In and of itself, the Schenn contract isn't ugly. As explained above, it's basically a market-value deal for a player who put up nearly 60 points a season. It might even end up being a steal if Schenn continues to produce at a high rate. Where it could get ugly, however, is if Schenn fails to maintain or build upon his impressive 2016 play. This is certainly a possibility; whether he deserves it or not, Flyers fans can rightfully point to Jake Voracek as an example of someone who signed a big contract and then failed to produce at a commensurate level. While Voracek clearly struggled with injuries during the second half of the season, the fact remains that the Flyers paid Voracek $727,272.72 for each of his 11 goals in 2015-16, which is a less-than-optimal ROI.
Pretty, but hardly worth nearly three-quarters of a million dollars.
For a Few (Million) Dollars More
Now that Schenn will make nearly $2.5 million more than he did in 2015-16, the Flyers are certainly expecting Schenn to match his production from last season (and also expecting to pay him less than 720k per goal). Significantly lower production will shift this contract into "ugly" territory real quick, but as the Flyers become more comfortable with Hakstol's system and rotate some of their better prospects into the lineup, Schenn may find himself playing a key role on a more talented team than the Flyers put on the ice last season. If this turns out to be the case, Schenn will have set himself up for an even bigger payday in 2020.