Through the first month of the season, the Detroit Red Wings own a 5-5-1 record and sit in sixth place in the Atlantic Division. Jeff Blashill's Wings did put up five goals on Halloween night—perhaps a sign of things to come for November. Though the Red Wings as a team did not perform particularly well, certain players on the team did at the individual level. The Hockey Writers' Red Wings crew takes a look at the first installment of The Grind Line's Standout Player of the Month:
Tony Wolak: Henrik Zetterberg
With a subpar October coming to a conclusion on a high note with a Halloween victory, the Detroit Red Wings enter November looking to make it two wins in a row. In their 11 October games, one player has stood out above the rest in terms of the best overall player on the team. To no surprise, that player was Henrik Zetterberg.
After a rough 2014-15 campaign and a full offseason to train, Zetterberg is showing early signs of a rebound season and scoring at a pace similar to when he was in his prime. Through 11 games, Zetterberg has 14 points, good for first on the Red Wings and fourth overall in the NHL. Additionally, Zetterberg has had his name on the scoring sheet in nine of the Red Wings' 11 games and had a personal milestone as well.
Through the first month of the season, Zetterberg is leading the charge for the Red Wings. Heading into November, the Red Wings will need more secondary scoring to supplement their captain's contributions.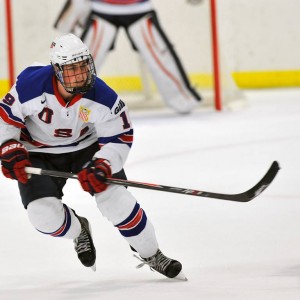 Brandon Peleshok: Dylan Larkin
Without a doubt, Henrik Zetterberg was the Red Wings' most potent offensive weapon during the month of October. The 35-year-old Swede has 14 points through 11 games this season, registering at least a point in all but two contests. Certainly, selecting Zetterberg as the Wings' player of the month is a no-brainer. However, I'm going in another direction – one that involves eating a sizeable helping of crow.
Heading into the 2015-16 season, I felt as though Larkin should start his year in the AHL. The idea that Larkin could spend a year with the Grand Rapids Griffins made a lot of sense. Ideally, he would dominate the competition and develop chemistry with players like Anthony Mantha and Andreas Athanasiou. Ken Holland only wanted Larkin on the Red Wings roster if he could be an impact player every single night, and I was not sure he would be up to the task just yet.
Clearly, I was mistaken. Larkin's high hockey IQ and elite skating ability have allowed him a smooth transition into the NHL. Through 11 games, the 19-year-old forward has eight points, seven of which have come at even strength. Regardless of how you feel about plus-minus as a statistic, it is difficult to ignore Larkin's +9 rating (which places him fifth in the entire NHL). Along with Gustav Nyquist, he leads the Red Wings in shots on goal (30), and is third among forwards in TOI/GP, averaging 16:44 per night. It appears he has earned the full trust of Jeff Blashill and the rest of the Red Wings' management, and rightly so.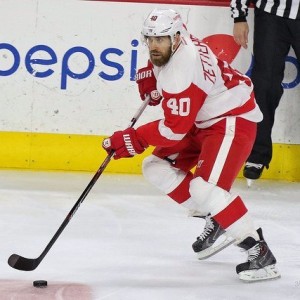 Jacob Messing: Dylan Larkin
With 8 points (3 G, 5 A) in 11 games, Larkin has shown Hockeytown its future. Just 19 years old, Larkin has shown that he is NHL talent in all facets of the game.
While Larkin's production has slowed down from 6 points in five games to start his career, he hasn't seemed to have lost his focus or confidence. He has continued to generate scoring chances and take high-quality shots.
But where points don't count, Larkin is one of four Red Wings currently sitting on the positive side of the plus/minus category. In fact, Larkin leads the team and all rookies with a plus-9 and sits behind only four players in the entire league—all with the 10-2-0, Montreal Canadiens.
Larkin isn't just benefitting from the play of Zetterberg, either. He uses his incredible speed and great hockey sense to his advantage and isn't afraid to be selfish when it's needed.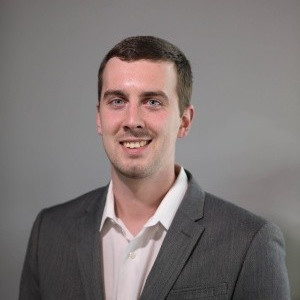 Tony Wolak is based in the Washington D.C. area and covers the Detroit Red Wings for THW. As a former junior and college hockey player, Tony has a unique perspective on Red Wings topics.