It's already August and the OHL season is set to start in a little over a month and a half and since this is only Part 1 of 20, I guess you could say I should have titled this series "August Rush".
So let's get started with the OHL Summer Series. Prior to reading this piece, I would recommend that you take a look back at my "Preview to the Previews" which previewed what I will be covering in each Part of the Series.
Now that I've exhausted your mind, let's get started: The first team that I will be covering are the back-to-back Central Division Champions – Barrie Colts.
BARRIE COLTS:
The 2015-16 Barrie Colts continued their franchise's consistent mark of success by only missing the playoffs once since their inaugural 1995 season. Not only that, but they clinched the Central Division for the 2nd straight year on the back of New Jersey Devil's prospect, goalie Mackenzie Blackwood and the OHL points leader Kevin Lebanc (who banked 127 points). The Colts clawed their way to the third round of the playoffs only to get swept by division rival Niagara Ice Dogs in four games..
Notable losses: The Colts now have a couple of 20-year-olds on their roster.  Coupled with the fact that the CHL has a overage rule (where a team can only carry three players over 20 on their roster) and that some players are ready to move on to the pros, some key cogs from last year's Colts will likely not be returning.
Players like Kevin Lebanc, Justin Scott (17 goals in 15 playoff games this year), Rasmus Andersson (led the OHL in points by a d-man), Michael Webster (+31), Andrew Mangiapane (106 points), Dylan Sadowy, recently acquired Anthony Stefano, and even backstop Blackwood (who turns 20 in December is eligible to play in the AHL this year)  are of those who may be moving on from the O.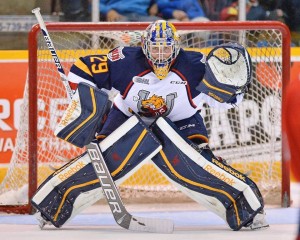 Notable Acquisitions: The OHL Priority Selection took place in April in whom the Barrie Colts selected a total of 16 players, 2 of those coming in the first round – rugged d-men Tyler Tucker and Jack McBain (son of Andrew McBain who played 11 seasons in the NHL). Tyler Tucker has since committed to playing with Barrie this coming season. To view the rest of the Colts' 2016 Priority Draft Selections – Click Here.
The Colts also made a trade, acquiring young defenceman Kyle Auger and a 2nd + 4th round draft pick from the Windsor Spitfire in exchange for forward Julius Nattinen and a 12th rounder.
Expectations: It will be a tough hill to climb for Coach Dale Hawerchuk and the Colts next season, especially if they end up losing a number of their key veterans and leaders. They will have to lean on a whole new cast of players as well as their younger players and new acquisitions to get back to the playoffs this year. For the Colts, winning the Emms Trophy for a third consecutive years looks unlikely, but if there was a coach that could do it, it would be Hawerchuk.
Next team: The Kingston Frontenacs
The Kingston Frontenacs were the 2015-16 Leyden Trophy winners for coming first in the East Division.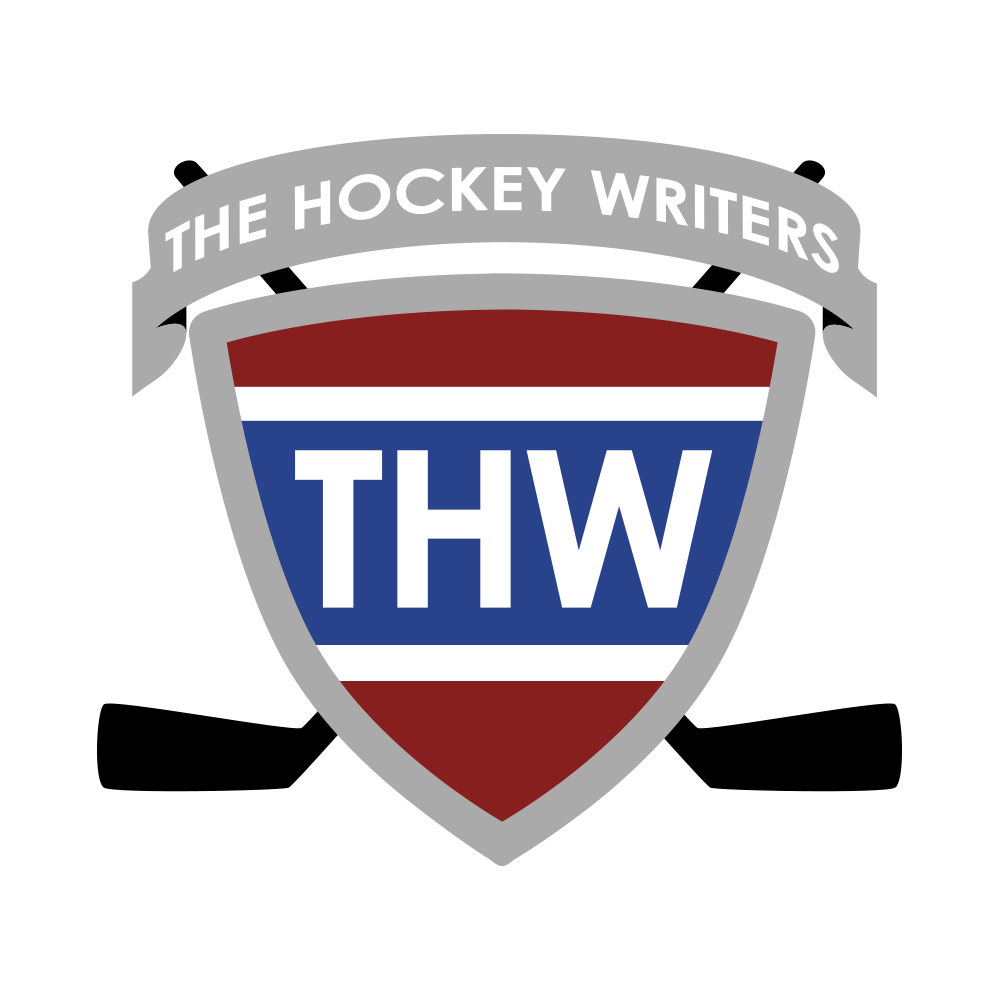 The Hockey Writers is:
1) A top-tier hockey media company delivering a top-notch, in-depth look at the NHL
2) A collective of some of the best hockey writers anywhere
3) A multimedia provider with daily podcasts and YouTube shows
4) Well-respected and widely-cited NHL prospect and draft resource