It's time to come to the realization that playing for the Montreal Canadiens doesn't hold the luster it used to.
#Habs Bergevin on aggressive pursuit in free agency: "Sometimes players will flat out tell me 'I won't play in Montreal.'"

— John Lu (@JohnLuTSNMtl) July 1, 2016
The Case of David Perron
The above statement isn't just in regard to everyday NHL players, but Quebec natives as well, many of whom grew up dreaming of playing for the Habs. Well, somewhere along the way, that dream collectively imploded in on itself. Look at the case of one David Perron for the most recent example.
It wasn't long ago rumors surfaced that Perron would be interested in signing with his "hometown" Habs (Perron is from Sherbrooke).
Source: Montreal Canadiens have had contact with David Perron, who would be very interested in playing for them.

— Eric Engels (@EricEngels) June 29, 2016
Fast forward just a few days later, and, much to the surprise of many, Perron opted to go back to his original NHL home in St. Louis instead. However, the shock wasn't that he had spurned Montreal, though. It was rather that he was just going back to St. Louis. A recent RDS interview with the 28-year-old winger revealed money had a lot to do with it. While Perron said his heart came into the equation and "it came close," it's kind of hard to believe him when it's become a broken record.
The Same Old Cycle
It's true. Whenever even a moderately successful French-Canadian free agent becomes available, the same old cycle seems to repeat itself:
The local French-speaking media (usually RDS) tries to convince itself and everyone who's listening they'll end up playing for the Habs because of course they will (there's never really an explanation accompanying any of these reports; it's just assumed they will or at least really want to)
That's usually followed by an interview with the player, near-ambushed when they're next at home, during which—and this is key—they're always forced into saying something to the effect of: "I wouldn't say 'no' to playing here."
They end up saying "yes" to playing somewhere else.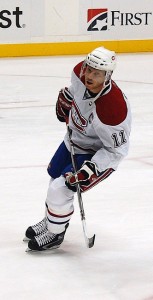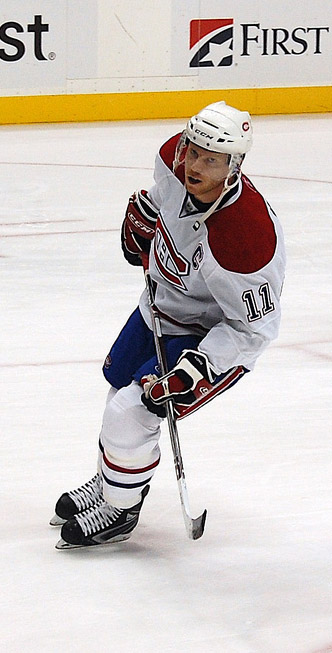 No one can really blame them for not flat-out turning down the possibility of playing for the Habs. For starters, that same local media that was initially enamored with them? It can conceivably turn on them in an instant and vilify them for no good reason. Remember, this is the fishbowl that is Montreal, with the Journal de Montreal once entering Saku Koivu's hospital room and taking a photo of the then-Canadiens captain without permission.
What's more horrifying? Imagine what the media would do to a player who had actually spited them or at least wasn't recovering from a career-threatening eye injury at the time (to add insult to injury, the flash was used). But, sure, let's sign in Montreal. They've got poutine, don't you know?
Tack onto that the tax situation, not to mention the Marc Bergevin-Michel Therrien tandem in the front office, which, even if the trend predates them, certainly isn't helping matters.
Really, the only logical reason why players don't categorically deny any interest in playing here? Not only do they not want to burn any bridges, but they want to leave the door open to the possibility, should all the others slam shut.
The Best You're Going to Get
Looking at arguably the last five top French-Canadian free agents to sign here, there's a bit of recurring theme. See if you can spot it:
Daniel Briere in 2013-14
Francis Bouillon in 2012-13 (who's originally from New York City, but grew up in Quebec)
Mathieu Darche in 2009-10
Marc-Andre Bergeron in 2009-10
Georges Laraque in 2008-09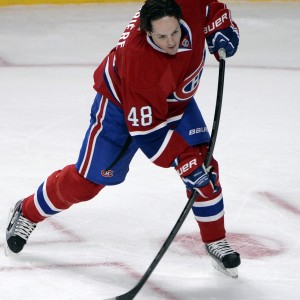 The list excludes current Habs depth defenseman and Montreal native Mark Barberio, but it's not just because of his last name. It's worth noting that, in spite of the moderate success he's seen here, he was only able to sign a two-way deal with Montreal after not receiving an offer from the Tampa Bay Lightning, the team that drafted him. He may very well have believed it was the best he was going to get.
In any case, it's hardly a who's who of NHL talent, perhaps specifically in the case of Darche. He had only played one full NHL season up to that point as a 33-year-old (back in 2007-08 with the God-awful Lightning), but still found a regular spot on the Habs roster for the next three campaigns.
Excluding Briere (who's a separate story all by himself), only Bergeron, who was maybe going for a record or something—on his fifth NHL team in three years with Montreal—went on to play elsewhere in the league. And, in spite of his decent point total that season (34 in 60 games, including 13 goals), it's not like he was in demand, in spite of his jersey collection.
Andrei Markov Gets Shown the Money
Montreal really only signed him after Habs-lifer Andrei Markov had been injured, with Markov serving as yet another example of how the hometown Habs discount is a myth. He re-signed for 2014-15 for three years at the same cap hit of $5.75 million he had been earning for his previous two contracts totaling seven years.
This when he was 35 going on 36… and had played just 65 games in between 2009 and 2012 due to various injuries. This despite Markov saying after the deal was done:
"I knew before the season was over I'd like to stay with the Montreal Canadiens, so I'm happy the deal was done and I'm looking forward now. I feel like I'm at home here. I feel comfortable. I'd like to stay for the rest of my career."
…But, sure, it's P.K. Subban who is the only selfish player who ever lived. You would at least get that impression if you had asked Markov way back when.
Hardly News
Ultimately, it becomes clear that Montreal is almost a bucket-list item of sorts, something to cross off only when the end is nigh. Perron may be making headlines these days for the choice he made, but it's hardly news. Perron only has so many more opportunities to cash in, and, considering his own track record, it's almost a miracle he was able to this time around.
Really, while he could have worked out for Montreal, looking at his mediocre offensive stats, the real wonder is why anyone should care. In all actuality, Perron signing with St. Louis should be inconsequential to Habs fans, but instead, it is symptomatic of a bigger problem. Montreal just isn't an attractive destination.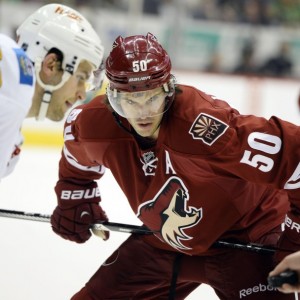 The only solution seems to be to severely overpay to attract free agents in the primes of their respective careers (or, in the case of Briere, severely overpay no matter what). That's in part why Antoine Vermette playing here doesn't make sense, to be more topical. The Habs just don't need another glorified bottom-six forward as they have a glut of them already, nor do they have the cap space to overpay for a top-six one.
It's perhaps no small coincidence as a result that Montreal's top three players prior to the Subban trade were all developed within the organization. So, no the Habs aren't licked yet. They do have their strengths, but they are severely handicapped and, for whatever reason, seem to continually shoot themselves in the foot, trading away superstars that actually want to play here.
You can argue Subban had to go, but when your alternatives are bargain-bin fodder or players well past their expiry date, maybe it's time to reassess where you stand on the matter. As such, consider the next few years key, before the contracts of Carey Price and Max Pacioretty become due because their reasons to stay are of the fleeting variety.
I mean, would you? Even if it's now seemingly become a question of the team trying to convince itself it's a great place to play instead of everyone else?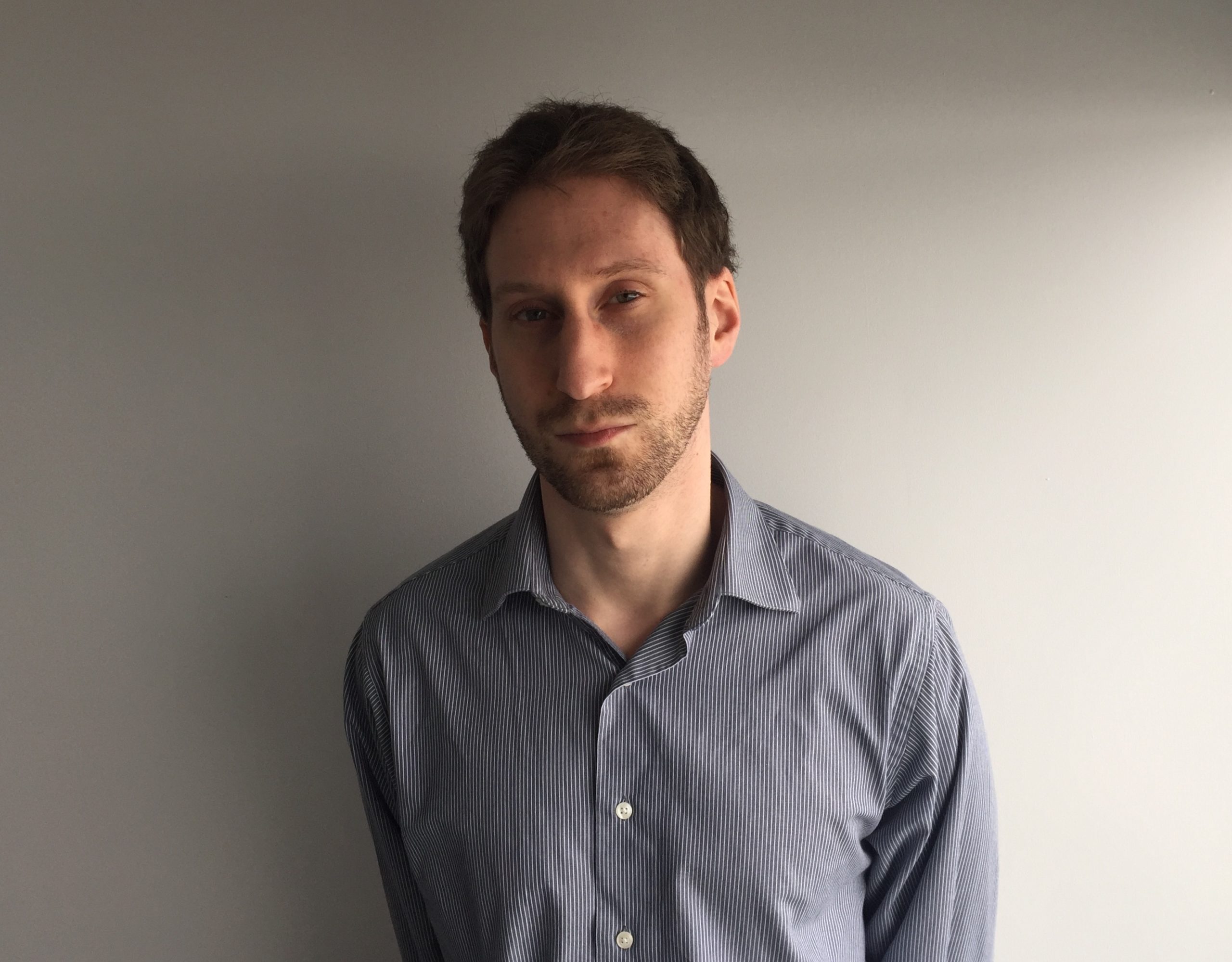 After 10 years of writing hockey, Ryan decided it was as good a time as any to actually join The Hockey Writers for the 2014-15 season. Having appeared as a guest on such programs as CBC Radio One's Daybreak, Ryan has also written for the Montreal Gazette and Bleacher Report and worked for the NHL itself and his hometown Montreal Canadiens. He currently writes about all things Habs for THW, with it being a career highlight for him to have covered the 2021 Stanley Cup Final as a credentialed member of the press.