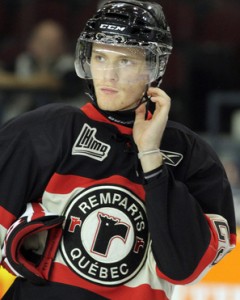 Welcome to the latest of many weekly columns on The Hockey Writers: The Prospect Panel. Each week, three of our prospect writers will be answering your questions, as well as some that many others that people will be wanting to have answers to very soon. In The Prospect Panel there will be discussions of all things prospects, whether they play in the NHL, CHL, NCAA, AHL, Europe, or anywhere else. This is our first edition of the weekly column, and this week our three prospect panelists are Shawn Reznik, Andrew Sykes, and myself, David O'Connor.
As of this week, who would you choose first overall in the 2012 NHL Draft?
Shawn Reznik: At this point, it's a huge tossup between Yakupov and Grigorenko, for me. Yakupov has the game-breaking potential that GM's are looking for, but Grigorenko has the size, skill and poise that make him an attractive option for 1st overall. With Grigorenko's recent injury in the World Junior Championships, that certainly gives Yakupov the advantage to outperform Mikhail (and he has done admirably in the tournament. I have to choose Yakupov, but that decision may change by the end of this year's CHL season.
David O'Connor: There's no question in my mind that Nail Yakupov should be the number selection. He's the most talented player available, and arguably has the most potential as well. Yakupov is a scoring threat everytime he steps on the ice. His outstanding vision, passing, and shooting allow him to make himself look two steps above everyone else. If you need a goal, he's the guy Sarnia and any other CHL team would put on the ice, as Nail is a franchise player with electrifying goal scoring ability. Grigorenko's recent injury won't help him in terms of staying number one on the International Scouting Service's list. It would absolutely shock me if Nail Yakupov doesn't go first overall.
Andrew Sykes: Without question, Yakupov. I say without question in no disrespect to Mikhail Grigorenko, but I feel that Yakupov is a slam dunk as the best player in this year's draft. He has all the tools of an elite player and is someone that could make an impact as a rookie next year.
How does the loss of Charlie Coyle affect Boston University, and how will he impact the Sea Dogs?
Shawn Reznik: Charlie Coyle's decision to leave Boston University and play for Saint John has already left a mark on BU. In their first game to open up the second half of the season, BU lost 5-2 at the hands of Notre Dame. In a span of twoo weeks, Boston lost two of their top players, Coyle and Corey Trivino (Trivino on a MUCH more serious note). While the team was gunning for a top spot in Hockey East, losing Coyle will be too much to overcome. I think BU will head in a downward spiral from here on out.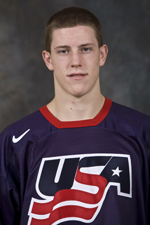 As for Coyle heading to Saint John, Sea Dog fans have a reason to rejoice as their chances to win a second straight Memorial Cup just went through the roof. Already boasting three first round picks (Huberdeau, Beaulieu, Phillips), Coyle makes Saint John's top six that much more deadly. Coyle isn't coming off the greatest World Juniors, but the Sea Sogs will do some damage. I fully expect them to win the Memorial Cup this season.
David O'Connor: Boston University lost two of their top players within a matter of just a few weeks. It was a massive blow that's going to take a long time to repair. Charlie Coyle was considered one of the best player's in the NCAA, and one of the best NHL prospects playing college hockey… not anymore! Boston University was a powerhouse in ice hockey…not anymore! The loss of Coyle could have an impact for year's to come, as prospective players will be questioning whether the NCAA route is the way to go, and they'll also question whether BU is the right place to play.
Charlie Coyle will be joining an already stacked Saint John lineup, and have made them the Memorial Cup favourite once again. A first line with Coyle and Jonathan Huberdeau playing together could be the scariest line in the CHL to face. Add in Stanislav Galiev, Tomas Jurco, and Zack Phillips, and the Sea Dogs have the best forward group in the country. There's still rumor's circulating that Brandon Gormley could be acquired to boost the blueline, but even if they don't get him, Saint John is a huge favourite to win the major junior championship.
Andrew Sykes: For BU, the loss of Coyle is huge especially when it came just days after losing their top forward in Islanders prospect Corey Trivino. Although they still have the goods to compete in Hockey East, the loss of those two players certainly will make knocking off rival Boston College that much more of a challenge.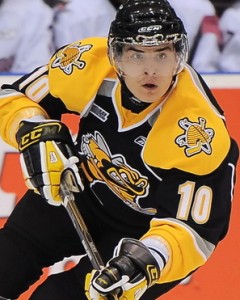 For the Sea Dogs, the addition of a player like Coyle can only be a positive for a team that was already a threat to repeat as QMJHL champions without him. Coyle gives Saint John their fourth first-round draft pick alongside the likes of Jonathan Huberdeau, Nathan Beaulieu and Zack Phillips. Add in Tomas Jurco and Stanislav Galiev, two first round talents in their own right, and you have what could potentially be an unstoppable team.
Who are your players of the tournament from the 2012 World Juniors?
Shawn Reznik: My forward is Max Friberg. Friberg had a crazy goal against the Canadians in last year's World Junior Championship, but was looked at as more of an energy player. The Anaheim Ducks pick exploded for 9 goals this tournament and doesn't seem to be stopping anytime soon. With players like Filip Forsberg, Mika Zibanejad and Johan Larsson on the team, you'd expect it to be difficult for Friberg to outscore his opponents, but that is exactly what Friberg has done. This "energy player" is looking more like a goal scorer.
My defenseman is Jacob Trouba. The kid was the youngets player on Team USA and still managed to arguably be the best defenseman the entire tournament for the States. He really solidified himself as one of the top prospects in the tournament. Assuming he continues his great play for the U18 USNTDP, a top 10 pick in June is not a stretch.
In goal I'd have to pick Vasilievski. The only reason the Russians were ever in this tournament was the play of Vasilievski. He was one of the tournament's best goalies the entire week and a half. Except for the flub against Canadians in the semis (every goalie has a bad game here and there), Vasilievski was solid in all of his starts during the round-robin games, Czech Republic, and two of three periods in the semifinal.
David O'Connor: The forward of the tournament is without a doubt Mark Stone. He's been Team Canada's most consistent player right from start to finish, and the tournament's most consistent player as well. Stone scored at least one goal in every pre-tournament game, and every round-robin game. What's impressed me most about Stone is that he knows his strength, and he sticks to it. Stone knows that the best spot for him to be in the offensive zone is in front of the net, and that's exactly where he's been burying pucks for the past couple of weeks. He finished the tournament with 7 goals, despite hardly playing in the final two games. Some will say Sweden's Max Friberg deserves this, because he got more points. But the only reason Stone wasn't effective in Canada's final two games was because a hand injury limited his ice time. Overall, Stone was the better player on both ends of the ice.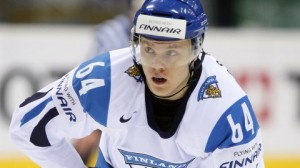 On defense, I'm going to go with another Canadian, as Brandon Gormley is my defenseman of the WJC's. After being cut twice, Gormley showed up at the selection camp this year with something to prove, and he's shown that he's worthy of being the team's number one blueliner. A Phoenix Coyotes prospect, Gormley tallied 6 points for Team Canada on the back end, while being very reliable in his own zone.
In the crease, my goaltender of the tournament is Petr Mrazek. On a team that didn't even make it past the quarterfinals, Mrazek shined while getting attacked with shots by the opposition. He stopped 193 of 208 shots on goal, good enough for a .928 save percentage. Mrazek broke out in this tournament as a star goalie, and people are already saying the Detroit Red Wings might have a draft-day-steal in their hands. Plus, how can you not like a goalie who displayed some of the best netminder celebrations we've seen in years?
Andrew Sykes: To me there were three players that stood out abouve the rest at the 2012 WJCH: Evgeny Kuznetsov of Russia, Max Friberg of Sweden and Finland's Mikael Granlund. For the second straight year Kuznetsov etched his status in Russian hockey lore by leading his team to another heart-pounding win over Canada and within an overtime goal of a second straight gold medal. Despite his team coming up short in the gold medal game, he was the tournament's leading scorer which included a nine-point effort against Latvia.
There was also Finnish captain Mikael Granlund. Even without mentioning his tremendous skill and talent as a player which is obvious to anyone, what impressed me most about Granlund was the leadership, heart and determination he played with in every game. He nearly willed the Finns to to gold medal game with his incredible effort at both ends of the rink and was quite simply a joy to watch throughout the tournament.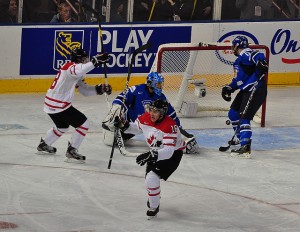 Others who impressed include forward Mark Stone and defenseman Brandon Gormley of Canada, Russian forward Nail Yakupov along with goaltender Andrei Vasilevski, Swedish overtime hero Mika Zibanejad and defenseman Oscar Klefbom, forward Teemu Pulkkinnen of Finland and Czech goalie Petr Mrazek.
Who's the better long-term prospect: Max Domi or Seth Jones?
Shawn Reznik: I have always been a firm believer in building from the net out. Despite RNH's hot start to the season with Edmonton, I still felt that Adam Larsson was the better pick. Much the same in this situation, I'd take Seth Jones over Max Domi. Jones is the total package when it comes to defensemen. He's got size, grit, offensive skill, stickhandling, vision, physicality…the list goes on and on. A franchise D-man – I feel – is more important than a franchise forward. Don't believe me? Just look at Niklas Lidstrom.
David O'Connor: Even though Seth Jones is a tremendous prospect, I'm going to say that Max Domi could be better in the long run. With Jones, I think there's a limit to his potential. Domi is one of those players who has the potential to be an offensive superstar in today's pro game. Max prefers to call himself a playmaker, but he also has tremendous goal scoring ability. This is what sets him apart from comparable prospects. He's got that greatly-desired talent where the puck just seems to follow him around the ice. In this is rookie season, Domi has already been listed on TSN's Top 50 OHL Players list, and he'll be moving into the top thirty in the very near future. Some believe he's too small for the NHL, but with today's "new NHL", smaller players are succeeding more than ever before. Domi could be one of the next ones to do so.
Andrew Sykes: At 6'4 and possesing some unique physcial attributes, Jones is still very raw but the type of player he can become is very evident. Still though I will say Max Domi is the better prospect. Domi has been very impressive in his rookie OHL season with the London Knights and has had is draft stock on the rise. A quick comparison of Domi could be made to the aforementioned Granlund. Although somewhat small at 5'11 and 185 pounds, he has a stocky build and has a strong lower core as well as possesing very strong hands. He is a very smart player with a potentially elite playmaking ability and certainly doesn't shy away from the chippy side of the game.
Which CHL rookie should everyone keep an eye on over the second half of the season?
Shawn Reznik: If I had to choose anyone, it would be Connor Murphy of the Sarnia Sting. Murphy felt like he was in a dream last season. He scored the overtime winner in the U-18 tournament to secure gold for Team USA, was drafted by the Phoenix Coyotes in the first round in 2011 and then signed a contract with one of the most skilled teams in the OHL, the Sarnia Sting. He has battled through injury since he got to Sarnia and has only been able to play in 4 games this season. But now that he is completely healthy, look for Murphy to show the OHL why he is a first round pick.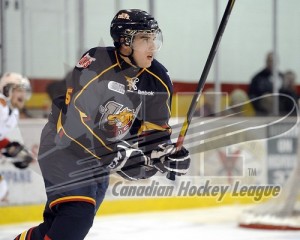 David O'Connor: Over the second half of the season, you should keep an eye on Nick Ritchie of the Peterborough Petes. He was the second overall pick behind Aaron Ekblad in the 2011 OHL Priority Selection, and has sort of been overshadowed because of Ekblad's "exceptional" situation. However, Ritchie is still one of the top rookie scorers in the league, with 22 points through 35 games with the Petes this season. The brother of Sarnia's Brett Ritchie, Nick has good size at six-foot-two, 207 pounds, and also has some great offensive ability. He dominated the GTHL minor midget circuit last season, and has been a smooth transition to major junior. He's been able to play with Matt Puempel and Austin Watson this year, and that's really helped him develop. The Petes could make the playoffs this season, so keep an eye on Nick Ritchie moving forward.
Andrew Sykes: I will go with my fellow Windsor/Essex County native Aaron Ekblad of the Barrie Colts. Only the second player to ever receive the "exceptional player" status, Ekblad has shown little problem adjusting to the OHL despite only being 15 years old. The 6'4, 207 pound blueliner is tied for fifth in OHL rookie scoring and is 13th in the league among all defencemen. With his size, reach, skating, puck-smarts and an overall high hockey IQ, Ekblad is already developing into one of the league's best defensive prospects to come around in years. With the Colts on track for a run in the OHL's Eastern Conference, look for Ekblad to further establish himself as a budding superstar on the junior scene.
Remember, we want your comments and your feedback. If you have a question, just leave it in the comments section or send it to one of our panelists by e-mail. If we feel it's a question worth answering, we'll do our best to answer it for you.