Four games into the 2011/12 season the Edmonton Ryan's, err ah the Edmonton Oilers have got off to a satisfying start; well at least every player with the first name Ryan. Four goals in his first four NHL regular season games has taken 'the Nudge' to the next level of rock-star status in Edmonton. Not that he didn't have that status before, but he's backing up his worth early in his NHL career.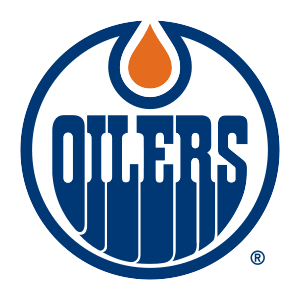 Ryan Smyth's slick finish game-winning goal against Nashville was brilliant and the celebration that followed brought chills of retro Smytty. That was Smyth's first goal as an Oiler on home-ice since 2007. Ryan Jones is proving to be worth every dime of the new extension he received – playing with heart and passion every shift, he has one goal to his total.
Will this end up being the year of the Ryan? So far, they have stolen the show but can they keep it up? Ryan Nugent-Hopkins has almost assured himself a spot in the line-up for the remainder of the season, he's the main source of offence and makes everyone around him better as seen dishing out a laser pass to Taylor Hall for his first of the season against the Predators. RNH has looked like a veteran at times on the ice, mature beyond his years, if he continues to get first line minutes the Calder Trophy should definitely be in his sights.
A born leader on and off the ice, Ryan Smyth is home and doing what he does best: rallying the Oilers at the sight of his grin. Still as adventurous as ever when traveling to the net, as seen against the Predators, the finishing touch is still alive and well. But what he does for the kids, is worth something more than his actual on-ice production. 'Captain Canada' in the same locker-room as Taylor Hall, Jordan Eberle, Ryan Nugent-Hopkins can only make these players stronger hockey players and stronger people.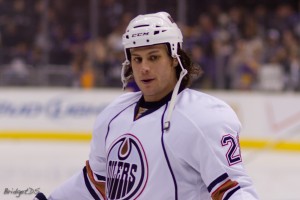 How about Ryan Jones, claimed off waivers from Nashville during the 2009/10 season has developed into a fan favourite amongst the Oilers fans. Many fans don't know that he took a bit of an unusual route to the NHL. The Minnesota Wild must have had one of their better scouts looking at Jones when they took the 'Junior B' player out of Chatham Maroons in the 4th round in 2004. He went on to play four seasons at the Miami University of Ohio, averaging over a point/game average in his final two seasons. Not given a full chance in Nashville, Edmonton scooped up the goods.
So call it what you want: The Ryan Show, the Three Ryan's, TR's, Ryan x3, it all equals to three hockey players excelling during a great for hockey in Edmonton.
Stephen is a student at the Northern Institute of Technology – Television in Edmonton, Alberta.