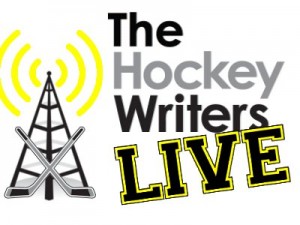 The times seem to become worse and worse hockey fans. It has not been an easy week of it for anyone to be honest with what has gone on in this country. Friday, there was a tragedy that still makes us gasp in horror at the Sandy Hook Elementary School in Newtown, Connecticut. Our deepest prayers and condolences go out to the friends and families of the loved ones who lost their lives, the town and honestly this country. It has not been easy to try and get back into any sport, let alone hockey.
We are going to try our best to delve back into a hockey frame of mind. It is not going to be easy and with the NHL and NHLPA using one of the most dangerous playbooks you can ask, times will get tougher before they become easier. There was a good bit of news and most of it not good with the CBA this week including disclaimers, decertifying, and threats of making every single NHL player a free agent. Clearly this league sometimes gets too self absorbed compared to what is going on with the world and that sparked a whole new apathy to the league.
As always, the goal is to focus more on the hockey that is being played over the hockey that has spilled into the legal arena. This week we found a guest that we not only respect but probably can teach us a few things or many about hockey. Kevin Allen joins us this week on the show to talk about the latest topics in the sport and more. Here is the rundown for the show tonight.
A moment of silence after the opening and brief hello.
When sports doesn't matter quite so much.
Where we go from here.

Kevin Allen

from

USA Today

joins us on the show.
The latest about here's another case of that damn CBA!
Exploring the landscape of the other leagues on this side of the pond.
Talking a little college hockey and that dreaded power elite.
Media and non-media questions about the PHWA.
What Kevin thinks ultimately happens with the NHL and its effects.
Josh and I span the hockey world with a World Juniors teaser.
The show wraps with "Christmas Wishlists For The Hockey Fan".
As always , there is the overtime where everything is free flowing. The show as always can be found via THW Live and on the The Hockey Writers site also. Phone calls are encouraged at 1-347-826-7358. Furthermore we will have the chat room open and twitter open so everyone can get their opinions and questions out there. This will be a spirited show tonight and guaranteed one not to miss.
Thanks again to everyone that makes the show possible. We hope to see or hear from you at 8:00 tonight and always remember that at THW Live, we strive to bring the unique and mainstream together.
Simply a hockey writer who is a jack of all trades. No question is too big or too small and in fantasy hockey there is no such thing as a stupid question. Now a proud, accredited member of the FSWA. I am also a New Jersey Devils lead writer, prospects writer, humorist, and so much more. You can find me on Twitter at @ChrisWasselDFS