It has bee a fun and hectic month leading up to the 2013 NHL Draft. For anyone who has covered it aggressively to any capacity, they understand the time and effort it takes to truly know prospects. It really is a learning process that never stops. As I have been getting to know a lot of the draft eligible players, it hit me. Let's do a show that is not so rigid. Why not. After all, these are still young men who play for the love of the game and the dream of making it big in the NHL.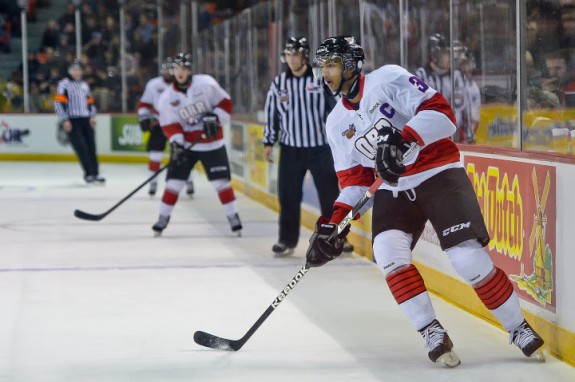 The guy above is a perfect example. His father, Popeye, was a professional basketball player for over a decade and here is his son, on the precipice of going very high in the draft. It is why you can truly say you never know.
Tonight at 9 pm ET, over on Blog Talk Radio, we examine the draft and all that surrounds it, everything from the seriousness to the humor. That phone number is 1-347-826-7358 for those who want to call in. Also you can follow me personally on twitter @ChrisWasselTHW for the latest and some show notes as well. Come take a listen to a draft show that is a bit off the beaten path while learning a little all in one sitting.
Simply a hockey writer who is a jack of all trades. No question is too big or too small and in fantasy hockey there is no such thing as a stupid question. Now a proud, accredited member of the FSWA. I am also a New Jersey Devils lead writer, prospects writer, humorist, and so much more. You can find me on Twitter at @ChrisWasselDFS