There is no shortage of offense among this year's Hall of Fame class. Pavel Bure, Adam Oates, Joe Sakic, and Mats Sundin were all premier offensive players during the 1990s.
Although their playing styles are drastically different, their career totals rank among the best in NHL history.
Four of our writers, Kevin Goff, Fred Poulin, Dan Rice, and Geoff Rosenthal have shared their thoughts about this year's class. Let's see what they had to say in response to these questions:
Question: Out of the four players in the Hall of Fame class, which player stands out to you and why?
Goff: The one that stands out the most to me is Joe Sakic. His numbers and accomplishments simply speak volumes above the other inductees.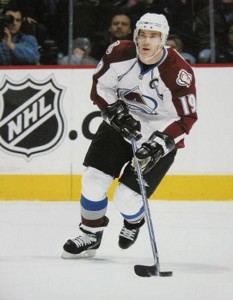 Of the players being inducted, Joe Sakic is the only one to have won a Stanley Cup championship. He is also the only player in this group to be named MVP in either the regular season or the playoffs.
Sakic has the most points of all the players in this class, as well as the most goals. Each of the players in this class has been recognized as a leader, but Joe Sakic's leadership outshines all the rest. Simply put, Joe Sakic is, by far, the best player being inducted this year.
Poulin: Joe Sakic because he is my childhood idol. As a Quebec Nordiques fan, I was a 10 year-old when Sakic made his NHL debut in 1988-89, scoring 62 points in his rookie career.
A quiet leader, Sakic always gave his 100% on every shift despite playing with marginal linemates in the first few years of his career.
Rice: I'd say Pavel Bure. He was a big name when I really started becoming a fan and was one of the more dynamic players that really attracted me to the game (along with Alexander Mogilny, Teemu Selanne, and Sergei Fedorov).
When Bure was on the ice, the chances of something exciting happening were very high. His speed was at times unmatched, and his on-ice personality was something that I enjoyed, seeing him in person and on TV.
Rosenthal: For me it's Joe Sakic. Over the past decade, the Hall of Fame has too often let in players who would better be recognized in the "Hall of Very Good." This isn't true of Super Joe.
The man's numbers (eighth in all-time points, 14th in all-time goals, an NHL record of eight overtime playoff goals) are extraordinary, and his leadership – both as captain of the Quebec/Colorado franchise and as a role model in the league – is matched by only a select few.
After attending his jersey retirement in Denver in 2009, I'm sad that I won't be able to be present for one last celebration of his career.
Question: How does this Hall of Fame Class compare to recent Hall of Fame classes? (2007 – Mark Messier, Scott Stevens, Al MacInnis, and Ron Francis or 2009 – Brett Hull, Brian Leetch, Steve Yzerman, and Luc Robitaille
)
Goff: From a talent perspective, this group is certainly right up there. Each player has crossed the 100 point mark at some point in their career which speaks to their ability.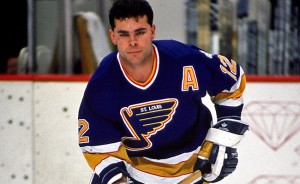 Where this group is lacking, so to speak, is in championships. Classes like that of Messier, Stevens, MacInnis and Francis simply dwarf the postseason success of this class. Without Joe Sakic, this Hall of Fame class would have absolutely nothing in regards to post-season triumphs.
This class had great success in their time in the league, but is not one that has the jewelry to go along with it.
Poulin: I really think the 2012 class is a little bit weaker than the above classes.
This class has players like Sundin and Oates, who never  had much success in the playoffs. Unfortunately for Bure, his career was shortened because of injuries, so Sakic is the only inductee who really stands out and was a lock from the get go to be inducted.
Rice: I'd say this year's class is just as equal in talent as any other class. They are all Hall-of-Famers.
Rosenthal: The aforementioned classes are two of the greatest ever. Players such as Yzerman, Hull, and Messier, will go down as all-around, once-in-a-generation type players.
Pavel Bure, Adam Oates, and Mats Sundin don't bring that phrase to mind. They were, of course, brilliant players. I doubt, for example, that there are many players who were ever as good at scoring goals as Pavel Bure. But there's a reason that Bure and Oates didn't make it on the first (or even second) ballot.
Question: Do you have a problem with any of the four players who were inducted and why?

Goff: If there was one player that I would say probably shouldn't be in, I would have to say that it's Pavel Bure.  From a production standpoint, Bure is the only player under 1000 points in this group, and he has almost half as many points as the other three.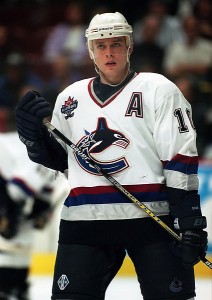 Bure is a phenomenal talent that brought an immense amount of flash and excitement, and his international achievements are certainly outstanding. However, the breadth of his work and achievements simply don't measure up to those of the other players.
Poulin: I think Pavel Bure has no business in the HHOF and that Brendan Shanahan should have been inducted rather than him.
Rice: All four of this year's players certainly belong in the Hall. Some believe others should have gotten in, but unfortunately the system only allows 4 at a time.
Many of those in question will make it in eventually.
Rosenthal: All four players are worthy of the Hall of Fame; however, Mats Sundin is not a first ballot hall of famer – certainly not ahead of Brendan Shanahan. The first ballot should be reserved for the Sakics, Messiers, Hulls, etc.
Question: Which player that missed out on the Hall of Fame this year would you have included in this year's class?
Goff: Of the players that were "snubbed" this year, I think the obvious swap out for Bure would be Brendan Shanahan. Shanahan has more than 600 goals and over 1300 points, plus three Stanley Cup Championships.
Add in that he is the second-highest goal scoring left-winger in the history of the National Hockey League and you see a guy who absolutely should have been a first-ballot Hall of Famer.
Poulin: Brendan Shanahan!
Rice: If it were up to me, I'd probably have included Phil Housley over Mats Sundin. Both are worthy players, I just feel Housley as a d-man with over 1000 points should maybe have gotten in earlier.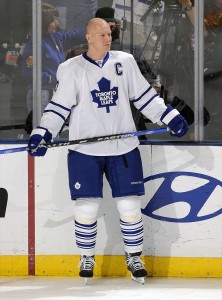 He's one of the best American players ever as well, probably top 3.
Rosenthal: As one might be able to guess based on my previous comments, Brendan Shanahan should have been inducted.
People will argue whether he was excluded based on merit or for other political reasons surrounding his current position with the league, but either way, he'll have to wait until 2013.