In Saturday's full slate of games, a few goalies stood above the competition. But who stood out from the first full week and a half of matchups? Today, we'll take a look at both discussions.
Francouz Debuts in Denver
29-year-old Pavel Francouz has accomplished a lot in his young life. He's been the best goalie in the Czech Extraliga twice, as well as winning a championship and playoff MVP honors. He's been a two-time KHL all-star. He even apparently has a pilot's license! But until Saturday, he'd never started a game in the National Hockey League.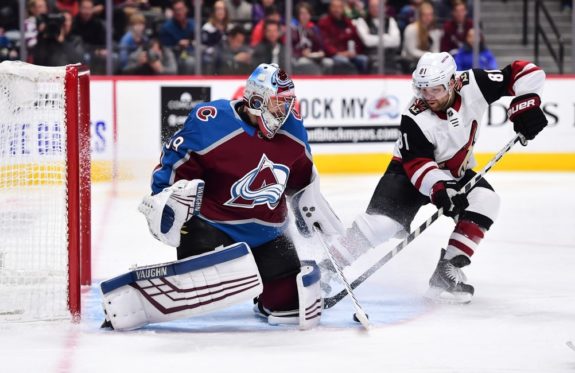 That all changed in Denver Saturday evening, when Francouz took the ice against the Arizona Coyotes. He got his skates wet in two NHL appearances last season, but this was his first opportunity to man the crease from start to finish, and he represented himself well.
Francouz performed very well, turning aside 34 of 36 shots and bringing home the overtime win to keep the Avalanche undefeated. He took home first star of the night performances for his efforts, and likely earned some more NHL starts in the process.
Many viewed the Avalanche as a strong favorite entering the season, but questions about their goaltending dragged them down a bit. Now, it seems like they may have not one but two viable NHL options with Francouz and Philipp Grubauer. At 4-0-0, they are certainly one of the biggest threats in the league.
Rask Notches a Shutout
Speaking of serious threats, the Boston Bruins are 4-1, with their only loss coming to the Avalanche. On Saturday, they defeated the struggling New Jersey Devils 3-0, but Tuukka Rask was the star of the show.
Rask turned aside all 31 of the shots he faced from the overhauled Devils roster. It was the second Bruins shutout on the young season, with the other orchestrated by backup Jaroslav Halak. The two formed an impressive tandem last season, finishing fourth in the Jennings Trophy race despite early struggles by Rask.
Tuukka Rask (AP Photo/Brandon Wade)

Jaroslav Halak (Bob DeChiara-USA TODAY Sports)
He erased all those concerns with an incredible playoff run that would have easily earned Rask the Conn Smythe Trophy had the Bruins pulled out the win in Game 7. Now, he and Halak return to the ice looking to return and finish the job this season. It looks like the duo is already in top form, which should concern any team in their path.
Week in Review
Who's Hot?
If you have a Vezina Trophy ballot, you should go ahead and write John Gibson's name in pencil. The Anaheim Ducks goalie was already one of the top netminders in the NHL, but he is off to an even more incredible start. He is 3-1 with an absurd .961 save percentage (SV%) and a 1.26 goals against average (GAA).
Not to be overlooked, Rask has manufactured three brilliant starts, including his shutout on Saturday. David Rittich of the Calgary Flames is more than justifying his new contract so far, with a .929 SV% in four starts. Grubauer is validating the Avalanche's faith in him as a number one as well, with a .931 SV% in three wins.
Who's Not?
There aren't words for how brutal Jonathan Quick's season has been so far. He's allowed 14 goals on 56 shots, which comes with a .750 SV% and a 7.17 GAA. It's tough to know what's wrong with the two-time Jennings and one-time Conn Smythe Trophy winner, but he is clearly a shell of his former self and has been for some time.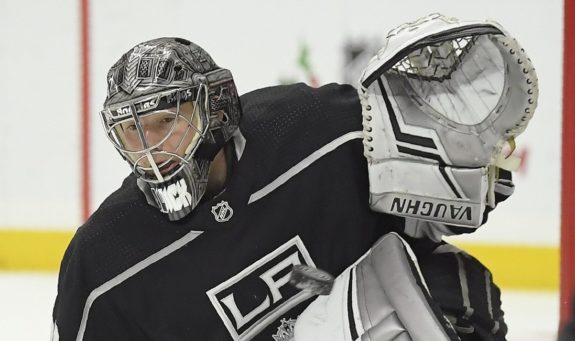 Speaking of Pacific Division goalies, Martin Jones has been abysmal as well. He's allowed 12 goals on 82 shots for an .854 SV% and a 4.55 GAA. The duo is owed a combined $51.95 million (by cap hit) over the next five seasons (Quick's contract ends in four), and they are a case study on how a bad goalie contract can devastate a franchise.
Backup of the Week: James Reimer
The starting goalies don't deserve all the headlines. Each week, we'll acknowledge a backup of the week. This week, the honor goes to James Reimer, who had a .933 SV% and a 2.65 GAA in three starts and displayed his trademark wit after surrendering the Carolina Hurricanes first loss.
Though the Hurricanes will likely form a tandem like they did last season, Petr Mrazek is undoubtedly the 1A, and Reimer's three strong starts earn him recognition in this first full week of the season. With that defense and two strong netminders, the Hurricanes look primed to repeat last season's success.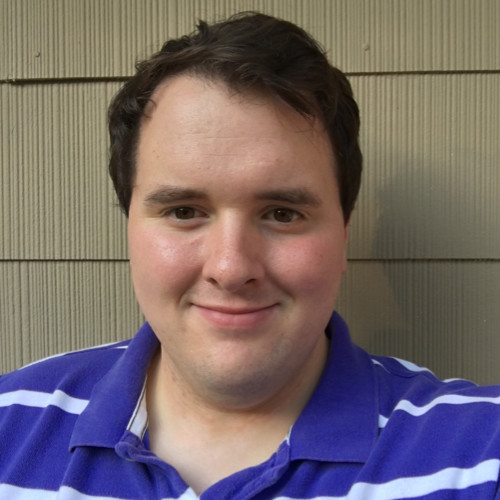 Stephen Ground is a veteran of over three years at THW, focusing on the St. Louis Blues, NHL goaltending, and the annual World Junior Championship. He is the co-host of the Two Guys One Cup Podcast, a hockey podcast focused on the Blues.