I'll admit I was a bit trigger happy with last week's rankings. I focused too much on standings and records instead of how well teams actually played. A new week has ended and there are changes to the rankings. Here are the Power Rankings for Week 2 of the NHL season.
30. Buffalo Sabres (1-5-0)
Last Week's Ranking: 29
This Week's Schedule: @Ducks, @Kings, @Sharks
Breakdown: Last week started out bad for the Buffalo Sabres…very bad. The team was out shot 44-12 against the Anaheim Ducks in a game where Ted Nolan compared his team to that of a pee wee squad. They were able to get their first win in a shootout against Carolina, but were shut out the next two games again Florida and Boston, respectively.
29. Carolina Hurricanes (0-2-2)
Last Week's Ranking: 28
This Week's Schedule: @Jets, @Flames, @Oilers
Breakdown: The Hurricanes haven't won a game yet, lost to the Sabres in a shootout, and have questionable goaltending. Although it's only two weeks into the season, the team is already circling the drain. Talks of trading Andrej Sekera and Eric Staal have been heating up. Imagine how bad they'd be with both of those players in their lineup. Luckily their schedule next week is a bit easier.
28. Edmonton Oilers (0-4-1)
Last Week's Ranking: 24
This Week's Schedule: Lightning, Capitals, Hurricanes
Breakdown: Along with Carolina, they're the only other team in the NHL without a win. Oilers fans have had to endure countless sub-par seasons hoping for a turnaround that doesn't seem to be arriving. Darnell Nurse got a sniff of NHL action in his first ever game, but was sent back to junior right afterwards. 'There's always next season' is the reoccurring phrase that will be brought up again if their young guns don't start producing soon.
Shane Sander of THW had this to say about Edmonton's head coach: "Eakins is now 29-48-10 as an NHL coach (0.395 W%) and is proving he's just not ready to be a head coach at an NHL level – maybe an assistant coach, but not a head coach.
27. Florida Panthers (1-2-2)
Last Week's Ranking: 26
This Week's Schedule: @Avalanche, @Coyotes
Breakdown: The Panthers were 29th in the league last season in goals-per-game. In the five games they've played this season, they're averaging one goal-per-game – currently last in the NHL. Even worse, their overpaid free-agent acquisition, Dave Bolland, left Friday's game with a lower-body injury and didn't play in Saturday's game. Florida is off to a slow start and none of their higher profile players have been able to generate consistent scoring opportunities. It's not going to be an easy road for them when they face off against Colorado and Arizona this week (two teams with better rosters).
26. Winnipeg Jets (1-4-0)
Last Week's Ranking: 21
This Week's Schedule: Hurricanes, Lightning, Avalanche
Breakdown: There doesn't seem to be a cohesiveness with this Winnipeg Jets team. Maybe they're lacking a true identity or just overall talent. I guess that's the price you pay when your GM is stagnant in trade talks. The Jets outshot the Predators early this week, but weren't able to solve Pekka Rinne. They were also dominated by the Flames last night. Is a shakeup coming soon or are they content with remaining mediocre?
25. Philadelphia Flyers (1-2-2)
Last Week's Ranking: 27
This Week's Schedule: @Chicago, @Penguins, Red Wings
Breakdown: While the Flyers have improved as each game has gone along, they're still far from good. Defense seems to be optional for them on a nightly basis and that doesn't help starter Steve Mason at all. They were finally able to get their first win of the season against the Stars, but if the Flyers don't tighten up their play, they can expect more goals against and more losses as a result.
24. Arizona Coyotes (2-2-0)
Last Week's Ranking: 18
This Week's Schedule: @Predators, @Wild, Panthers
Breakdown: The Coyotes went 1-1 this week. They're not terrible, but they're also not great by any means. They'll have their hands tied with their next two games when they make the trip to Nashville and Minnesota. They need to start getting scoring from their top three lines to push their way into playoff contention.
23. Calgary Flames (4-3-0)
Last Week's Ranking: 23
This Week's Schedule: Lightning, Hurricanes, Capitals
Breakdown: Even with the three wins this week against Nashville, Chicago, and Winnipeg, Calgary has far from a menacing lineup. Two of their top three leading scorers are defensemen, which is to be expected when your 1st line consists of Mason Raymond, Mikael Backlund, and Curtis Glencross. They're off to a halfway decent start, but over the long haul that lineup will eventually be exposed.
22. Toronto Maple Leafs (2-3-1)
Last Week's Ranking: 19
This Week's Schedule: @Islanders, @Senators, Bruins
Breakdown: Toronto started the week on the right foot with an overtime win against the Colorado Avalanche. Colorado has had their woes lately, so winning in overtime against them isn't the most impressive of feats. Then Toronto dropped two games to Detroit – the 2nd game was a loss with 10 seconds remaining in overtime. Overall, they been relatively evenly matched against their opponents, but puck luck is just not going their way.
21. Colorado Avalanche (1-4-1)
Last Week's Ranking: 30
This Week's Schedule: Panthers, Canucks, @Jets
Breakdown: Advanced stats pundits were calling for the Avalanche to be much worse than they were last season. While I don't put too much effort into advanced stats, the Avalanche are still nowhere near as bad as their record indicates. They dropped all three games this week, but it's a matter of time before they go on scoring sprees that made them such a prevalent force in the Western Conference last season.
20. New York Rangers (3-3-0)
Last Week's Ranking: 22
This Week's Schedule: @Devils, @Canadiens
Breakdown: The New York Rangers finished off the week on a positive note shutting out the San Jose Sharks. They managed to beat the struggling Carolina Hurricanes, but only in a shootout. It's not the start the Rangers necessarily had in mind, however they're starting to find their game. Henrik Lundqvist needs to be the 'King' of old if the team wants to make their way to the top of the East again.
19. New Jersey Devils (3-2-0)
Last Week's Ranking: 4
This Week's Schedule: Avalanche, Red Wings, @Red Wings
Breakdown: The Devils were brought back down to Earth when they went 1-2 this week. In each of their games they managed to score two goals – a more realistic number for this team than the 4+ they were averaging in the first three games. They specifically went out this and signed goal scorer, Mike Cammalleri, who has five goals in as many games. Rookie blueliner Damon Severson is also playing beyond his years on the backend.
18. Vancouver Canucks (3-1-0)
Last Week's Ranking: 10
This Week's Schedule: @Stars, @Blues, @Avalanche, Capitals
Breakdown: Luckily for the Canucks they haven't needed much scoring support to win hockey games. Ryan Miller is playing great behind his defense, but there will come a time where the Sedin twins and Radim Vrbata won't be able to score and will need their other lines to step up. They're not a bad team, but only having one line capable of putting the puck in the net will cause some issues.
17. Columbus Blue Jackets (3-2-0)
Last Week's Ranking: 7
This Week's Schedule: @Sharks, @Ducks, @Kings
Breakdown: Last week saw the Blue Jackets drop two of three tight contests. Nick Foligno and Ryan Johansen look like a match made in heaven. But a consistent effort is needed night in and night out from the Blue Jackets. They simply don't have the superstars other teams have, but they do have Bob in net.
16. Detroit Red Wings (3-1-1)
Last Week's Ranking: 15
This Week's Schedule: @Canadiens, Penguins, @Flyers
Breakdown: The Red Wings have played the Boston Bruins twice (a split series), the Maple Leafs twice (both wins), and the Anaheim Ducks (a loss). Jimmy Howard is standing tall between the pipes, but this next week will be big for them to see how they stack up against two of the top Eastern Conference teams – and the Flyers aren't one of them.
15. Ottawa Senators (4-1-0)
Last Week's Ranking: 16
This Week's Schedule: Maple Leafs, Devils, @Blackhawks
Breakdown: They haven't gotten many goals, but the Ottawa Senators are doing just enough to get by. They've racked up four wins (three of which have been won by a single goal). Their defense isn't playing as atrociously as last season, but it still could be better. Good news for the Senators is that both Craig Anderson and Robin Lehner are playing great.
14. Minnesota Wild (2-2-0)
Last Week's Ranking: 2
This Week's Schedule: Coyotes, Lightning
Breakdown: The Wild have played better hockey and they'll be the first ones to admit it. While Darcy Kuemper has been a nice fixture in net for the Wild, the team isn't getting the job done when it matters most. They fell to the Ducks and Kings this week and only have two games next week, as well. We'll see if they get back to their winning ways.
13. Dallas Stars (2-1-2)
Last Week's Ranking: 25
This Week's Schedule: Canucks, @Devils, @Islanders
Breakdown: What impressed me most about the Dallas Stars is their speed. Everywhere you look you'll find a player who can blast by defenders and get to the net in a few quick strides. The Stars won two of their three games this week and managed to get a point in a wild loss to the Philadelphia Flyers. As the season progresses it will be harder and harder to stop guys like Jamie Benn, Tyler Seguin, and Jason Spezza.
12. Nashville Predators (3-0-2)
Last Week's Ranking: 9
This Week's Schedule: Coyotes, Blackhawks, Penguins
Breakdown: With a healthy Pekka Rinne in net, the Predators shouldn't be swept under the rug. They're a much better team than last season already. The team was eagerly waiting for rookie Filip Forsberg to make his presence felt, and he's done great with five points in the first five games. They're still one of the teams that have yet to lose in regulation, but that will be tested this week against Arizona, Chicago, and Pittsburgh.
11. Boston Bruins (3-4-0)
Last Week's Ranking: 20
This Week's Schedule: Sharks, Islanders, @Maple Leafs
Breakdown: A bounce here or a bounce there might have altered the fortunes of the Boston Bruins this week. They played a great game against the Avalanche, but a last-second goal by Danny Briere saw the Bruins on the losing end of a 2-1 game. Tied for the most games played of any NHL
10. St. Louis Blues (2-2-1)
Last Week's Ranking: 21
This Week's Schedule: Canucks, Blackhawks
Breakdown: The Blues gave the Kings all they could handle as they peppered them with 43 shots, but only managed to secure one point in a shootout loss. They dominated the Arizona Coyotes, but fell the following day, 3-0, to Anaheim Ducks. Brian Elliott is finally getting starting time and is showing that he's a capable goaltender in the NHL again. Their record isn't indicative of just how strong the Bruins still are in the NHL.
9. Washington Capitals (3-0-2)
Last Week's Ranking: 11
This Week's Schedule: @Oilers, @Flames, @Canucks
Breakdown: The Washington Capitals have managed to get a point in each of their five games. Ovechkin has already found his goal-scoring touch, but the most surprising player might be rookie Andre Burakovsky who has five points on the young season. While their first line scores regularly, they'll need continued support from their other lines to remain at the top of the rankings.
8. New York Islanders (4-1-0)
Last Week's Ranking: 8
This Week's Schedule: Maple Leafs, @Bruins, Stars
Breakdown: Unless you lived under a rock, hockey fans knew John Tavares was a legitimate superstar. It was just a matter of time before the Islanders gave him the pieces he needed around him to show his talents. Welp! He's making a statement in the early season as he's tied with Sidney Crosby for the league lead in points. It also looks as though the Islanders have solved their goaltending problems with Jaroslav Halak standing on his head of late.
7. Tampa Bay Lightning (3-1-1)
Last Week's Ranking: 12
This Week's Schedule: @Oilers, @Flames, @Jets, @Wild
Breakdown: Steven Stamkos made his goal scoring debut with a hat trick against the Canadiens earlier this week. He added two more goals against the Canucks and is just warming up. The Lightning are difficult to play when Stamkos is on his, but even more so when Ben Bishop is playing lights out in net. The impressive play of their two young Russians, Nikita Kucherov and Vladislav Namestnikov should not be overlooked either. With the injury to Victor Hedman, it will be interesting to see how the Lightning are effected.
6. Pittsburgh Penguins (3-1-0)
Last Week's Ranking: 5
This Week's Schedule: Flyers, @Red Wings, @Predators
Breakdown: In four games played, Sidney Crosby is already tied for the league lead in points with nine. He, along with his teammates, are averaging four goals per game – the most in the NHL. It's no surprise that they are scoring frequently. When you have two of the best players in the game it usually comes with the territory.
5. Montreal Canadiens (5-1-0)
Last Week's Ranking: 1
This Week's Schedule: Red Wings, Rangers
Breakdown: If there's a team that knows how to find ways to win, it's the Montreal Canadiens. While they did suffer their first loss of the season against Tampa, they did squeak out two wins. Backstopped by Carey Price, the Habs are a formidable opponent each and every night. They go up against two Eastern Conference opponents this week. They're the East's best team right now, but not by much.
4. San Jose Sharks (4-1-1)
Last Week's Ranking: 3
This Week's Schedule: @Bruins, Blue Jackets, Sabres, @Ducks
Breakdown: San Jose went 1-1-1 this week, which was just enough to drop them out of the top three. They've churned out four separate lines with crazy good depth. If one line is held off the scoresheet, the others will step up and contribute. Mirco Mueller has also been a rock on the backend. For a rookie he seems composed and confident for his age.
3. Anaheim Ducks (5-1-0)
Last Week's Ranking: 17
This Week's Schedule: Sabres, Blue Jackets, Sharks
Breakdown: Frederik Andersen took over as the starter for Anaheim when the Ducks sent down John Gibson to the AHL…and Andersen hasn't looked back. Anderson started all four games this week and won them all. It also helps that Anaheim has played superb defense in front of him. Andersen also became the 2nd goalie to win 25 of his first 30 starts. They make it back into the top three this week.
2. Chicago Blackhawks (3-0-1)
Last Week's Ranking: 2
This Week's Schedule: Flyers, @Predators, @Blues
Breakdown: One of only two remaining teams that hasn't lost a game in regulation is the Chicago Blackhawks. Other than the Sharks and Ducks, they're the only team that can give the LA Kings a real run for their money. They lost this week in overtime to the Calgary Flames thanks to a stellar 49-save performance by Jonas Hiller, but managed to beat Nashville later in the week.
1. Los Angeles Kings (4-1-1)
Last Week's Ranking: 13
This Week's Schedule: Sabres, Blue Jackets
Breakdown: The Kings continued their reign of dominance rattling off three straight wins this week. They're still very much the toughest opponent to play in the NHL. Up and down the lineup it's difficult to find holes and the emergence of 'That 70s Line' is starting to be one coach Sutter turns to when they need to score goals.
Check back every Monday for new rankings!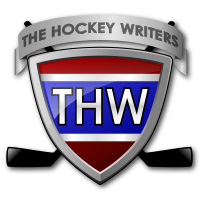 The archives of THW contain over 40,000 posts on all things hockey. We aim to share with you some of the gems we've published over the years.