Alongside Andrei Markov, Tomas Plekanec has been a fixture for the Montreal Canadiens for the past decade. As players come and go, Plekanec has been a consistent performer for the Habs as an underrated two-way player who gets the job done at both ends of the rink. After this season, Plekanec becomes an unrestricted free agent and it's a question whether Montreal will re-sign their best centre to a new deal or if he decides to walk next summer.
Tomas Plekanec – Heavy lifter
Last season, Plekanec had 60 points, his highest point total since he had 70 back in 2009-10. He has played 10 seasons in the NHL, reaching the 20 goal mark seven times. He has been a defensive pillar at the centre ice position for Montreal despite playing on some less than stellar Montreal teams and having a revolving door of linemates. He is a fixture on special teams, especially the penalty kill where he continues to dominate alongside Max Pacioretty in that role.
In a previous article, the centre ice position was analyzed with Lars Eller's current scenario as the focus. Most fans want nothing more than for Alex Galchenyuk to assume the number one centre spot and put David Desharnais on the wing. Galchenyuk is supposed to be the franchise centre but until management commits to putting him there permanently and Galchenyuk shows he is ready, Plekanec will continue to be the team's top centre.
In reality, Plekanec is more of a second line centre especially on a contender. However, he does his fair share of the heavy lifting for the Habs. He puts up points and is expected to shut down the opposing team's top lines. No other centre on the Habs has his combination of offensive and defensive ability. It's not unusual to see him play around 19 minutes per game.
The summer of 2016
If Plekanec hypothetically walks during free agency, Montreal would look very different down the middle. Is Galchenyuk a full time centre by 2016? Does Lars Eller move into the number two spot if Desharnais/Galchenyuk is on the wing? Does prospect Michael McCarron make the NHL jump as the third line centre by next year?
If Plekanec leaves, the Habs will have a major defensive hole down the middle. Lars Eller already plays heavy defensive minutes but it is questionable of whether or not he has enough of an offensive game to the job done in a top six role and neither Galchenyuk or Desharnais are at Plekanec's level defensively. Would Montreal look outside the organization to fill that need if it arises?
Removing him from the lineup leaves a big gap that Habs aren't prepared to fill, short of a big leap in development by Galchenyuk and young prospects. All of the sudden the questions of who will play against the top lines of opposing teams and play big minutes on the penalty kill arise.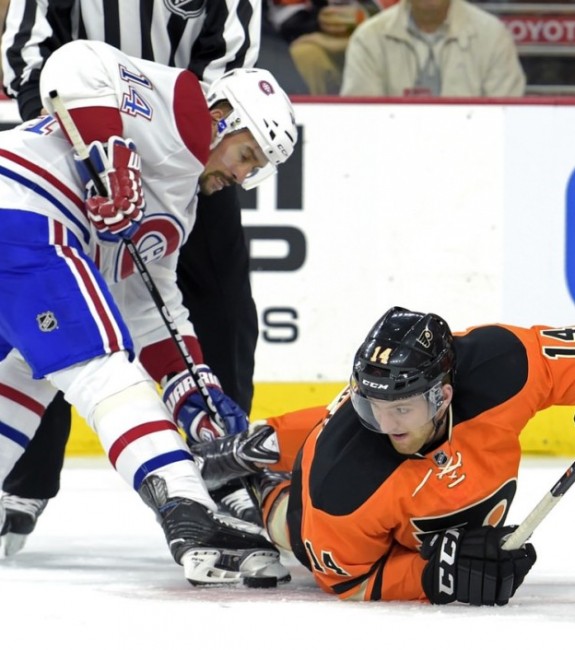 Too valuable
Plekanec is too valuable of a player to let walk away for nothing. He is turning 33 in October so he isn't a young player filled with potential anymore. However, he hasn't seen much of a drop in his quality of play and continues to be very effective. Barring a dramatic drop off in his play or an atrocious playoff performance, the Montreal Canadiens should work to re-sign Plekanec.
I have a Bachelor's Degree in Journalism from Ryerson University. I am a freelance journalist and a Montreal Canadiens writer for The Hockey Writers. I previously wrote for Simcoe.com and Last Word on Sports as well as interned at TSN.