This offseason has already been a night mare for the Boston Bruins. They are facing some serious financial problems and failed in their goal in re-signing Jarome Iginla, and now Peter Chiarelli is facing down the barrel of yet another problem on the roster. The Bruins currently, by Chiarelli's estimates, seven NHL defensemen and there is zero chance the Bruins will enter next season carrying seven blue liners. So, basically, the big question is who exactly is the odd man out in Boston?
Who's Safe?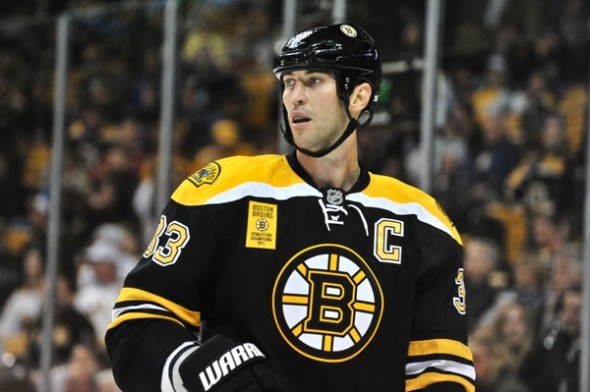 The Bruins have an abundance of NHL ready defensemen, but who is exactly "safe" from being traded? One no brainer is Zdeno Chara, I don't really have to explain why. Dennis Seidenberg was sorely missed in the playoffs for the Bruins, he pairs well with Chara and is the one guy who could have countered the Canadiens speed. He's safe.
Dougie Hamilton and Torey Krug are two very young, but very talented defensemen. Hamilton has been getting progressively better and appears like he will be a very good player for the Bruins. Krug proved his critics wrong by showing that his performance in the 2013 playoffs was no fluke. Krug had a pretty solid season for the Bruins and it looks like he is only going to get better down the road for the Bruins.
Kevan Miller is a very serviceable defenseman and he comes cheap, too. Miller signed a contract extension this past season that will pay the young defenseman $800,000 a season. That is a steal and Chiarelli and the Bruins would be wise to not cut bait with Miller.
Now that we got the "safe" defensemen out of the way, who will be the odd man out on the Boston blue line?
Johnny Boychuk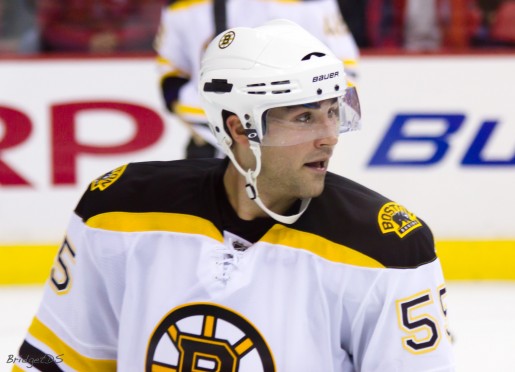 If Johnny Boychuk is dealt, it will be simply to give the Bruins some salary cap relief. Boychuk is set to make $3.36 million next season with the Bruins and, while the Bruins failed to re-sign Iginla, they are still towing the line of the cap, Boychuk appears to be the guy if it comes down to just giving themselves a cushion.
However, Chiarelli has said that he Boychuk is one of the guys that he would like to give an extension. If the Bruins do end up trading Boychuk, it will simply be because they were forced to.
Adam McQuaid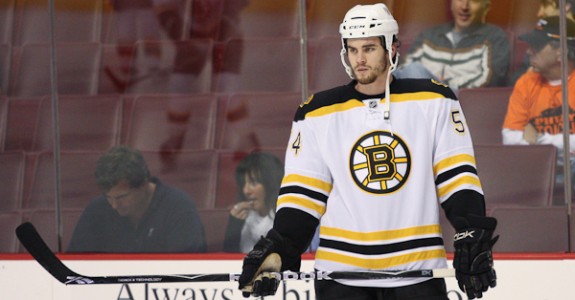 This may be the logical choice for the Bruins in the future: Trade Adam McQuaid.
It's not that McQuaid is a bad player, he is a good defenseman… when healthy. McQuaid has had numerous injury concerns over the past two seasons and, as a result, the Bruins have learned to adapt without the services of McQuaid. Getting rid of McQuaid would give some of the younger defenseman (Hamilton, Krug, and  Miller) more ice time and a chance to improve their game. The Bruins have learned to win and play well without McQuaid, so, it only makes sense to deal him and keep him off of the payroll.
Another reason why it makes sense to deal McQuaid now is because McQuaid will be an unrestricted free agent at the end of next season. McQuaid and Boychuk will both be free agents after the conclusion of next season and Chiarelli has already expressed his desire to extend Boychuk. Basically that already leaves McQuaid out in the cold, so why not trade him now and get some value instead of letting him go for nothing.
McQuaid is still a very solid defenseman, but the room is too crowded in Boston and he has to be the guy to go.