Junior and developmental hockey have always been points of interest for hockey fans. Watching the next Sidney Crosby or John Tavares develop before they are ready for the NHL is likely interesting for any fan of hockey living in North America, but hockey fans overseas might be just as spoiled as their counterparts in America and Canada.
Players such as Mikko Koivu, Teemu Selanne, Damien Brunner, and a slew of other European players have had to make it through a fair share of developmental leagues in Europe before playing in the NHL. While playing in a specific developmental league in Europe doesn't guarantee one a better chance of making it to the NHL or a professional European ice hockey league, those that put forth the necessary effort usually find themselves in positions to enhance their hockey careers.
Playing a European style of hockey might have some stark differences from an American and Canadian style of play, but developmental hockey leagues in Finland, Sweden, Switzerland, Russia, Germany, and many other European countries have been producing a number of players that fit right into the North American game when they make the transition to playing overseas.
Developmental Hockey Leagues – Traversing Europe
Germany
Ice hockey in Germany has certainly maintained its popularity over the decades. While other sports in Germany might trump hockey's popularity, the country still has four tiers of hockey leagues (DEL, 2nd Bundesliga, Oberliga, & Regionalliga) that have been operating for quite some time now.
Each of Germany's four hockey leagues have been operational for different amounts of time, but the DNL (Deutsche Nachwuchs Liga) and Schueler-Bundesliga have been preparing young hockey players for the next level of play in Germany. Despite the fact that Germany might not have the deepest selection of ice hockey leagues, the DNL and Schueler-BL each have their own role to play when it comes to developing young German hockey players. While the Schueler-BL deals with kids under the age of sixteen, the DNL is a league that develops hockey players that are sixteen and over. Even though a small number of hockey players that are developed in Germany make the transition to the NHL, the DNL and Schueler-BL have been staples of German developmental ice hockey over the last several years.
Switzerland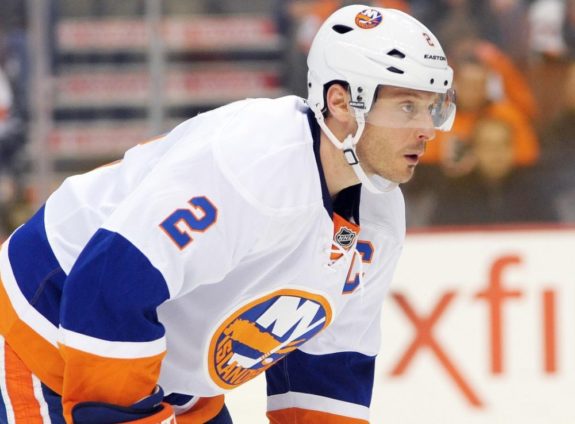 Over the last several years, quite a few Swiss hockey players have made a name for themselves in the NHL. Individuals such as Mark Streit, Roman Josi, Damien Brunner, Jonas Hiller, and Luca Sbisa are some of the better known NHLers of Swiss origin, and it isn't surprising to see such a collection of talent make it to the NHL as Switzerland has a formidable developmental program in place for its youth.
The Swiss Elite Junior A and Swiss Elite Junior B leagues are made up of a total of 26 teams that help develop young hockey players in Switzerland, but the setup for these types of leagues is different from the composition of junior hockey leagues in Canada. While hockey players participating in both of the aforementioned developmental leagues do gain valuable hockey experience, there is no monetary compensation for participants. Even though monetary compensation and league composition for the Swiss Elite Junior Leagues might be starkly different from junior hockey leagues in Canada and America, the two leagues have been developing a number of players that have moved on to play in professional ice hockey leagues around Switzerland such as the NLA, NLB, & 1.Liga.
Czech Republic
Czech hockey players have been gracing the NHL with their presence for quite some time now. Jaromir Jagr, Patrik Elias, and Milan Hejduk are some of the more well known hockey players to make a name for themselves in the NHL, but the Czech Republic has put in a bit of work when it comes to developing the country's young hockey talent.
In particular, the Czech U20 (NOEN Extraliga Junioru) league has been helping young hockey players in the Czech Republic make strides toward playing professional hockey one day. The Czech U20 league was established in 1993 and is composed of eighteen teams which represent the Czech Republic in the under-20 ice hockey arena. Despite the fact that the Czech U20 league has only been in existence for two decades, the league has been instrumental in developing some of the country's young hockey talent since the break-up of Czechoslovakia.
Russia
Russian hockey has been on the map for decades now, and it is no secret that Russian developmental leagues have been helping young hockey players develop the talent necessary to make it to either the KHL or NHL. While the prowess of Russian hockey players such as Alexander Ovechkin, Pavel Datsyuk, and Alexei Kovalev has been well documented, the younger generation of hockey hopefuls in Russia could look to the MHL(Minor/Youth Hockey League) and MHL-B for some assistance.
The MHL's Division A is composed of 33 teams from six different countries and is a major junior hockey league that accommodates players from the ages of 17-21. While the MHL and MHL-B (31 teams) were only established in 2009 and 2011, the leagues have quickly made names for themselves in the few years that they have been operational. For a pair of leagues that were only founded recently, the MHL and MHL-B sure haven't shown any signs of slowing down their standing within European developmental hockey programs or the rate at which they develop young hockey players.
Finland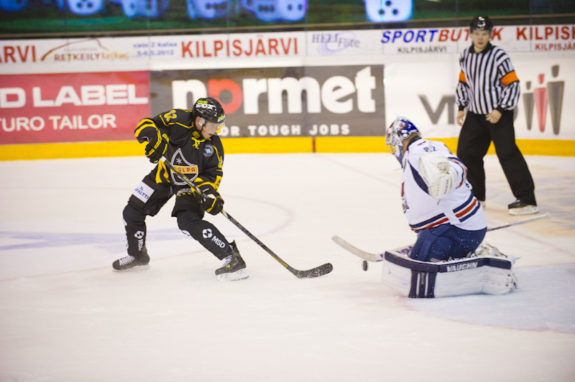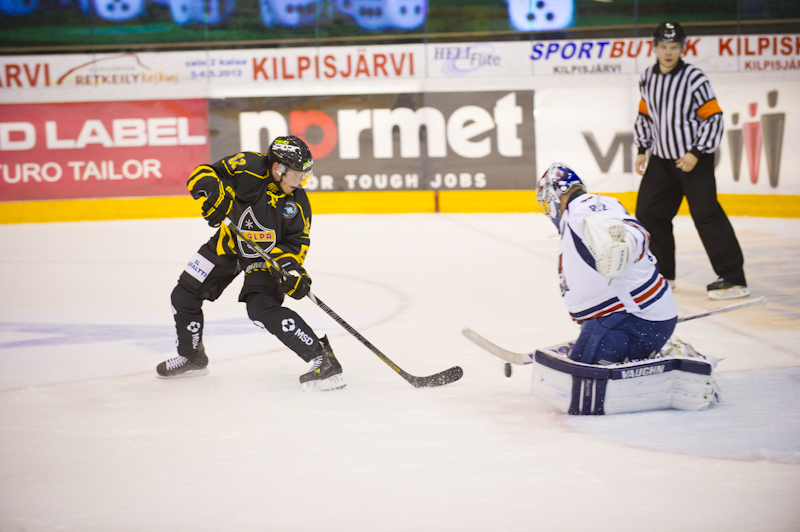 The SM-liiga and other Finnish ice hockey programs have been providing the NHL with loads of hockey players over the past several years, and it is plain to see why Finland's developmental leagues are among the best in Europe. In particular, the Jr. A SM-liiga has served as a key developmental ice hockey league in Finland for young players that either want to play at home or overseas.
The Jr. A SM-liiga is composed of 16 teams, but players are allowed to move between leagues throughout the duration of a hockey season as an individual can be selected to move up to the SM-liiga during any stage of the hockey season. While competition in the Jr. A SM-liiga might not have an exact North American equivalent, the hockey league has been a staple of Finland's development program for decades and doesn't fail to produce high end talent for the NHL and SM-liiga on a yearly basis.
Sweden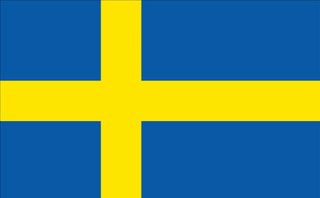 Much like Finland's developmental hockey leagues, Sweden also has a number of very well organized ice hockey programs for its youth. While the SHL is a very lucrative end-point for many young hockey players living in Sweden and across Europe, there are a few Swedish developmental programs that stand out from the plethora of ice hockey leagues available in Europe.
The J20 Elit and J20 SuperElit hockey programs are filled with some of Sweden's most talented young hockey players. Both of the aforementioned leagues hold 20 or more teams (J20 Elit – 37 Teams, J20 SuperElit – 20 Teams) and are highly regarded for their ability to produce talented hockey players for the Swedish professional ranks as well as those throughout North America. Some of the most highly touted prospects to get selected in recent NHL Entry Drafts have been products of J20 Elit and/or J20 SuperElit development, and it should be no surprise to see the two programs keep developing outstanding hockey players for quite some time.
Honorable Mention
Austria
The Erste Bank Young Stars League is one of Austria's developmental hockey programs which consists of eleven teams. Even though the EBYSL was recently established, the league has experienced a significant amount of growth since its inception into the Austrian hockey rankings. As long as the Erste Bank Young Stars League keeps attracting players for its development program, the league should continue to see its reputation become more established in the very near future.
Slovakia
While the youth hockey leagues in Slovakia haven't developed a huge amount of talent that has come over to the NHL, the Extraliga U20, Slovakia U18, Slovakia U20 and 1.Liga have been developing Slovakian hockey players for some time. Special development teams such as HK Orange 20 have also been established in Slovakia to help further develop the country's young talent, and there is certainly a dedicated effort to help Slovakian youngsters become successful in the World Junior arena as well as in professional hockey settings.
In his third year with The Hockey Writers, Toli covers all things related to the New York Islanders. Focusing on the Islanders, the NHL Draft & draft-eligible prospect goalies, and hockey history, Toli can be contacted on Facebook by searching/messaging Toli Metter and on twitter by searching @ToliMetterTHW.