As training camp inches closer, the Montreal Canadiens are seemingly no closer to finding out what kind of season will unravel before them in 2017-18. Here are the top five questions surrounding the team that have yet to be answered:
5.  Are the Canadiens Contenders?
In several ways at least, the Canadiens have improved. That is undeniable. However, the bigger issue is whether they've improved in those areas more than they got weaker in the others.
For example, Karl Alzner is an undeniable upgrade over Alexei Emelin, but if he's expected to take over for Andrei Markov on the top pairing, the Habs will have taken a significant step back from a puck-movement standpoint.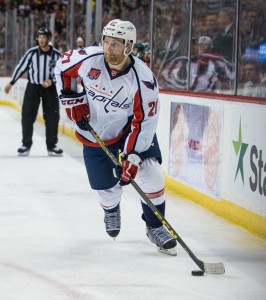 With several division rivals set to take a step forward into contender status, the best the Habs can realistically hope for at this point is to have treaded water this summer. If they have improved, that improvement will arguably fly in the face of all logic and mean each of the next four questions facing the team will all have turned out for the best.
4.  What's a "Jerabek"?
At this juncture, Jakub Jerabek is one of the sole remaining options to take over for the now-departed Markov and play with Shea Weber on the top pairing. In fact, he's one of the only options left on the team from the point at which he was signed out of the Kontinental Hockey League in May.
That's a lot to ask of anyone, even a player who finished fifth in scoring among defensemen in Russia last season. Especially a player who finished fifth actually, when each of the four names above him is a failed North American hockey player.
If Jerabek steps up and fills that role perfectly, Bergevin will just have impressively filled a gaping hole for a fraction of what Markov had been demanding. Realistically though, the best the Habs can hope for is another Artturi Lehkonen, i.e., a rookie who has a modestly successful rookie season that can be built upon.
Lehkonen impressed many in 2016-17, and many are optimistic he'll develop into a key component of the core moving forward. Few are expecting him to help anchor the top line at this juncture, though. How can anyone expect Jerabek to do just that on defense?
3. Who's the No. 2 Defenseman?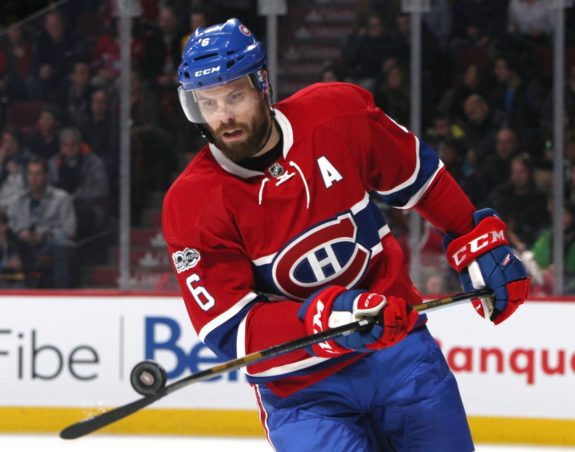 If it isn't Jerabek and it (hopefully) isn't Alzner, that leaves a rogues' gallery of has-beens and never-weres comprising the next-likeliest options to play on that top pairing. It's quite a dire situation, with names like Jordie Benn, Brandon Davidson, David Schlemko and Mark Streit filling out the field of the remaining left-handed d-men on the team.
Maybe Jeff Petry switches sides, but that would put all the team's eggs in one basket and him at a disadvantage. That's not even taking into account how the Habs would have no remaining right-handed defenseman to play on the bottom-two pairings if they did.
Not all is lost though. The team will get a full season out of head coach Claude Julien, allowing him to implement his system, which preaches defensive structure. He has also historically gotten the most out non-household names like Adam McQuaid and Zach Trotman.
As such, there's a good chance he'll have a similar effect on the Habs' defensive corps, especially seeing as he does have a legitimate No. 1 in Weber. Things could be worse in other words.
2. Jonathan Drouin or Alex Galchenyuk?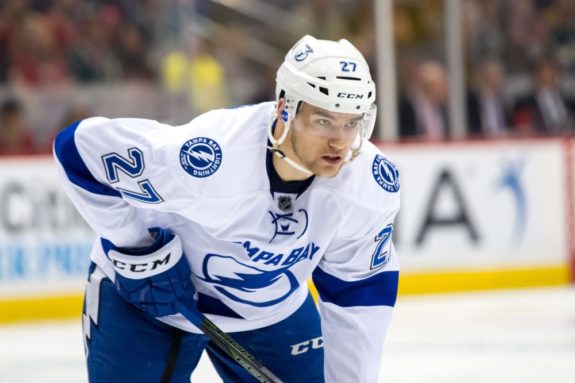 The No. 2 slot on defense is arguably the bigger issue, as the Habs actually do have a center on the team who has played top-line minutes as recently as the start of last season. Still, offense usually gets top billing, especially with a local stud in Jonathan Drouin having just been acquired.
Nevertheless, it was Alex Galchenyuk who produced at nearly a point-per-game pace before he got injured and struggled to regain his game once returning to the line-up. As such, with a summer of training behind him, the thought process is Galchenyuk will be able to find his game again.
It's been reported that Drouin will get a chance at center too. It's hard to read into Julien's comments to that effect as anything other than him paying lip service to the media, after general manager Marc Bergevin failed to fill the hole down the middle or on defense with the biggest trade chip he had in prospect Mikhail Sergachev.
Has Drouin played center before? Yes, aside from sporadically with the Tampa Bay Lightning (at best, earning worse face-off numbers than Galchenyuk in the process), he also played the position during his last year in junior… after having been drafted as a winger. He didn't make the Lightning the following season and was sent back down to learn the position.
Seeing as he was used sparingly down the middle by the Lightning from that point on, it's hard to see how anyone can say he has more potential to be the No.1 center than Galchenyuk, who was drafted and incompetently groomed as such.
Is Drouin going to instantly pick up a position Galchenyuk hasn't gotten the hang of (according to management's standards) in five years?  Will the team be patient with him if he doesn't? When the Habs are supposed to be contending right now? These are all (other) good questions that need to be asked.
1. Is Marc Bergevin Done?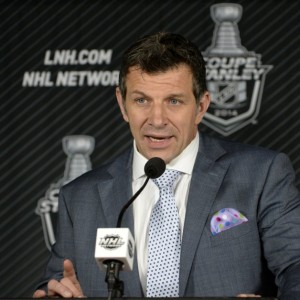 The Habs have an estimated ~$8.5 million in cap space. That's a big chunk of change with which to start the season, especially with two projected gaping holes in your line-up entering training camp, (more) especially when you're a theoretical contender and those holes should be filled.
Bergevin still has a few weeks to figure something out. The first pre-season game is in a few weeks (September 18 at the Boston Bruins), while the season opens in a month on the road on October 5 against the Buffalo Sabres. If not, and the team stumbles out of the gate, a lot more than the season could be on the line for him personally.
The team itself is at low risk of failing to make the playoffs, but anything other than an improvement over last year's mediocre first-round finish, and the question, "Is Bergevin done," should take on a whole new meaning.