The good, old-fashioned, hockey trade. It seems to becoming more and more of a rarity these days but we still see some trades that involve all NHL talent. It's time to flashback to one of those "hockey trades" now.
Five years ago, the Pittsburgh Penguins and the Dallas Stars made a swap involving three key players. The Stars were desperate for a puck-moving defenseman, a position that was essentially vacant after Sergei Zubov left. The Penguins were in search of a sniper on the wing. Both teams would get what they want as the Penguins sent a young Alex Goligoski to Dallas for sniper James Neal and defenseman Matt Niskanen.
How did this deal work out for the two teams? Let's take a look.
Alex Goligoski
Goligoski might be the single most under-appreciated Dallas Star of the past five years. He has been exactly what the Stars need him to be almost 100 percent of the time.
They initially brought him on to be a puck-moving defenseman that provides a lot of offense. He did that, posting 15 points in 23 games after the trade that season. He put up a career-high 42 points in 2013-14. Goligoski has always been a guy who can stretch the ice with one pass and rack up a steady amount of offense.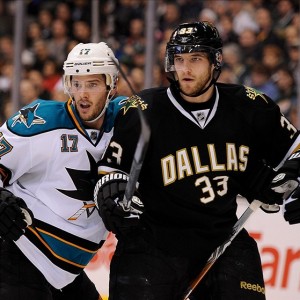 Then Lindy Ruff and Jim Nill arrive in Dallas and load the Stars up with offensive talent. They need Goligoski to be more of a defensive defenseman. What does he do? He answers the bell again, becoming an incredible defender who can still produce points. He has consistently led Dallas in blocked shots, he plays the most minutes on the team and has usually been pretty physical, especially considering his size.
Despite all of that, he has often been criticized by fans of the team who feel as though he has never lived up to expectations. Is he prone to some questionable turnovers? Absolutely, but at the same time the puck is on his stick a lot. It's going to happen.
Stars fans should be thrilled with how Goligoski has performed since the trade and should be hoping that he decides to re-sign with Dallas in the offseason.
James Neal and Matt Niskanen
Aside from the first part of his career in Pittsburgh, Neal was dynamic as a Penguin. In his first full season with the team, he put up 40 goals and 81 points. Alongside Evgeni Malkin often, those two created an incredible duo for a few years in Pittsburgh. He had a couple of solid playoff years with the Penguins but in his final season in Pittsburgh, he put up just four points in 13 playoff games.
He was then traded to the Nashville Predators for Patric Hornqvist.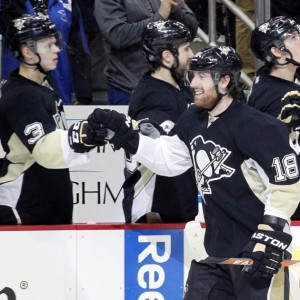 Niskanen took a similar path as Neal. The transition wasn't easy at first but Niskanen ended up blossoming into a fantastic top-four defenseman on the Penguins. His production climbed every year in Pittsburgh as he developed into a great puck-moving defenseman. Niskanen ended up seeing quite a bit of power-play time in his final year with the Penguins and he took advantage of it, putting up 46 points in 81 games.
That success led Niskanen to snagging a big payday in free agency with the Washington Capitals in 2014.
Is There a Winner?
Not every trade has to have a winner and a loser and I really struggle putting the "loser" tag on either team for this deal. Neither team has won a Stanley Cup with their respective players. Niskanen and Neal have certainly out-produced Goligoski in terms of points but neither one of them are even with the Penguins anymore.
This trade has really been a roller coaster in terms of how the deal is perceived. Initially everyone thought the Penguins won the deal but that it was somewhat close. Then Neal broke out and Goligoski struggled a bit and the thought was the Penguins fleeced Dallas.
Then we arrive to today, where Goligoski is the best defenseman on one of the best teams in the league and neither Neal or Niskanen remain in Pittsburgh.
Ultimately both teams got what they needed in this deal. We'll see if Goligoski wins a Cup in Dallas to tip the scales in the Stars' favor.