The Calgary Flames added many pieces to their roster in the 2016 offseason, but none with a contract the size of Troy Brouwer's. His deal in Calgary was met with mixed reactions, but now with Brouwer struggling, all the potential downsides to the signing are becoming a reality.
With the Flames made up of many young players and contracts, cap issues could arise in the next couple years and Brouwer in the mix isn't going to help. Analyzing his contract, there are several areas that make the Brouwer signing one of Calgary's worst.
Brouwer's Age is Catching up on Him
At 31-years-old, Brouwer is no spring chicken. So it doesn't make a ton of sense that general manager Brad Treliving inked him to a deal that keeps him in Calgary until 2020.
An ideal signing is one that has a player on your team for the prime of his career, but Brouwer is just starting his decline and by the time his contract expires he'll be approaching his 35th birthday. It's reasonable to pick up a player who's aging if you're making a run then dealing with the cap consequences later, but seeing as the Flames aren't set to contend for a Stanley Cup in the near future, signing a player at Brouwer's age just doesn't make sense.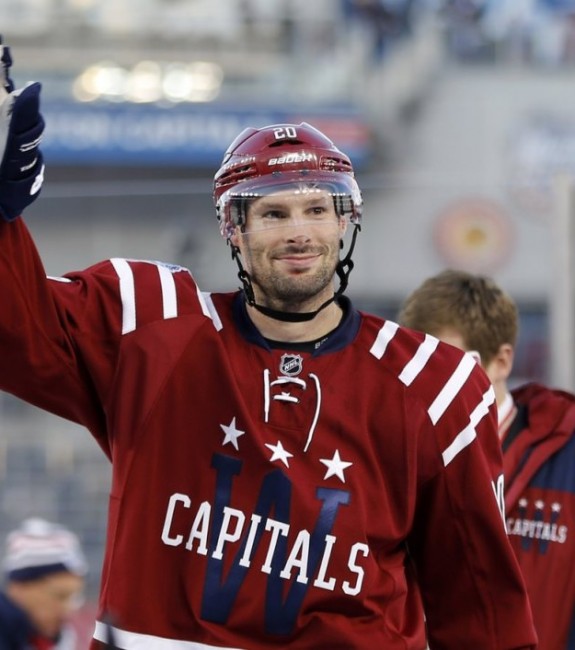 Brouwer's Numbers Are Dropping
Since 2012-13, Troy Brouwer's all-around stats have been consistently dropping. Between both points and shots per game stats Brouwer seems is on a decline, shown in the numbers below.
Points Per Game Average
2012-13: .70
2013-14 .52
2014-15: .52
2015-16 .48
This season: .41
Shots Per Game Average
2012-13: 2.36
2013-14: 1.96
2014-15: 1.77
2015-16: 1.73
This season: 1.20
Comparing these numbers the Flames had plenty to go off of to see that Brouwer was on a downward spiral. Factoring his age into the decline as well it's very likely the numbers are only going to keep dropping.
The Cost is Too High
Brouwer is making the same amount of money as Max Pacioretty — just take a second to let that sink in. Sure, Pacioretty is almost criminally underpaid at $4.5 million, but he and Brouwer still aren't even in the same league.
A comparison to a good contract for Brouwer would be P.A. Parenteau. Brouwer is two years younger but Parenteau had slightly better stats last year, so their value is pretty comparable. Parenteau was signed to just a one-year deal worth $1.25 million this summer, which makes a lot of sense. Bringing in a player in his thirties is risky, but by lowering the salary and term, it quickly takes away the risk. Brouwer should have seen something very similar to Parenteau coming to Calgary, instead of a deal worth a sum of $18 million.
That all being said, it's still the first year of the contract and Brouwer could pull a Joe Thornton and defy the laws of getting old. But with his performance falling, his age rising and cap space that's not going anywhere, Brouwer may become a liability to the Flames very quickly.