As the NHL gets closer to the season and contracts start to turn into professional tryouts (PTO's) there appears to be some resolution on the horizon for a few players teams had their eyes on during the summer. Talents like Matt Duchene, John Tavares and David Pastrnak were among those most discussed when it came to their futures. Those players are still at the top of many lists, but news continues to roll in that might shed light on each respective subject.
Thomas Vanek
Thomas Vanek's agent, Steve Bartlett, said that despite their salary cap issues the Detroit Red Wings are still in play. One team that also appears to be making waves on this front is the Vancouver Canucks.
Just talked with Thomas Vanek agent Stephen Bartlett who says he is still talking to a few teams including the #Canucks

— Rick Dhaliwal (@DhaliwalSports) August 29, 2017
Rob Williams of the Daily Hive, discussed in detail the Canucks interest in the scoring forward. They believe that perhaps Vanek can be acquired for a value price and that their organization's history with the player makes him potentially a good fit (Canucks GM Jim Benning was the Buffalo Sabres director of amateur scouting when the Sabres drafted Vanek 5th overall in the 2003 draft). Benning knows the player well and Trevor Linden was on the TSN 1040 and said that Canucks are not finished with free agency, confirming that they have looked at Vanek.
Perhaps where there's smoke there's fire. A team as young and inexperienced as the Canucks could use a veteran like Vanek who may be getting long in the tooth, but still has something to offer in the right role.
John Tavares
Sources are saying that John Tavares didn't turn down an $84 million offer from the Islanders. The report that such an offer existed first surfaced out of Montreal but those sources shooting down the report are also saying the team and the player has barely talked contract numbers at all. The Tavares deal is still very much one that is less about money (although he will be well compensated on his next deal) and more about how things progress with the arena and team before committing.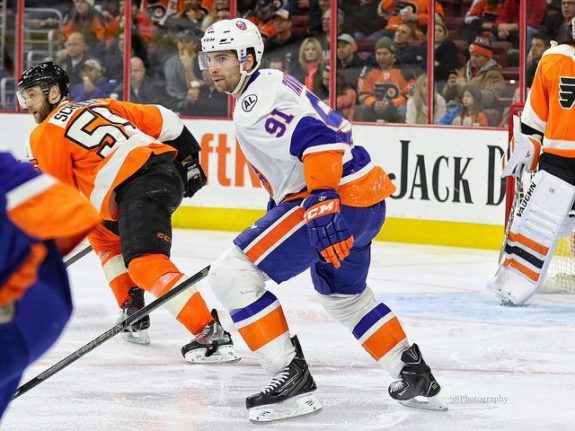 If Tavares doesn't feel like there is a stable future with the organization and if he doesn't feel confident they'll be staying put, no amount of money is enough to keep him from moving on.
Matt Duchene
Kevin Allen, a hockey writer for USA Today, says he doesn't see the Avalanche trading Matt Duchene by the start of training camp thanks to the sheer amount of teams who have salary cap issues. In additional tweets, Allen notes the top trade partners appear to be the Columbus Blue Jackets, Carolina Hurricanes and Montreal Canadiens and that he knows an offer was out there by the Blue Jackets that could have included Ryan Murray and Boone Jenner.
Is the relationship between Duchene and the Avs so soured that a deal has to be done? If so, and Allen is right that one isn't coming, things could get sticky in Colorado.
David Pastrnak
Joe Haggerty of CSNNE is suggesting the Boston Bruins are low-balling David Pastrnak and it's time for them to step up. Using Leon Draisaitl's new contract with the Oilers as a comparison, Pastrnak seems to understand the numbers won't beidenticall, but that he's worth more than the Bruins are offering. In response, The Boston Globe reported recently that the Boston Bruins increased their offer to seven years and $42 million from six years and $36 million. Still, neither offer have given Pastrnak the confidence and deal is close.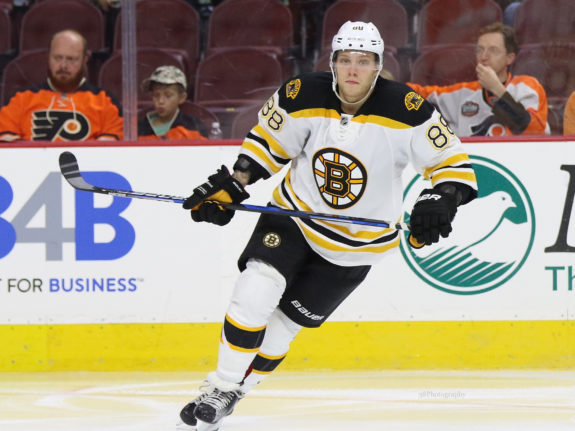 This is one of those contract negotiations that could be verging on uncomfortable.  If the Bruins aren't careful, they potentially run the risk of having a disgruntled young player. It's not new territory for the organization who have been through this with players in the past, but it's also not a place they'd be excited going again. The suggested deal that might get this done is six years and $7 million per season. The extension of another year for the same money is actually worse for Pastrnak who would lose a year of free agency.
If a long-term deal can't be facilitated, a three-year bridge deal at $7 million could make sense.
Quick Hits
Jaromir Jagr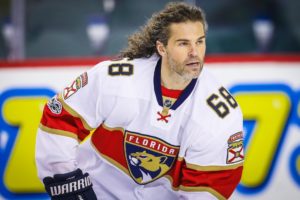 NHL.com is reporting that Jaromir Jagr's agent is working around the clock to get a deal done for his client. It's crunch time for the veteran and he may need to narrow his scope if he wants to get a deal that works. Some are sugggesting Jagr could start in Europe and return to the NHL.
Andreas Athansiou
Andreas Athanasiou could sign in the KHL if he's looking for the best payday. Because the Red Wings are in such financial salary cap trouble, the best they may be able to offer is  between $1.5 and $2 million for two years.