The Washington Capitals have agreed to terms on an eight-year, $64 million contract extension with defender John Carlson. The contract was originally reported by Bob McKenzie before being confirmed by the Capitals. Also of note, per Insider Pierre LeBrun, the deal also comes with a $2 million signing bonus in 2020-21 and 2022-23, both potential lockout seasons.
OFFICIAL: HE'S ALL OURS! @JohnCarlson74 signs an eight-year contract to stay in Washington! Average annual value of $8 million.

More Details: https://t.co/j0ApKQO36b#ALLCAPS pic.twitter.com/lOBGeaMPK3

— Washington Capitals (@Capitals) June 24, 2018
While Carlson was expected to garner some major interest on the open market due to his excellent offensive instincts and ability to produce points at a high level,  the Natick, Massachusetts-native ultimately decided to re-sign with the Capitals and keep the journey going in Washington.
Coming off of his best season to date with 15 goals and 68 points in 82 games in 2017-18 followed by five goals and 20 points in 24 postseason contests, there would have been no shortage of suitors for the 28-year-old.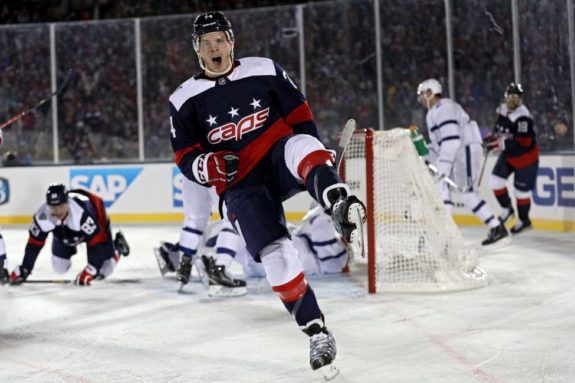 In his career, Carlson has scored 77 goals and 333 points in 608 games and has lived up to the hype as a first-round pick from the 2008 NHL Entry Draft. Debuting as a 19-year-old in the NHL in 2009-10, Carlson's real rookie season didn't come until 2010-11 when he would score a respectable seven goals and 37 points in 82 games.
This deal comes just a few weeks after Oliver Ekman-Larsson's new eight-year, $66 million contract with the Arizona Coyotes – a deal set to kick in after the 2018-19 season, was announced.
This new contract will give Carlson the second-highest cap hit among defenders, tied with Brent Burns and trailing only P.K. Subban ($9 million per season) among active defenders. When Ekman-Larsson's new deal kicks in, Carlson and Burns will be tied for third among defenders as Ekman-Larsson's deal will come with an annual cap hit of $8.25 million per season.
It's a lot of money to commit to one player, especially on defense, but with the market set for top blueliners around the league, the Capitals needed to pay a hefty premium to keep their start defender under contract before he had an opportunity to test free agency.
Capitals Made Grubauer Trade to Facilitate This Deal
To open up cap space to facilitate this new contract, the Capitals were part of a draft-day trade that saw backup goaltender Philipp Grubauer and veteran defender Brooks Orpik traded to the Colorado Avalanche in exchange for the 47th overall selection in the 2018 NHL Entry Draft.
When speaking about the deal, general manager Brian MacLellan expressed that making the trade wasn't as cut-and-dry as just moving around some contracts.
"Both [Orpik] and [Grubauer] are really good people, well-liked by their teammates," MacLellan said. "You don't like trading away good people, but it's what we had to do to move forward with the team."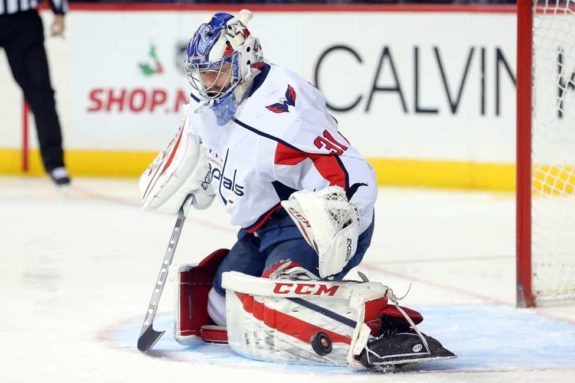 A trade involving Grubauer was expected but the Capitals ability to parlay Grubauer's success in Washington into a second-round pick as well as a chance to unload Orpik's contract was definitely a win for the Capitals on a night that also saw them pick Alexander Alexeyev – a defender who was once ranked much higher than the 31st overall prospect in the draft but injuries significantly hampered his draft status.