The term "peaks and valleys" is a perfect way to describe the Washington Capitals' play of late; they are falling into a pattern of win-loss-win-loss and have lacked consistency.
The Capitals' woes seemed to start in a Feb. 11 game against the Detroit Red Wings. Though they had a strong opening frame, their second period saw them surrender three goals to Detroit and register just two shots on goal through 20 minutes. And, while they were able to tie the game and force overtime in the third, Detroit took the win, and ultimately, the locker room was disappointed in the team's performance.
"We gotta change our starts, and we gotta be able to put together 60 minutes," Nicklas Backstrom said following the loss. "Almost night in and night out, we can't just play good 20 play bad for 60, stuff like that. We gotta look for consistency here, that's what's going to make us successful in the future."
Capitals Need to Set the Tone Early
Washington has won just two of their last six games and has been outscored 24-18, while also surrendering an average of four goals per game over that time frame. While the Capitals still hold the lead over the Metropolitan Division, they lead second-place Pittsburgh by just one point.
Lars Eller said that one area the team needs to improve in is getting off to stronger starts, which means being on the attack from the get-go.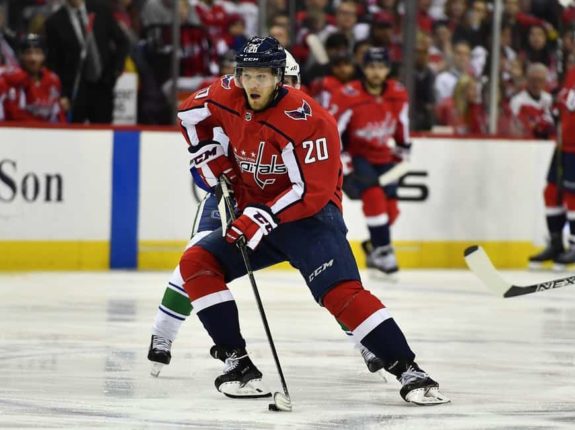 "I think it's just our mentality. We just have to be on our toes," Eller said. "We can't just wait and see what kind of pace the other team is going to come out with and then kinda adjust to that, which I feel is a little bit of what has been going on lately."
Brett Connolly agreed, saying that Washington needs to find consistency and balance. Backstrom has also been unimpressed with the team's starts of late.
The Capitals know that simply saying consistency is the answer to their problems is a lot easier than truly putting that into action. It can be hard to go out and play a full 60 minutes, and as Alex Ovechkin said, no team is going to come out with a win every single night, no matter how much they want to.
"You try and win every game. I think it's impossible in this league, and 82 games is a long stretch," Ovechkin said.
Key to Caps Finding Consistency
Though Washington may not be able to pull off victories night in and night out, the team knows that there are a number of steps the team can take to stay consistent game in and game out and get back on track.
Matt Niskanen said "recognizing sooner when it's not going well" will help the Capitals take back control of the game and help them put in a better effort, ultimately leading to more consistent play.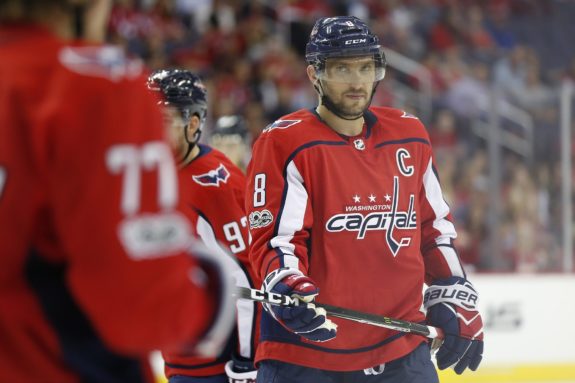 "There's a couple things you can do to get the ice tilted back the other way," Niskanen said. "It usually starts with playing a little bit simpler, you gotta be a little harder on the walls, better at the lines, try and play a territory game to try and flip the momentum a little bit. If we can recognize we're in one of those stretches where we're having trouble getting off the ice, they're having shift after shift in our zone, we can try and change the momentum a little bit sooner."
Braden Holtby, who has now lost four straight starts, said for him, all he can do is work on the things that he is able to control.
"You analyze how goals are going in, what you're doing differently, there's things you can't control and things you can and it's focusing on those controllables that you can make a difference at… you go to practice the next day to figure it out so you don't do it again."
As Washington looks to overcome inconsistency, Alex Ovechkin said the team has confidence and faith in one another that they will overcome their struggles.
"We believe in each other," Ovechkin said. "It's a good thing about this group of guys. We stick to the plan, we believe in every player who's on the ice."