Having a long-distance relationship with the best league in hockey isn't always easy, although it's definitely worthwhile. See, I am what National Hockey League commissioner Gary Bettman would refer to as the NHL's "global audience." Thus, I belong to one of the European generations that grew up with the NHL without ever really coming close to it.
But as we all know, the times they are a-changin' and next season the NHL will come to us. Advertised as the 2017 SAP Global Series, the Ottawa Senators will face the Colorado Avalanche in Stockholm, Sweden for two mid-season games in November. And as if that wasn't enough, China will host two pre-season games between the Los Angeles Kings and the Vancouver Canucks in September.
So the distance relationship is becoming less of a distance. Still, some things will never change about being an NHL junkie while living continents apart from the NHL. Because with that commitment, we don't necessarily care about coming close to the games, as long as we can experience the pleasures of them in some other way. And with today's media coverage and technology, that's never a problem.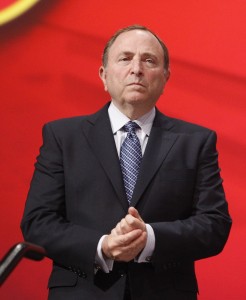 That being said, the long-range commitment has a certain amount of reflections in everyday life attached to it. Loving something from the other side of the world gives you habits that, how should I put it…aren't exactly normal. To highlight this, and perhaps even enlighten any readers that take their geographical closeness for granted, I intend to list what it's like to love the NHL from afar. And please, don't take it as general suggestions of how everyone sees it. It's just how I see it.
Sleep, Who Needs Sleep?
Sure, the time-zone aspect speaks for itself, but nonetheless, it's the most intrusive factor in my everyday life. For me, living in Sweden, a normal weekday game night begins at 1:00 a.m. on my clock when the east coast games typically commence. And in the following morning, the final period in the west coast games is about to begin.
Don't worry, that night cycle becomes a routine–a most destructive one, yes, but still…a routine.
On that note, however, I'm not claiming to stay up every night of the week, because I don't have to. Thanks to NHL broadcasters, the games are usually accessible to watch afterward. Although, I don't know about you, but for me, sport should be experienced in real time or simply not at all, but that's something you have to compromise with from time in order to survive. That's the point where you binge–watch highlights and drink coffee.
Revoke Our Vocabulary
As I said, the biggest source of information when being an international NHL fan is the television broadcasters, as well as the wonderful World Wide Web. What every source has in common is that they mostly originate from North American media outlets. There it shows that once something enters North America, it becomes North Americanized.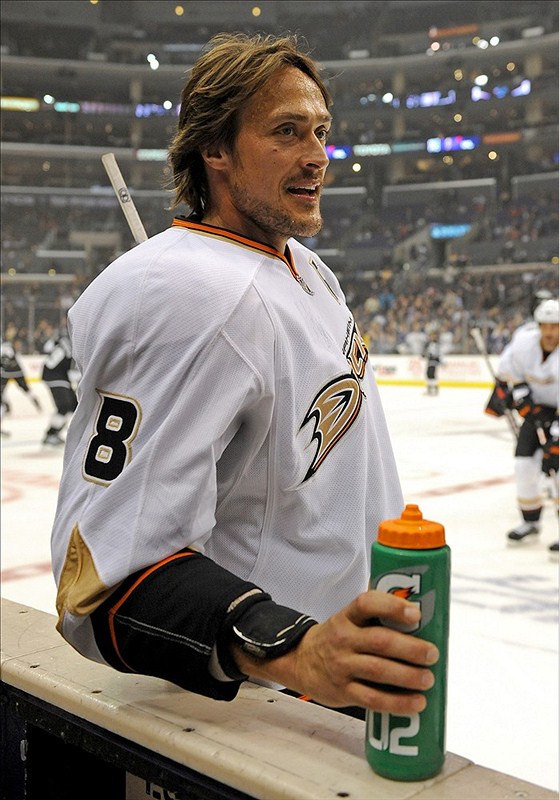 Perhaps the most obvious example of this is the pronunciation of European player names. It's not Nicklas Bäckström. It's Nick Backstrum. It's not Teemu Selänne. It's Team-u Sellanny. This is, of course, normal. We all adjust words to fit in our local language, but the thing is that the native countries tend to imitate these North American adjustments. Even here back home. Say whatever you want about that, but the sort of "cool" and dramatic name framing has doubtlessly become a successful branding of the NHL on a global market.
The same procedure can be said about certain hockey expressions that started in North America and still haven't found their translated versions in other countries. No matter if there are Swedish commentators, when a goalie makes a save with the stick between his legs, it's a "paddle down."
Don't Change It
If I continue to draw on the concept of having a long-distance relationship with the NHL, it must mean that I'm cheating on the domestic league in my home country. Today you could easily watch as many NHL games as Swedish Hockey League games, even though you live in Sweden. Nevertheless, the problem of comparing the two is inevitable. It's problematic because, in order to keep the NHL running, we must keep the other leagues providing the NHL with players running as well. But that's another issue for another column.
I should still mention that it's reached the point where I generally know more about the NHL than I know about the hockey being played right here. And I know I'm not the only one to acknowledge that.
So, what I want to say is that it can be wonderful to love the NHL from abroad. And it can be difficult. But with it comes this different kind of reality, and I wouldn't want it to change.
How about you?