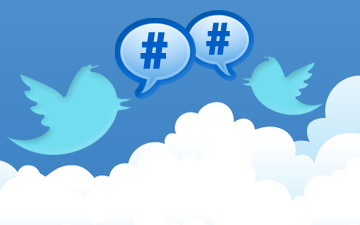 There is a new and hot trend in social media – the Twitter chat. A Twitter chat occurs on Twitter when participants have a conversation and apply a unique tag in order to organize their discussion. One of the most popular Twitter chats is tagged with #sbchat and was started by J.W. Cannon and Lou Imbriano. Every Sunday night at 9:30PM, sports industry executives and enthusiasts gather for an hour-long conversation about a wide range of topics. J.W. and Lou moderate the discussion by presenting a question, and participants chat about each question and tag their tweets with #sbchat. This way, anyone can search #sbchat on Twitter and read through the conversation. Here's a transcript of last Sunday's #sbchat. You'll notice that one of the benefits of having a successful Twitter chat like #sbchat is an ongoing conversation throughout the week. It's as easy as using the #sbchat tag to reference Sunday night's discussion. For a list of more sports business Twitter chats such as #social4tixsales, #sportsPRchat, and #smsportschat, check out ESPN Sports Business Reporter Kristi Dosh and her post on the subject, which also presents a guide to joining the chats.
Last week, I wrote that teams and league should pay attention to Pinterest because that's where people are heading and more super fans can be created. The same can be said for Twitter chats. Social media is best used when entities are pulling their fans into the conversation rather than just pushing content out to them. Many sports entities do use tags effectively with tags that are a team's nickname, motto, or something in reference to an upcoming game. Rarely though do we see a team or league take a block of time and dedicate it to having a conversation with their fans, yet there are so many creative ways to engage fans. Here are three reasons why the Florida Panthers and other NHL teams should engage their fans through Twitter chats:
Win The Market
We think of our favorite locals teams as competing against other teams in their sport. The Panthers play the Toronto Maple Leafs tonight and have a great rivalry with the Tampa Bay Lightning, but these competitions are on the ice. The other competition that occurs is in the offices of each team's business executives, and much of the time, our teams are actually competing with teams in other sports in the business realm. Why? Because teams are competing for local dollars whether they come from fans, media rights, or sponsorship. The Panthers compete in South Florida with the Miami Dolphins, Miami Marlins, and Miami Heat for eyeballs, which lead to the coveted media rights and sponsorship dollars. As fans, we know that the best way to get eyeballs is through the fans' heart. Typically, this is through winning, but building fan loyalty is also important. When winning stops for a period of time, fan loyalty can still bring fans to the stands or at least the television screens.
Twitter chats are a tool to build such a loyalty. Fans want to feel that they are a part of the team and have a connection. Living in South Florida, I hear every day about the discontent with the Dolphins. Fans feel that the Dolphins are a dysfunctional franchise, so they're moving to more exciting teams like the Marlins and the Heat. Fans can be swayed and creating a personal connection will bring them in because at the end of the day, we want to go where we are wanted!
Learn About Your Fans
Knowing the fan helps a team or league win the fan. What does the fan like to wear? Where does the fan spend money when he or she is at the stadium? Can the fan identify the corporate sponsors? The NHL is already trying to do this type of research through the NHL Fan Face Off, which sends periodic surveys to fans in order to learn about their preferences. Just last week, I completed a survey asking me about the type of music that I listen to and the type of music that I would match with an NHL game or event. I was also asked if I watch NHL events such as All Star Weekend and the NHL Winter Classic. The NHL took this info and will try to cater to the fans' likes and dislikes.
Twitter chats can do this type of market research on a smaller scale, and best of all, it does not have to be direct or annoying. Surveys feel burdensome. They sit in your inbox and stare at you. Usually, we do them because there is an incentive or because we love or hate the product. On the other hand, Twitter chats can create a fun environment for teams to learn about fans. They will also feel more personal. For example, if Michael Yormark, President and Chief Operating Officer of Sunrise Sports & Entertainment and the Florida Panthers, had a weekly Twitter chat with fans, he could ask any of a number of questions, banter with the fans, and then save all of the responses to peruse at a later time. One week, he could talk about stadium food, for example. It could be a fun conversation about the best and worst dishes at the BankAtlantic Center as well stadiums from around the country. The possibilities are endless, and the main point is that talking to fans will always give the organization new information that will be valuable and useful in their operations.
Build Value For Sponsors
Building more value for sponsors goes hand-in-hand with building fan loyalty. As the fan base grows, sponsors enjoy more exposure and more return on their investment. Eyeballs are now online just as they can be in front of the television and in the arena, so they count just as much. Building a strong social media strategy allows a team or league to present a greater fan base to the potential sponsor. As well, a strong social media strategy can lead to more creative sponsorship opportunities that teams and leagues can implement.
A Twitter chat is a great element of a strong social media strategy because it attracts fans and creates numbers, but more than anything, it shows active engagement on the part of the fans. Teams and leagues can go to sponsors and show that their fans' allegiance is not passive. The number of fans and their participation in Twitter chats can impress sponsors and make a fan's value increase. As well, if an organization has active fan participation in a Twitter chat, creative sponsorship activation can be created. Teams can host the chat from a sponsorship-specific Twitter account, the background of a team's Twitter page can invite people to the chat and have the sponsor's logo, or the hashtag can even have the sponsor's name in it. The sponsor would also be able to engage in the discussion from its own Twitter account. Companies are looking for creative ways to engage with teams, leagues, and fans. There are more creative and fun ways to sponsor sports than ever before, and building a strong following in a Twitter chat and allowing a sponsor to take part in the action can create great value.
Know of teams using Twitter chats? Let me know in the Comments!