The Minnesota Wild ended another strong regular season with a quick exit in Round 1 of the Stanley Cup Playoffs against the Dallas Stars. However, after the Wild's double overtime winning performance in Game 1 on the road, there was a lot of hope this would be a different season. However, they dropped Game 2 and things seemed questionable once again. Game 3 brought back the hope with a decisive win but then the next three games were disappointing losses.
All of the Wild's losses had things in common and it's ultimately why they lost the series and went home earlier than Wild fans hoped for. There were a number of reasons for that and none of them were good. They will have to work hard during next season to fix these issues if they hope to make a deep playoff run. These issues range from faceoffs losses to special teams problems and an overall lack of effort.
Wild's Special Teams on Center Stage
The Wild's main problem was their inability to stay out of the penalty box which led to their inability to kill off said penalties. During the regular season, they had a penalty kill percentage of 82 percent but in the playoffs that dropped to 62.5 percent. They gave the Stars 24 power play opportunities and the Stars scored on nine of them, which tied for the most in the NHL as of April 30. The Wild knew with every penalty they took, they were basically giving the Stars a goal.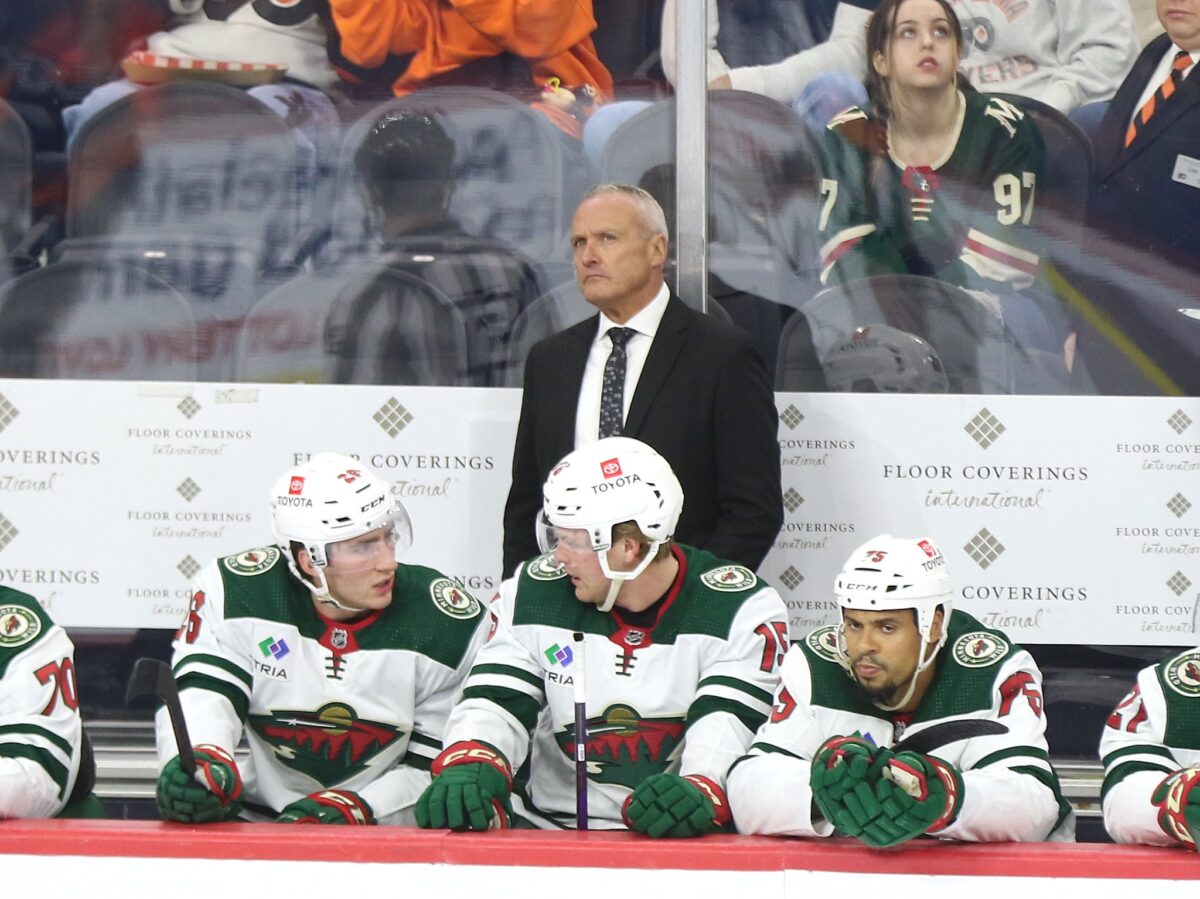 While their penalty kill suffered greatly, their power play could've saved their season but it ultimately failed as well. It would've been difficult to replicate the Stars' success and while they did score four times on the power play out of 22 chances, it wasn't enough. Their power play percentage dropped from 21.4 percent in the regular season to 18.2 percent in the playoffs and it was clear they struggled.
Despite how strong the Stars' power play was, if the Wild had forced themselves to stay out of the penalty box as much as possible throughout the series they could've given themselves a better chance. They waited until Game 6 to control their penalties and by then it was too late. On the flip side, their power play struggled to take any shots, they wasted away their chances by passing the puck around for nearly the entire two minutes. They couldn't score without taking shots and hopefully, that's something they'll fix for next season.
Wild's Center Ice Predicament
It almost goes hand-in-hand with their special teams issues and that was their inability to win faceoffs. The Wild have had problems with their center-ice position for quite a few seasons and while Ryan Hartman, Joel Eriksson Ek, Frédérick Gaudreau, Sam Steel, and Connor Dewar are strong centers, they aren't faceoff specialists. They proved that during the postseason and it's clear the Wild need to find someone who can help with that.
---
Latest News & Highlights
---
The Wild's penalty kill was in such deep trouble partially due to their lack of faceoff wins. They allowed the Stars to win the faceoff back to their man at the point and before the Wild could fully get in position to block, the player took the shot and beat the Wild's goaltenders Filip Gustavsson and Marc-André Fleury. The Stars were so quick on the draw they scored under 10 seconds into their man advantage three times throughout the series.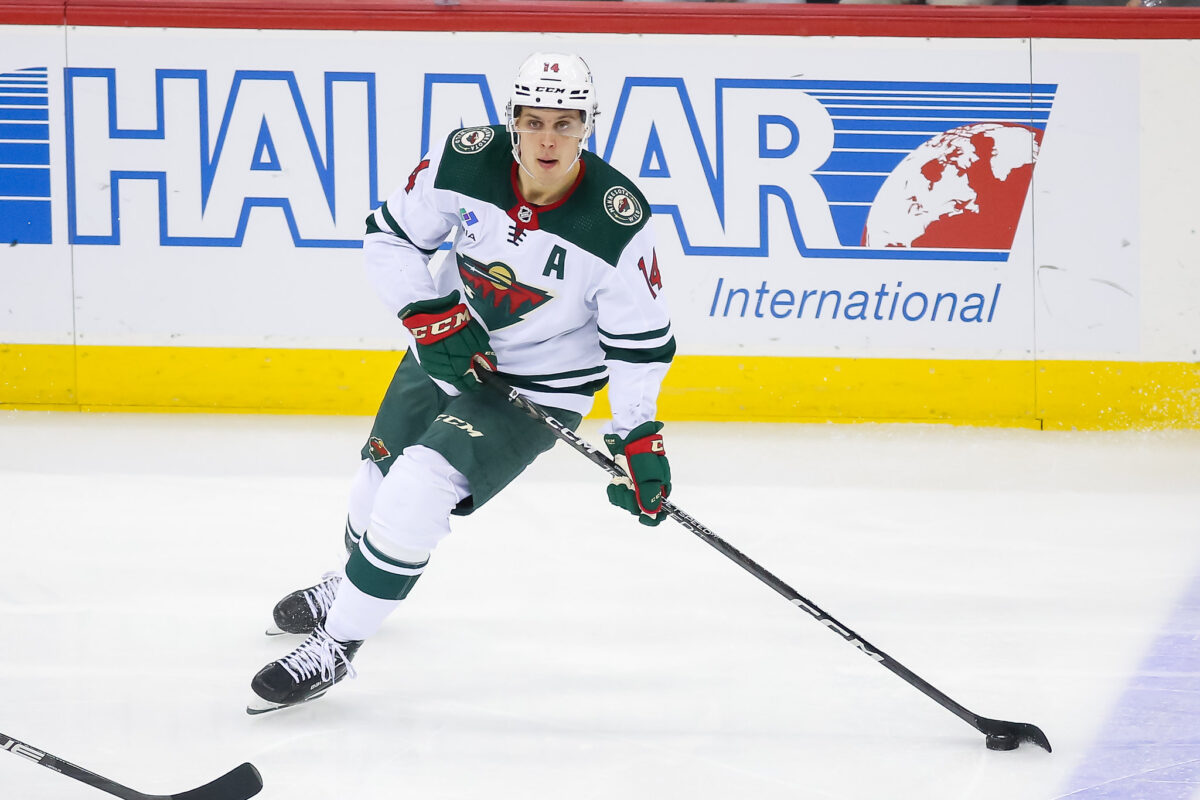 The same can be said for the Wild's power play, they failed to win the faceoff back to their own point and instead, the Stars were able to clear the zone. Over the six-game series, the Wild only won 43.7 percent of their faceoffs and as most can guess, they were at the bottom of the 16 teams in the postseason for faceoff win percentage. If the Wild can't fix their faceoffs by next season, they'll fall into the same trap.
Wild's Lack of Everything
The Wild lacked many more things that ultimately led to their demise, but there were a few that stood out. First off, the Wild had a number of great chances throughout the series to score big goals but they couldn't convert no matter what they did. The Stars' Jake Oettinger deserves credit as a great goaltender but the Wild also blew their chances by not finding a way to convert.
The second problem was their stars not stepping up and scoring when they needed them most. Kirill Kaprizov, Matt Boldy, Gaudreau, and Eriksson Ek were unable to find ways to carry their team to victory. Obviously, Eriksson Ek was injured and only played for 19 seconds of Game 3 and therefore wasn't able to contribute anything other than moral support. Kaprizov and Boldy for some reason couldn't find their scoring magic and it significantly hurt the team.
Related: Wild Need More From Their Stars in Game 6
The final problem area for the Wild was their lack of energy in Game 6 when facing elimination and they hardly made any changes to try and fix it. When a team is stuck, sometimes the best move is to shake up the lineup and find a new spark with different line combinations but the Wild only made minimal moves and it clearly wasn't enough. They can't be afraid to shake things up especially when they have nothing else to lose.
Wild's Elimination
Some are going to want to blame the referees for the Wild's elimination, but truthfully, the Wild did it to themselves. They made errors that shouldn't have been made and they weren't able to fix them. In a way, they were their own worst enemy by almost marching to the penalty box and essentially giving the Stars goals.
The Wild had a lot more potential than they showed and they're going to have to work extremely hard this offseason and all of next season to keep these problems from continuing. Their fans are going to want answers for this season and they'll have a lot to prove next season. Luckily they have the players to do it and they have a deep core to look forward to. Hopefully this time next season, the Wild will be in Round 2.