The Minnesota Wild seemed to be doing fairly well back in the middle of February, but not good enough to keep former head coach Bruce Boudreau around. He was let go of his duties following a devasting loss to the New York Rangers where the Wild gave up a two-goal lead in the third period before losing in the shootout.
Assistant coach Dean Evason was named interim head coach following the departure of Boudreau and it stuck until the season was paused less than three weeks later. During those last 12 games, the Wild went 8-4, and that success likely led to Evason still being the coach when the season resumed in August, six months later.
The Interim Tag is Gone
When the season paused, the Wild were in a seemingly good place. They had just won eight out of their last 12 and were coming off a strong overtime win against the Anaheim Ducks. No one knew where the season was going but the Wild had high hopes that when it resumed they would do well.
In July, Wild general manager Bill Guerin made the announcement that Evason was no longer "interim" but in fact the official head coach and that he signed a two-year extension. So any questions regarding the status of his job disappeared.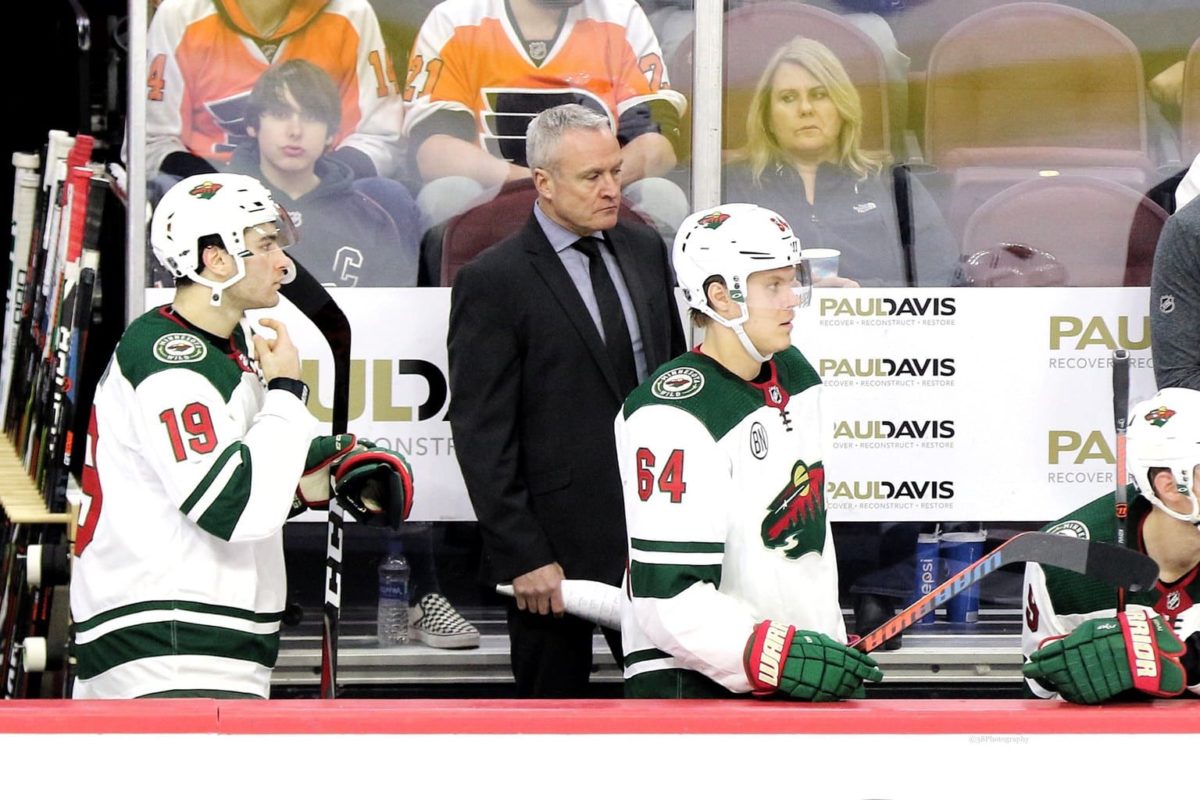 Full training camp started the day after and they had a little under a month to get everything in order. He was mainly focused on getting some form of normalcy back and not putting too much pressure on the team too early.
Short Playoff Stint
After training camp came the qualifying rounds for the playoffs. Everyone knows what happened next. Vancouver knocked the Wild out three games to one. Things were looking good early on when Minnesota took the first game 3-0 but it did not last.
For some reason, the Wild lost their spunk after that first win. Two out of the next three games were just one goal wins for Vancouver. Minnesota was just not being able to push it that one step further. The games were close but missing the Wild's intensity. The third game was one that would be better forgotten with the Canucks taking it 3-0.
Reasons for a Short Playoff Stint
There are many reasons the Wild's season took such a nosedive from where it was in March. The obvious one being an NHL season isn't normally paused or in this case cut short.
Then add an even shorter version of a training camp. Some of the team were able to train on their own but they were unable to train together like in normal seasons. Most seasons the guys get together and train in small groups.
Finally, add the quick qualifying round in the bubble of Edmonton. Something that has never happened before. It's pretty easy to say Minnesota had a lot of reasons to fail with everything going on around them. However, they had a lot of reasons to succeed as well.
With the bubble, the team was able to bond in ways they never had before. Being stuck together rather than by choice forced them to become closer as a team as well as having fewer distractions compared to at home. With fewer distractions, they were able to put more effort into their on-ice game as well.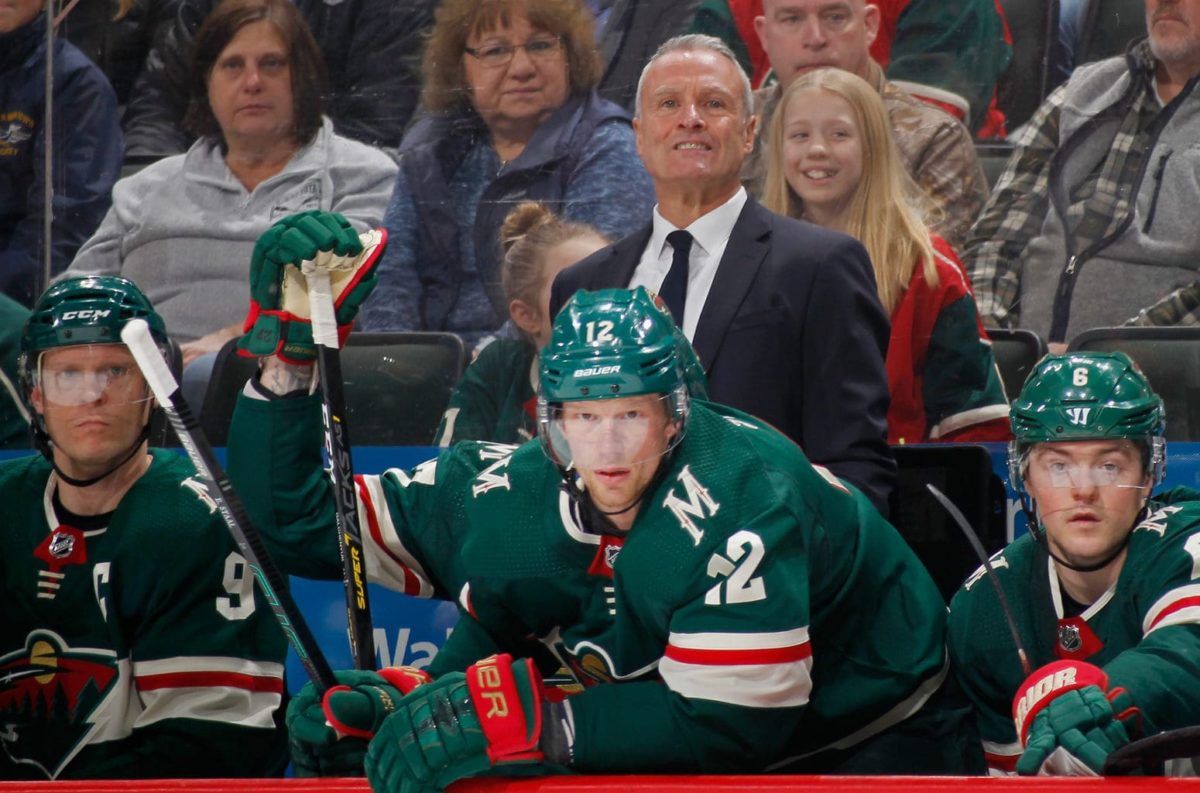 There were many pros and cons to the bubble and Evason had quite the season to take over as a first-time head coach.
Looking Towards the Future
Despite the dismal end to this odd season, there is plenty to look forward to, especially for their head coach. The Wild are gearing up with their new additions and Evason's experience both playing and coaching will come in handy.
He's already been through hopefully the toughest season he'll ever have with all the uncertainty this last season. Now with the upcoming season, he's hopefully used to how unpredictable this next season may be.
His biggest decision will be who he decides wears the captain's "C" after Mikko Koivu left via free agency and signed with the Columbus Blue Jackets. He has a lot of options and experiences between veterans like Jared Spurgeon, Ryan Suter, and Zach Parise. It's hard to tell which player he'll choose and we may not know until the season starts.
The final decision he'll have to make is who is his starting goalie? They have one Wild veteran in Alex Stalock, a new veteran in Cam Talbot, and a rookie in Kaapo Kahkonen. Clearly, Stalock would be the favorite since he took over the starting duties from Devan Dubnyk last season and did quite well. With a new season, however, things will change and it'll be interesting to see who gets that starting spot.
Lots of Decisions: One Goal
Obviously with all the decisions left to be made with what the season will look like, when it'll start and where it'll happen there's a lot in the air. Evason has plenty of decisions to make with his own team in anticipation of the decisions the NHL will make going forward. Regardless of what happens Evason's main goal will be building a team that can win and does it continuously.
---
---