The Winnipeg Jets' signing of veteran tough guy Matt Hendricks to a cheap, one-year deal should not have been big news.
Hendricks is a late offseason veteran addition, the kind most teams make this time of year, and should not have inspired any vitriol in Jets fans. Yet his $700,000 contract earned plenty of scorn.
Disagree or agree with the signing as you like. There are reasons for both, but the signing is only likable if Hendricks is used properly. "Used properly" may mean used in the AHL.
The reaction from Jets fans, however, shows they have no faith in the organization's ability to use him properly.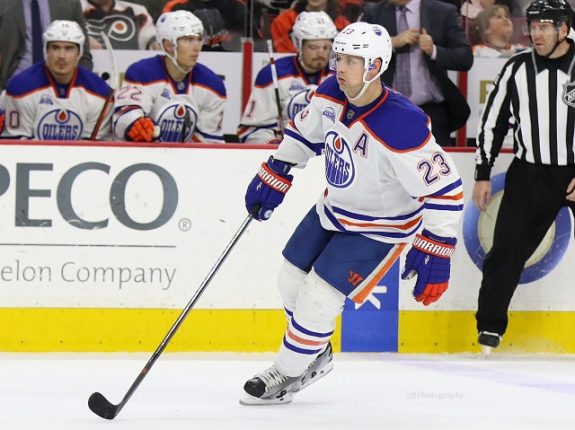 There are plenty of issues to debate with this signing. If the Jets signed Hendricks to play in the AHL, why is he getting NHL money and a one-way contract? He's the 14th Jets forward on a one-way deal.
If he is brought in for an NHL job, that begs the question of why the Jets, seemingly in the midst of a transition to youth up front, would sign a player so similar to one they just recently got rid of in Chris Thorburn.
https://twitter.com/GarretHohl/status/902012917981233152
As Garret Hohl later points out, the former Oilers captain is often lauded as a penalty killer (an area in which the Jets undoubtedly need help) but his team's PK has been more effective in recent years without him than with. His advanced stats have been uninspiring as well, to say nothing of his overall stats.
https://twitter.com/GarretHohl/status/901619286640177153
The biggest fear among Jets fans, however, is that Hendricks will take a roster spot from a younger, more skilled forward. The Jets seemed to be trending the right way on that front, cutting ties with Thorburn earlier this offseason, and the sense coming into training camp was that youngsters like Jack Roslovic and Nic Petan would be given a fair shot at a roster spot.
Now that sense has been diminished. The outpouring of frustration over such a trivial signing reveals a deeper problem in the Jets fan base: a complete lack of trust in the coaching staff to do the right thing.
Paul Maurice's Track Record
We've discussed in the past whether Paul Maurice may be on the hot-seat in Winnipeg. Another year without playoff hockey in the prairies would likely be the end of his tenure there.
One of the biggest knocks on Maurice in his time in Winnipeg has been his handling of young players. Skilled youngsters like Nic Petan and Marko Dano have often languished in the press box in Maurice's tenure despite evidence they make the team better when they're on the ice.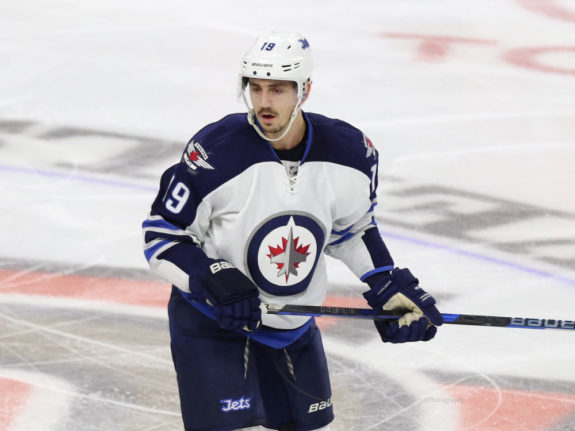 With the offseason departure of Thorburn, however, and with a seeming change in organizational philosophy, there was supposed to be nothing standing in the way of younger, more talented forwards except other younger, more talented forwards. The battles in training camp were going to be a thing of beauty.
And they may still be, but the addition of Hendricks has Jets observers worried he's being brought in to be yet another obstacle to Roslovic, Petan, Dano and others earning full-time NHL minutes.
If Hendricks does indeed get ice time over those two, the Jets are spitting in the face of their own stated draft-and-develop policy. If he goes to the AHL and mentors younger players there, then there's no issue except that he's getting modest NHL money.
The issue here is the complete lack of trust in Maurice to make the right call with Hendricks, and in this instance, the fans' mistrust has some basis. Jets fans have often cried out against a lack of action by their GM, but his track record has some real bright spots to it.
Maurice has a chance to send a message at this year's camp. If he sends Hendricks back to the American league and gives a rising star a chance at an opening night roster spot, it will be a sign he's adapted and learned.
If Hendricks is left off the opening night roster, the chatter among fans will quiet down. It still won't be a very good use of $700,000 on the Jets part, but that's a problem for another day.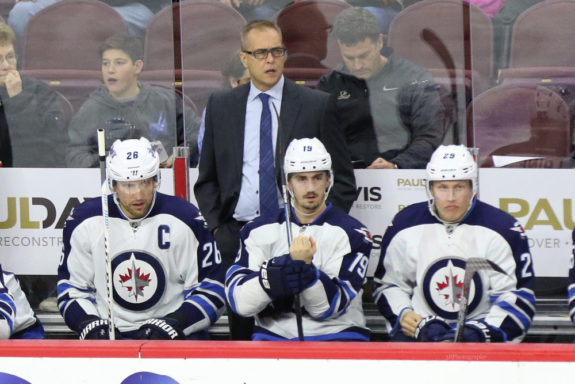 Jets fans, however, seem to have no faith in Maurice to do the right thing, and their lack of faith is backed up by a history of young players sitting in the press box in favor of demonstrably less effective veterans. If Hendricks and Petan are fighting it out for a roster spot and Hendricks ends up winning, those displeased with Maurice as it is will get more vocal.
The 13th forward on this Jets team is not going to make or break them, but the Jets can't afford to let any piece go to waste. We've talked before about them winning the division, but the reality is that even making the playoffs is no sure bet. It's an expectation, but not a certainty.
A team trying to make the playoffs and in desperate need of some success to justify the organization's slow and steady rebuilding model can't afford to waste any pieces. If Maurice chooses once again to let a skilled youngster sit in the press box while an aging veteran plods around the ice, he'll be hurting the Winnipeg Jets.
What's more, he'll be hurting himself. Winnipeg has the deepest roster it's ever iced and if the Jets don't make some noise this year, Maurice is going to be in trouble.
A long time hockey fan and player from Winnipeg, Manitoba. Play-by-play man with the SJHL's Estevan Bruins. Graduate of Red River College's Creative Communications program with a major in journalism. Former PxP man for the University of Manitoba Bisons. Lover of all things Jets and Avs related and always looking for a good hockey debate.